God Keep Our Land Glorious and Free
Action4Canada is a grassroots movement reaching out to millions of Canadians and UNITING our voices in opposition to the destructive policies tearing at the fabric of this nation. Through Call To ACTION campaigns, we educate, equip and empower citizens to take action.
We are committed to protecting… FAITH, FAMILY and FREEDOM.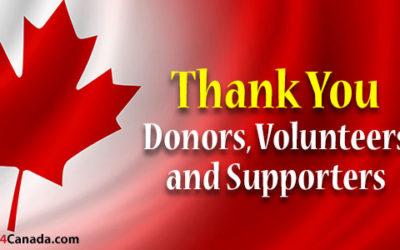 This is a heartfelt message of thanks to all of our financial donors, volunteers and supporters...
read more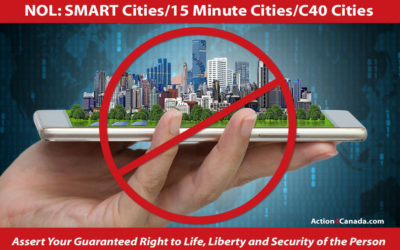 SMART Cities/15 Minute Cities create a security risk, they put Canadians at risk of serious harm, violate privacy and citizens' guaranteed rights and freedoms.
read more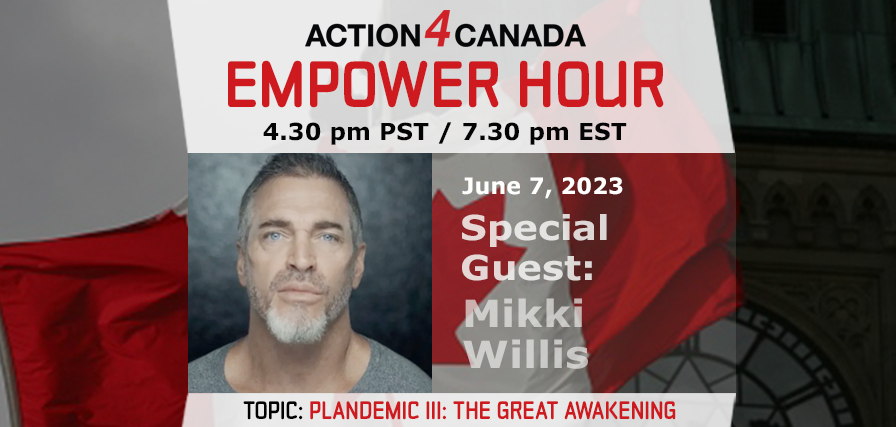 BE EMPOWERED! Register & JOIN US! LIVE WEDNESDAYS!
NEXT: June 7th: Tanya Gaw and Mikki Willis
TOPIC: PLANDEMIC III – THE GREAT AWAKENING

You will not want to miss this Empower Hour. Mikki Willis joins Tanya once again to talk about the release of Plandemic 3: The Great Awakening! The decades' old global agenda that was sent into overdrive during the pandemic! It exposes the dark reality of corruption throughout government and the medical establishments. Read More.
 LINKS | PAST SHOWS
Action4Canada`s Walk4Revival 7 week prayer campaign from Passover to Pentecost 2023 wraps up coast to coast. Enjoy this collage of our A4C chapters and churches that have participated in this event.  Learn More HERE
MOST VIEWED VIDEOS INCLUDING THE WEEKLY UPDATE

Action4Canada Empower Hour
Action4Canada Weekly Update
Tanya Gaw on the Faytene Show
Talk Truth – DayStar TV with Allan & Corri Hunsperger – April 2023
A Message from Tanya Gaw, Founder of Action4Canada
Our mission is to protect Canada's rich heritage which is founded on Judeo-Christian biblical principles. Inherited through our British Commonwealth and embedded in the Magna Carta, these principles form our laws and values and are the basis of a system of governance that sets us apart from totalitarian, extremist and communist regimes. Giving Canadians the freedom to believe, or not to believe, without fear of persecution, oppression or even death.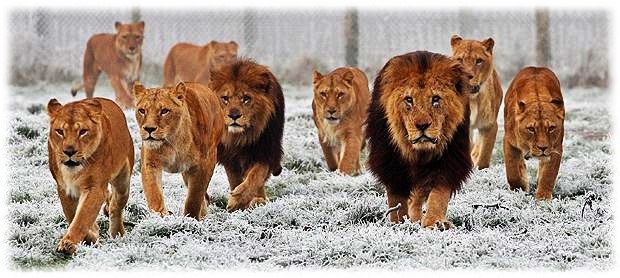 WE ARE UNITED, ON THE MOVE AND DEVOTED
TO MAKING CANADA GREAT AGAIN!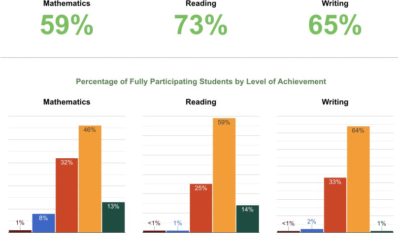 The Ontario government is failing in student academic achievement as a result of being hyper-focused on socialist agendas and sexualizing children.
read more
If anything on this page has been at all useful or helped you in any way, please consider supporting our work via a donation:

ALL RIGHTS RESERVED ACTION4CANADA INC.