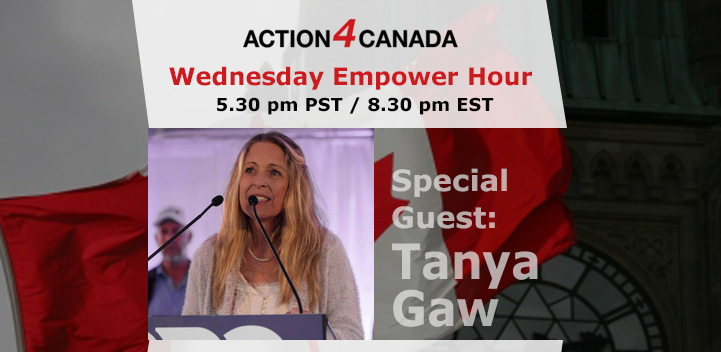 Every Wednesday Action4Canada hosts Empower Hour, which is an online zoom meeting open to everyone. We have a special guest each week, who will educate, inform and answer your burning questions.

To be kept informed of these meetings sign up to our email list so that you will receive advance notification along with details on how to pre-register for each of these meetings.

Videos from Previous Empower Hours

Here we post the recordings from the previous Empower Hour meetings, along with the Chat file for that meeting that contains all the shared links.

Guest Speaker: Tanya Gaw, Founder Action4Canada
Click here for the Chat file
Guest Speaker: Ted Kuntz of Vaccine Choice Canada
Guest Speaker: Maxime Bernier, PPC