Action4Canada Inc is volunteer run and 100% supported by the generous donations of members who share our concerns and value our work.  Action4Canada Inc is committed to educating, encouraging, and equipping Canadians to take action and give the silent majority a much needed voice. 
Special Notice – Action4Canada Inc is preparing for legal action against the Federal and BC governments in response to their extreme emergency measures. We have retained Rocco Galati, a top constitutional lawyer, who is preparing an application in defence of our Charter of Rights and Freedoms.
For updates on the fundraising please Click Here. We have reached 94% of our goal.  Please continue to assist us in raising all the funds required to hold our corrupt governments responsible for the devastation they have caused this nation.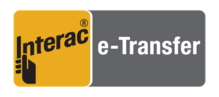 Donate – Legal Fund

Donate – A

4

C General Fund
By cheque
Action

4

Canada Inc.


102 – 15910 Fraser Hwy, Suite #453
Surrey, BC V4N 0X9

ALL RIGHTS RESERVED ACTION4CANADA INC.