NOTICE: We have Been Censored by PayPal!
PayPal cancelled Action

4

Canada's account for the following reason
"Some of your products or services are in violation of the PayPal Acceptable Use Policy.
As a result, you can no longer do business with PayPal."
So standing up for the "Guaranteed" Consititutional rights of Canadians is now considered a violation!
**Please don't let the Cancel Culture stop you from donating to Action
4

Canada

**
Please donate via E-Transfer or by Cheque
Details Below
**We will have another donate option available shortly…thank you for your patience and support. 
Action4Canada is volunteer run and 100% supported by the generous donations of members who share our concerns and value our work.  Action4Canada is committed to educating, encouraging, and equipping Canadians to take action and give the silent majority a much needed voice. 
Special Notice – Action4Canada is preparing for legal action against the Federal and BC governments in response to their extreme emergency measures. We have retained Rocco Galati, a top constitutional lawyer, who is preparing an application in defence of our Charter of Rights and Freedoms.
For updates on the fundraising please Click Here.
As of February 18, 2021 we have reached 59% of our goal.  Please continue to assist us in raising all the funds required to hold our corrupt governments responsible for the devastation they have caused this nation.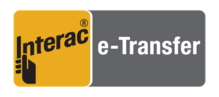 If you prefer to pay by cheque please mail your donation to the following address and make payable to;
Action4Canada Inc.
102 – 15910 Fraser Hwy, Suite #453
Surrey, BC V4N 0X9

ALL RIGHTS RESERVED ACTION4CANADA INC.