Dr. McCullough's Treatment Protocol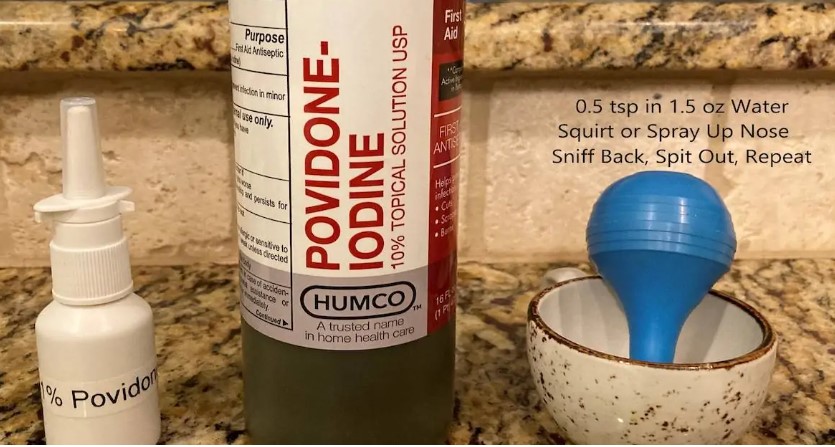 Dr. Peter McCullough joined Tanya Gaw on the Empower Hour in November 2022 to do a deep dive and discuss the Covid-19 fraud, the harms of the experimental injections, deaths, shedding, treatments, and much more. The Empower Hour video is below, where you will find answers to some of your most pressing questions related to the jab and its adverse reactions on both the jabbed and unjabbed. Also, review the following report for more info HERE.
In the video, Dr. McCullough mentioned his "Treatment and Prevention for COVID-19 or Sinusitis with Oral and Nasal Solution Preparations."
When sick with nasal congestion, headache, fever, and body aches, the source of the symptoms is the virus in the nose. If you feel you are coming down with a sinus or throat infection and are without antibiotics, Dr. McCullough recommends a simple mouthwash/gargle solution and nasal spray that can be easily prepared at home. The following preparations act as both a preventative as well as a treatment. The main ingredient is 10% povidone-iodine (e.g. Betadine) which is a potent anti-microbial product effective against a wide range of infections including bacterial, viral, and fungal organisms. In clinical trials, a povidone-iodine (PVP-I) solution as dilute as 0.23% has been shown to be 99.99% effective as an antiviral treatment (in vitro) in just 30 seconds."  In addition, review Dr. McCullough's Covid Patient Treatment Guide. 
If you are in need of prayer please reach out to our Prayer Team @ [email protected] 
Remember: Freedom of speech, thought, belief and the right to life, liberty and security of the person are guaranteed. We do not need to beg, barter or ask for them…these are God-given inalienable rights and ours for the taking..
As Action4Canada continues to courageously defend Canadians rights and freedoms we ask that you would please consider courageously giving, either a one time donation or becoming a monthly donor.  Help Action4Canada continue to bring solutions and hope to the nation!
God bless you and God bless Canada!
The Team @
Action4Canada