Dr McCullough's Vax Spike Protein Treatment Protocol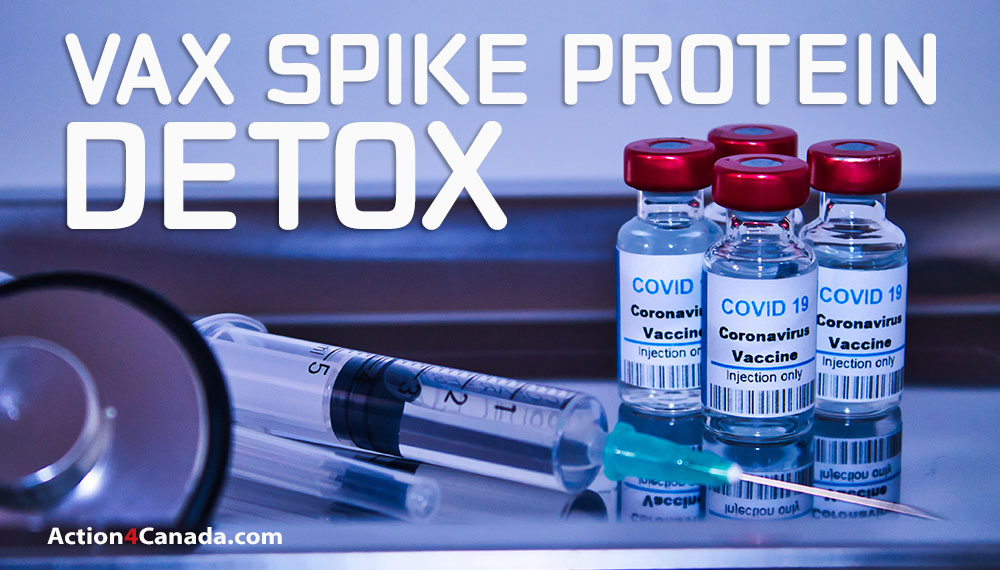 If you have been jabbed or are frequently in the company of jabbed individuals this detox will help remove the Spike Protein from your body.
Pro-vax researchers at the University of Colorado published a study on vaccine shedding called "Evidence for Aerosol Transfer of SARS-CoV2-specific Humoral Immunity" that confirmed that the shedding of Spike Proteins from the COVID-19 jab does occur:
"Our results suggest that aerosol transmission of antibodies may also contribute to host protection and represent an entirely unrecognized mechanism by which passive immune protection may be communicated. Whether antibody transfer mediates host protection will be a function of exposure, but it seems reasonable to suggest, all things being equal, that any amount of antibody transfer would prove useful to the recipient host."
The authors also cited a study that suggested that shedding from vaccinated adults may be an effective way to "immunize" children:
"A recent publication showed substantial benefits of parental vaccination in reducing the risk of infection in the unvaccinated children in the same home."
Dr. Peter McCullough, American cardiologist and leading COVID-19 expert, responded,
"These sad results confirmed our fears about the mRNA-based 'vaccine'. Beyond the outsized health risks they pose to individuals, these risks may be transferrable to bystanders in their immediate vicinity."
Vax Spike Protein Detox
Base Spike Detox (BSD) is an empiric regimen designed to assist the body in breaking down the Spike Protein and allowing natural clearance of protein fragments through the reticuloendothelial system. All three components have considerable support from the preclinical and clinical literature. Other agents can be added including N-acetylcysteine, but they should not be substituted for these three as the base of treatment (3-12+ months):
Nattokinase 2000 FU (100 mg) orally twice daily
Bromelain 500 mg orally once daily
Curcumin (nano- liposomal +piperine 10 mg) 500 mg orally twice daily.
https://petermcculloughmd.substack.com/p/base-spike-detox-focus-on-bromelain
If you are in need of prayer please reach out to our Prayer Team @ [email protected] 
Remember: Freedom of speech, thought, belief and the right to life, liberty and security of the person are guaranteed. We do not need to beg, barter or ask for them…these are God-given inalienable rights and ours for the taking..
As Action4Canada continues to courageously defend Canadians rights and freedoms we ask that you would please consider courageously giving, either a one time donation or becoming a monthly donor.  Help Action4Canada continue to bring solutions and hope to the nation!
God bless you and God bless Canada!
The Team @
Action4Canada