Legal Action is Commencing Against the BC Government in Response to the Extreme Covid Measures.
And We Need Your Help!
On Saturday, September 13, 2020, Action4Canada and Vaccine Choice Canada together attended an event (thank you to Ryan, Tara, Odessa & team) in Vancouver to announce the legal action against the BC government and the need to raise funds. To everyone's amazement there was an unexpected outpouring of donations from the crowd and nearly $14,000 cash was raised.
Thank you to everyone for your generous donations. This is an incredible start to raising funds for this legal challenge but we have a ways to go before we reach our goal.
In response to the governments egregious abuse of power, a constitutional challenge is the only way forward. However, a constitutional challenge is costly. Therefore, we are seeking your help. Please reach out to friends, family, co-workers, business owners and anyone else you know, and ask them to give generously. The following Call to Action is a great resource to help share the message… Click Here
Whether you live in BC or not, this affects all Canadians.  The BC Bill 19 must be challenged as it sets a precedence for other provinces to follow.   Please watch the videos and speeches below to learn more.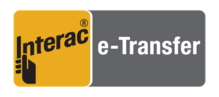 Interview with Tanya Gaw from Action
4

Canada
Interview with Ted Kuntz from Vaccine Choice Canada
Vancouver Event – Full version. Please check out Ted Kuntz speech from VCC (1:04:00)
Masks Don't Work… a Simple Experiment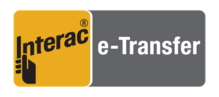 If you prefer to pay by cheque please mail your donation to the following address and make payable to;
Action4Canada Inc.
102 – 15910 Fraser Hwy, Suite #453
Surrey, BC V4N 0X9