Join Tanya Gaw on Wednesday September 8th
Action4Canada @ 5:45pm PST/8:45pm EST
Register below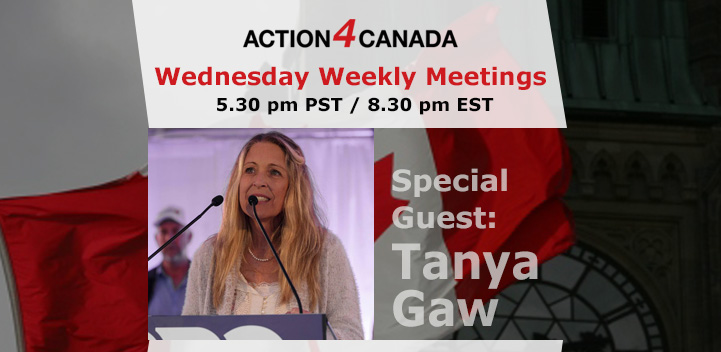 When: September 8th, 2021. Sign on starts at 05:30pm PST/8:30pm EST
The meeting begins at 5:45pm PST/8.45pm EST with an Intro Presentation to Action4Canada. At 6pm PST/9pm EST the meeting begins with Tanya Gaw, Founder of A4C, for a time of Q&A. We will discuss the Notices of Liability, your guaranteed rights and the lack of power the government actually has to control you. Nothing is as it seems. Share Invite
All freedom loving Canadians need to get out and vote before September 20, 2021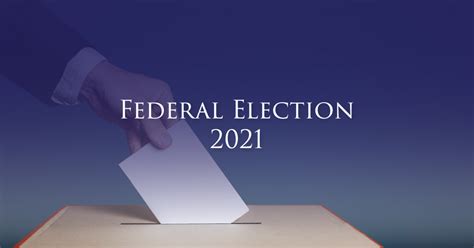 There are two Parties who fully support Canadian values and are committed to defending our "guaranteed" Charter of Rights. Such as the right to breathe freely, the freedom of speech and assembly, the right to work, and the right to life, liberty and security of the person! Learn More
Poll: Who Would You Like as Prime Minister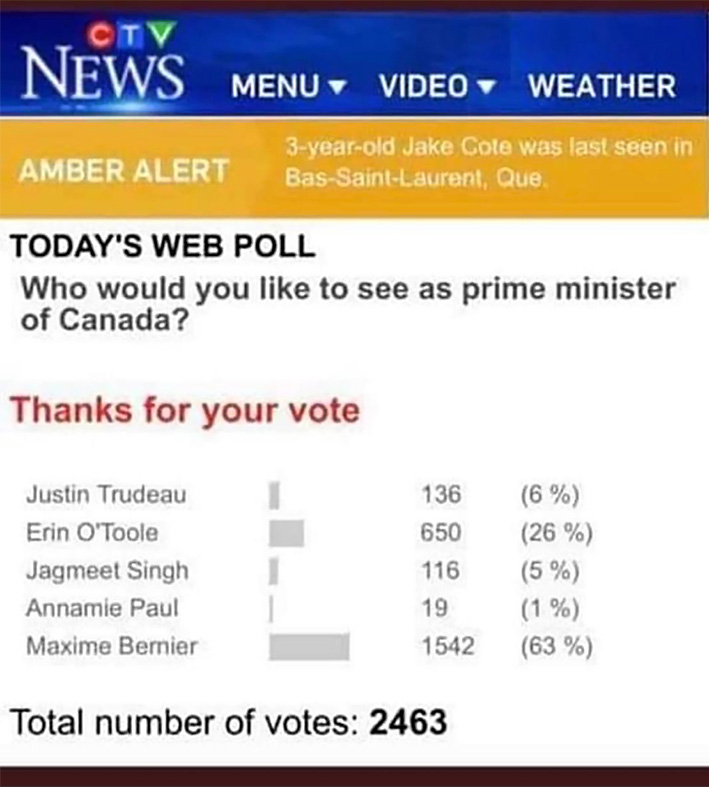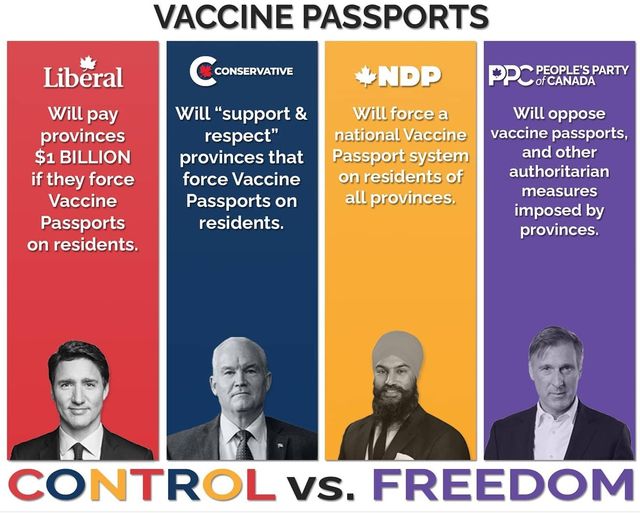 Canadians need to know who they are voting for and where they stand on the critical issues. No more voting party lines or worrying about splitting a corrupt vote. We need to focus on the values candidates embrace and if they support freedom and democracy, without compromise. As Canadians head to the polls we should not be thinking about Trudeau's scheming cliché to "build back better"…We need to VOTE better!
Action4Canada Joins the PPC in the Fight for Freedom
Please support Action4Canada via a donation as we continue our work in defending Canadians. We are a not-for-profit and rely solely on the contributions of our donors to support the work we are doing.
Thank you and God bless Canada.
The Team @
Action4Canada