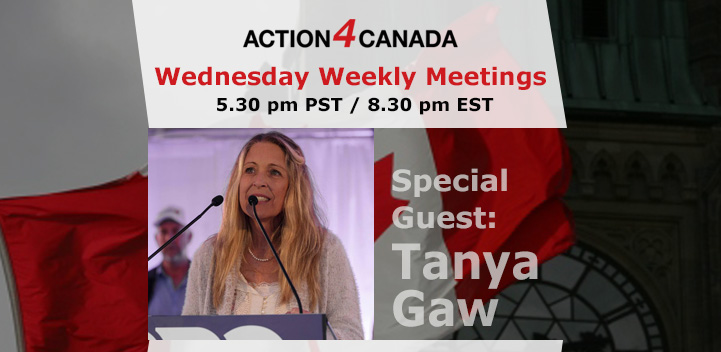 When: September 8th, 2021. Sign on starts at 05:30pm PST/8:30pm EST
The meeting begins at 5:45pm PST/8.45pm EST with an Intro Presentation to Action4Canada. At 6pm PST/9pm EST the meeting begins with Tanya Gaw, Founder of A4C, for a time of Q&A. We will discuss the Notices of Liability, your guaranteed rights and the lack of power the government actually has to control you. Nothing is as it seems.
Register in Advance. After registering, you will receive a confirmation email.
We look forward to spending time with you in conversation. 
God bless you and God bless Canada!
The Team @
Action4Canada