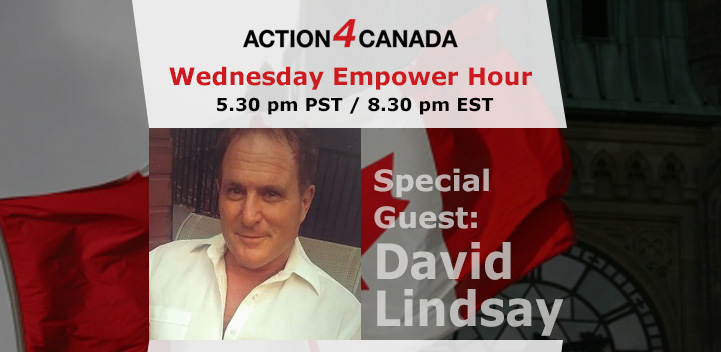 David Lindsay has been involved in freedom issues for the past 30 years. David is a co-founder of CLEAR, the Common Law Education And Rights initiative, which focuses on a correct understanding and application of common law, which, surprising to many people, originated in the Bible.
David has a keen knowledge of the law, the Constitution and the Charter of Rights and Freedoms. He has written books and created a dvd series, exploring the law in relation to the hierarchy of law in Canada and what the powers and duties are of all officials involved, including the Monarch. 
David also teaches about the Coronation Oath, which is a long forgotten agreement and buried treasure that is key to restoring our rights and freedoms by undoing any legislation that is in violation of the Oath. 
Videos of David Lindsay on the Empower Hour
The Coronation Oath and the Constitution
September 7th, 2022
The Coronation Oath
April 20th, 2022
David Lindsay
October 27th, 2021
Where Do Your Rights Come From?
October 6th, 2021
Laying Criminal Charges
June 1st, 2022
David Lindsay
Jan 5th, 2022
 Q&A with Tanya and David
November 24th, 2021

Dissecting Misinformation & Asserting Your Rights
October 13th, 2021