Stop the Jab Mandate Machine
Federally Imposed Tyrannical Mandates are NOT Law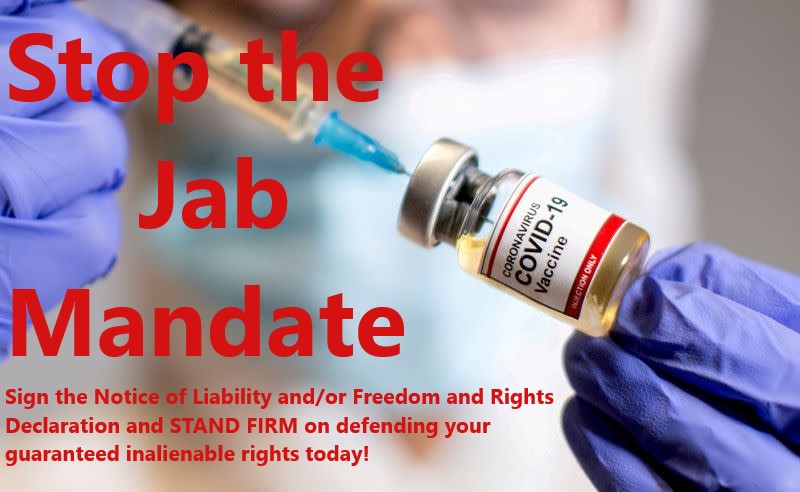 Mandates that violate Human Rights, International Agreements, Canadian Rule of Law, and the Charter of Rights, carry absolutely no power unless Canadians "decide" to be complicit. Take Action Now!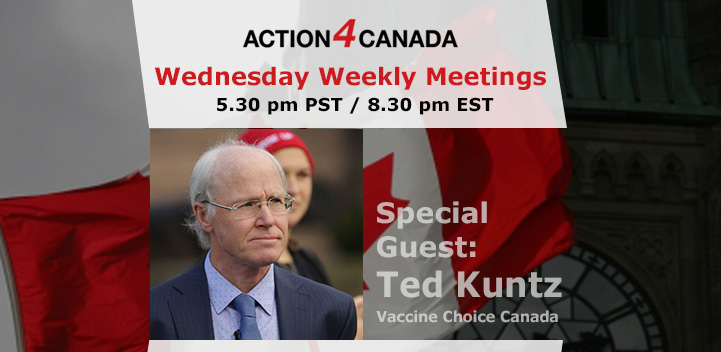 Join Action4Canada and special guest Ted Kuntz for our Weekly Wednesday Meeting
When: Aug 18, 2021 05:30pm PST/8:30pm EST
Register in advance for this meeting. 
After registering, you will receive a confirmation email.
Ted began a journey to understand what happened to his son. This journey revealed that the medical industry has been systematically and intentionally dishonest with health consumers on the safety, effectiveness and necessity of vaccinations. Learn More
Jab Passport Protestors in Montreal
Article on Action4Canada in LifeSite News

Please consider a donation as we are a not-for-profit and rely solely on the contributions of our donors to support the work we are doing.
Thank you and God bless Canada.
The Team @
Action4Canada