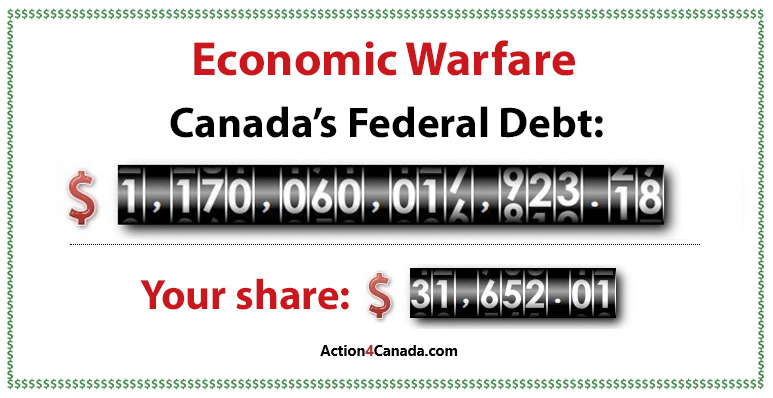 Responding to Economic Warfare
Trudeau and his global buddies have destroyed Canada's once thriving economy. The intention all along has been to obliterate the middle class, by impoverishing citizens, and instigating the greatest wealth transfer in the history of the world. Canadian citizens need to take immediate action as we still have a window of opportunity to turn this around. We also need to prepare for some hard times as these tyrants take steps to interfere with food supply chains, trade and so much more. Canadian debt clock.
Let's Talk Geo-Political Economics!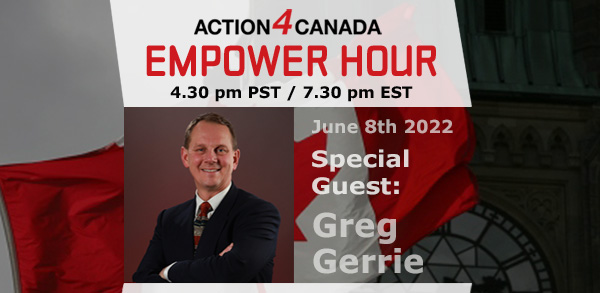 When: Wednesday, June 8, 2022 4:45pm PST/7:45pm EST Register in Advance
Greg Gerrie is back and will provide us with a global geo-political update and how it is, and will, affect us in the days to come. Greg will talk about the elite's take over of banking and global finance, GESERA/NESARA/RV (plan to bring wealth back to the people), silver/gold, crypto, markets, RRSP's, pensions and investing in commodities. Cryptocurrency is more and more being reported as volatile and you should only invest if you have money to lose. Crypto fraud is on the rise…what can we expect from a digital currency. This is a good event to bring a friend to because practically everyone is concerned for their economic future. Read more and share this Empower Hour
The Central Bank Game Plan in Under Three Minutes
The Central Banks want to abolish cash and introduce digital cyber currency and so as to gain total control of ALL economic transactions and decisions.
They not only want full control of the global economy but also of every human being on earth. There is no coincidence that all the billionaire global leaders tied to the WEF and UN are pushing for Universal Basic Income. Access to the "Income" will be reliant on citizens having a microchip inserted under their skin.
We CANNOT allow power to be in the hands of a few. Therefore, we must de-centralize and maintain public money in the hands of local community banks!
Hmmm…Sustainable Development Goal #8
Decent Work and Economic Growth??

Well, well, well…what is happening to Klaus and the gang's Goal to eliminate poverty and create diversity, equity, and inclusion for all?! 
It is reported that "billionaires have had a terrific pandemic". Central banks pumped trillions of dollars into financial markets to save the economy, yet much of that has ended up lining the pockets of billionaires riding a stock market boom according to this Oxfam report, from January 2022.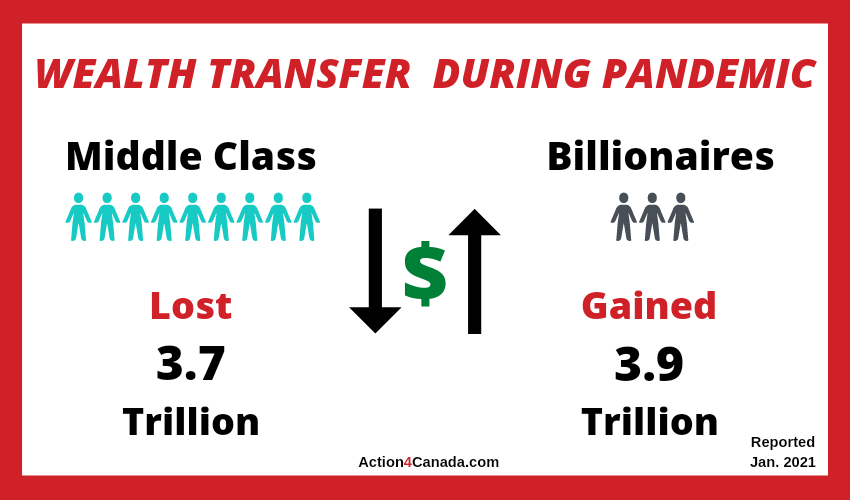 Enriching Themselves & Using Young People to Get 'er Done
Ethics violations are nothing new to the Liberal Party. For Mary Ng it is obvious that breaking the law and neglecting proper procedure isn't a problem as long as you are supplying jobs to 30,000 Canadian youth who are being paid to implement the digital system across Canada. It doesn't matter if it involves dubious activity that is working toward the destruction of the free world.
A4C: Giving Youth a Voice
Action4Canada is committed to providing a platform, the Youth Freedom Movement, to give Canadian youth a voice. So, each week A4C highlights one of the speeches presented by a youth who attended the A4C Youth Leadership and Speaker program. This week Will provides a powerful appeal for Canadians to unite and stand for their rights! See more videos HERE.
Shutting Down Transhumanism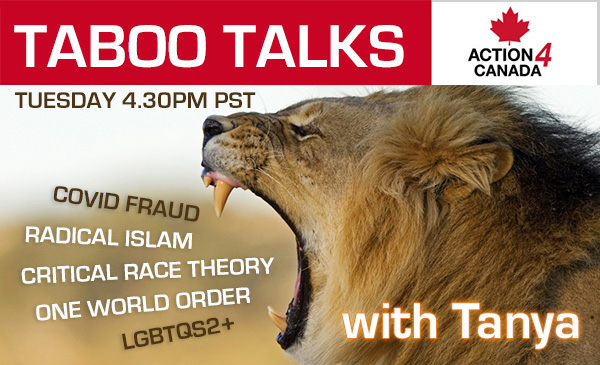 This Tuesday, Arthur Schaper from Mass Resistance will be joining Tanya to discuss what parents and concerned citizens are doing in the US to shut down the trans lobbyist's agenda to indoctrinate students through the schools and public libraries. Register in advance for this meeting.

Call to Action #1: UPDATE: The Ogunkoya family are under extreme pressure due to the government denying them asylum and issuing an order for their deportation by July 2022. Majed El Shafie is desperately working to appeal the government's decision but is in need of $15,000 for the cost of the additional legal fees. We are appealing to our Action4Canada friends and family to please Donate to One Free World directly and help this Christian family, who are facing certain harm, including death, should they be forced to return to Nigeria.
Please Donate and read More HERE.
Be Vary Wary of Dictators Banning Guns
Call to Action #2 – Sign the Parliamentary E-Petition E-4010 calling for the government to immediately repeal the Order in Council to introduce further restrictions on licensed firearms owners in Canada. Learn more.
Canada has the strictest regulations for law abiding gun owners. So there is absolutely no doubt that Trudeau has sinister motives in removing guns. In another well-rehearsed performance from the substitute drama teacher, Trudeau once again fails to provide any statistics or legitimate reasons for the ban. Criminals remain the problem and will become a greater threat should Trudeau succeed. 
Venezuela is a frightening example of why we must NOT give up our guns. "Venezuelan rulers – like their Cuban masters – apparently viewed citizen possession of arms as a potential danger to a permanent communist monopoly of power."
If the objective of the Control of Arms, Munitions and Disarmament Law was to improve the quality of life for Venezuela's citizens, you'd be hard-pressed to find any objective evidence that that the law has succeeded. The Venezuelan bolívar has scarcely any value, and 87% of Venezuelans live in poverty; shockingly, 64.3% of Venezuela's citizens lost an average of 11 kilograms of weight in 2017. Yet, Maduro remains in power and the gun ban is still in effect.
Although the bill was sold to the population as a hardline effort to improve security, and sharply reduce crime, many now point to Venezuela as a case study for how gun prohibition can actually produce the opposite effect.
Remember: Freedom of speech, thought, belief and the right to life, liberty and security of the person are guaranteed. We do not need to beg, barter or ask for them…they are ours for the taking.
If you are in need of prayer reach out to our Prayer Team @ [email protected] 
Please consider becoming a monthly donor and help Action4Canada continue to bring solutions and hope to the nation!
God bless you and God bless Canada!
The Team @
Action4Canada