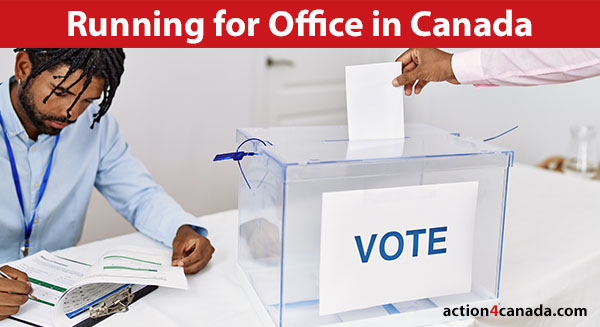 How do we free Canada from the grips of misguided policies that have been forced on us in recent years? We need good people who value freedom to step up and run for elected office—whether at the local, provincial, or federal levels.
Are you interested in running for elected office but not sure where to start?
Action4Canada has compiled a list of resources that can help you get started. Click on your province for a complete list of what you need to know.