Shocking Outcome:
Bullet Shot Through Town Councillor's Window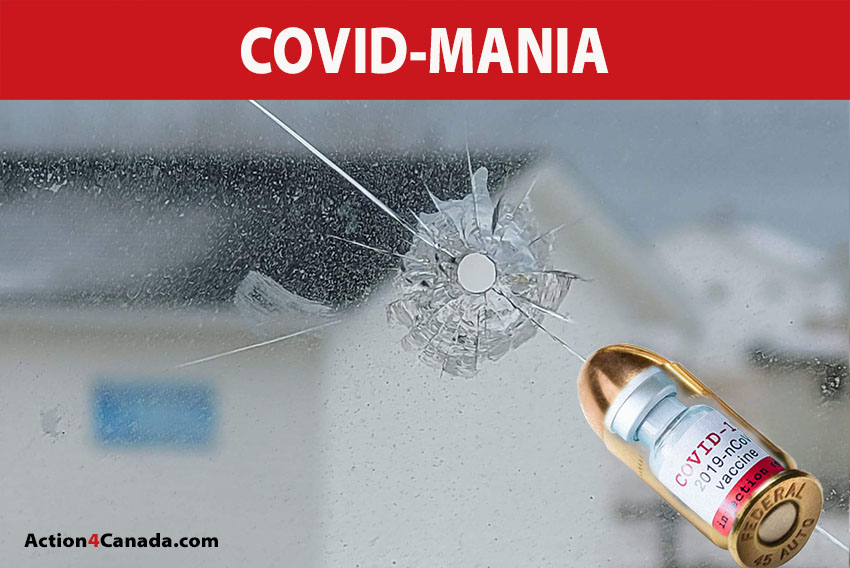 I think that we can agree that Covid-19 has brought out the worst in people. Exactly inline with the globalist's Agenda. Divide and conquer. Pit Canadians against one and other. Use mass psychosis, emotional manipulation and fear. The result has been alarming to say the least.
Grant Abbott's story is just one of many. But one that must be heard. Shocking fact: the window in the above image is an actual photo of Mr. Abbott's front room window in his home.
Town Councillor Ousted and Life Threatened for Not Getting Vaxxed!
When: Wednesday, November 9, 2022 4:30pm PST/7:30pm EST Register in Advance. The zoom doors open at 4:30pm PST and the Empower Hour begins at 5pm PST/8pm EST.
Town Councillor Grant Abbott joins Tanya on the Empower Hour to discuss some of the unspoken hazards of Covid-19, such as mass formation. This is the true virus that has infected Canadian society, creating a mob mentality and influencing citizens to embrace radically conflicting and irrational points of view, resulting in unprecedented division and inhumane treatment.
Mr. Abbott reportedly experienced this first hand in his roll as a town councillor in the small town of Musgrave Harbour, Newfoundland when the mayor and fellow councillors objected to him not taking the experimental Covid jab. This resulted in persistent backlash against Mr Abbott, to the point that his own community turned against him and culminated in a bullet being shot through his front room window whilst his wife and three children were sleeping. Read more and share the Empower Hour invite HERE.
Town Councillor's Testimony of Hate and Discrimination
Mr. Abbott is a good man who wanted to serve his community and was fairly elected. The mayor and town council have unlawfully attempted to remove Mr. Abbott time and time again, but he is unrelenting in standing his ground regardless of the discriminatory attacks against his character and threats on his life.
Mr. Abbott is courageously moving forward with legal action to hold those fuelling this crime, to account. He is not only doing this for himself but to help represent every other elected official who has endured similar mistreatment. 
Please help fund Mr. Abbott's legal costs … Donate HERE.
Workers Re-instated With Back Pay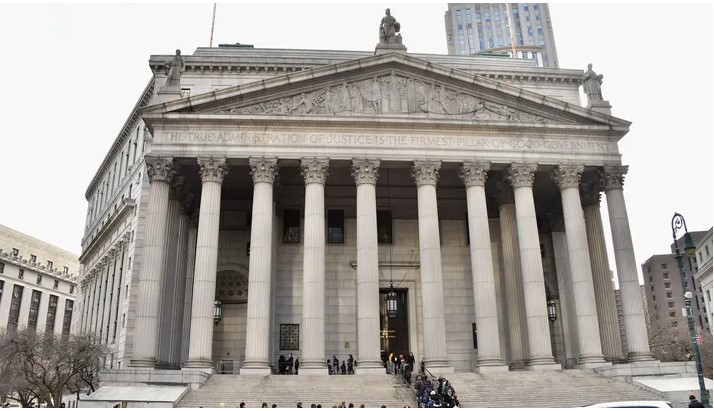 As Mr. Abbott, like many other Canadians, continues to be persecuted for standing up for his God-given right to bodily autonomy, legal actions around the world (eg. New York and Italy) are resulting in the reinstatement of employees with backpay. Courts are ruling that mandates not only violated individual's rights but also that being vaccinated does NOT stop the spread of Covid-19 as was falsely claimed.
Meanwhile, Prime Minister Trudeau is threatening to bring back mandates in an effort to force citizens to Booster Up.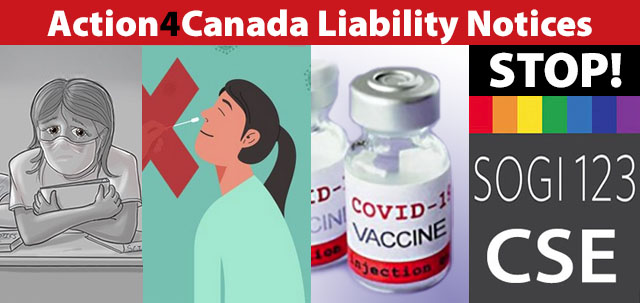 It is critical that you are well-informed of your 100% guaranteed rights and that you take a stand to protect them. If you have been put on unpaid leave due to refusing to take the jab, it is not too late to serve your employer and/or union. Forcing employees to choose between taking a harmful experimental injection or be placed on unpaid leave is an act of extortion and intimidation, both of which are indictable offenses. When the courts in Canada begin to uphold the Constitution and the rule of law, we want you to be in the best possible position to receive justice.
If you are not familiar with Action4Canada's Notices of Liabilities than be sure to review the page and serve your employer, union, health care facility, school, etc. today!
If you are in need of prayer please reach out to our Prayer Team @ [email protected] 
Remember: Freedom of speech, thought, belief and the right to life, liberty and security of the person are guaranteed. We do not need to beg, barter or ask for them…these are God-given inalienable rights and ours for the taking..
As Action4Canada continues to courageously defend Canadians rights and freedoms we ask that you would please consider courageously giving, either a one time donation or becoming a monthly donor.  Help Action4Canada continue to bring solutions and hope to the nation!
God bless you and God bless Canada!
The Team @
Action4Canada