What's God Got to do With it?

We are living in unprecedented times wherein evil rulers have strategically used psychological warfare against their citizens. Fueled by fear and uncertainty the majority of the population fell into a spell of compliance. We MUST continue to unite and work together to break the chains of oppression and rise above it.
The bible says it best, "let us throw off every encumbrance and the sin that so easily entangles, and let us run with endurance the race set out for us. Let us fix our eyes on Jesus, the author and perfecter of our faith, who for the joy set before Him endured the cross, scorning its shame, and sat down at the right hand of the throne of God. Consider Him who endured such hostility from sinners, so that you will not grow weary and lose heart." Hebrews 12:1-3
You may not believe in God but possibly you have come to the point where you can no longer deny that we are in a Spiritual battle of epic proportions, between good and evil. If that is the case then it may be time for you to re-consider your position. God is a loving God but He is also a God of justice and throughout history has allowed evil to rise up for a time so that people would get their hearts right with Him.
The preamble of the Charter clearly states that Canada is founded upon principles that recognize the Supremacy of God. Canada's heritage as a nation under God is plainly carved on the walls of our Parliamentary buildings. They serve as a rebuke, as well as encouragement, to all Canadians, that God continues to call His people to covenant faithfulness. Canada has lost its moral and ethical compass. It's time to restore our country back to its founding principles.
Guaranteed Rights Means "Guaranteed"
Empower Hour: Wednesday March 9, 2022 at 4:45pm PST/7:45pm EST Register in Advance
Joining us on the next Empower Hour is special guest, the Hon. Brian Peckford.
Hon. Peckford has taken a courageous and public stand against the government's assault on Canadian democracy, their flagrant violation of the Charter of Rights and Freedoms, and Trudeau's attempt to abolish the Charter all together. Hon Peckford is in a unique position to rise in defense of the Charter since he is the only living signatory and was involved in its creation.
Hon. Peckford recently filed a lawsuit in the federal Court seeking to strike down the federal government's mandatory Covid-19 vaccine requirements for air travelers. Read More
Hon. Peckford Reiterates "Guaranteed" Rights
The Truth Revealed, Justice is Coming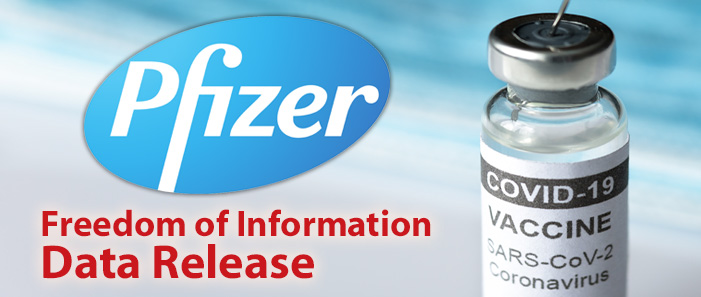 The Pfizer files are being made public thanks to the group Public Health and Medical Professionals for Transparency (PHMPT) who submitted a Freedom of Information Act Request to the FDA for all of the data within Pfizer's COVID-19 vaccine biological product file. 
We knew the truth would come out and the data is just devastating. It includes a reported 13,000% increase, in male children aged 12-15, of suffering from myocarditis after receiving the shot. This is only one of the many frightening facts that are coming to light and exposing the harms of the experimental injections which were forced on society using coercion, extortion, manipulation and fear tactics.
In response, do you see the Canadian government, law enforcement or media announcing the immediate recall of the "vaccines"? Have any investigations commenced against those who perpetrated these crimes? Action4Canada has created a page to follow the information as it is released. Read More

The New Normal: ECG's Required for Student Athletes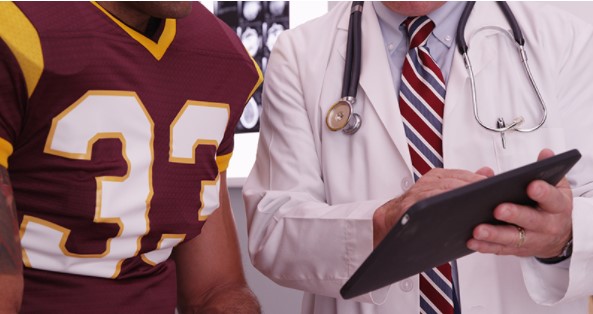 Building Back Better…Right?
NEW for the 2021-22 school year, electrocardiogram (ECG) screenings are REQUIRED for high school students wishing to participate in athletic programs. ECG screenings help identify athletes who are at risk for sudden cardiac arrest which is the leading cause of death in athletics. ECGs will be offered on high school campuses.
This is as a result of the "vaccine." We need to do everything within our power to protect the children and youth who have not yet succumbed to the jab. You can help by signing up and getting actively involved in an A4C Chapter in your community.
End Goal: Digital ID and a Social Credit System

Question: Hundreds of thousands of businesses have been forced to close as a result of Trudeau's extreme and unwarranted COVID-19 measures in the past two years…so why is he now saying that small business are the backbone of the Canadian economy?
March 3, 2022: Trudeau, "Small businesses are the backbone of the Canadian economy and the heart of our communities across the country. As small businesses adapt to the digital economy and the lasting impacts of the COVID-19 pandemic, the Government of Canada is working to help them continue to grow, thrive, and create good jobs.
As a matter of great concern, on February 23, 2022 Statistics Canada Data disclosed Parliament's $100B small business relief program mostly went to large corporations instead of small business.
We have been alerting Canadians that the Digital ID system is creeping into every sector. We must warn all business owners. Join the Action4Canada business team and get actively involved in an A4C Chapter to assist with the campaign reaching out to small businesses.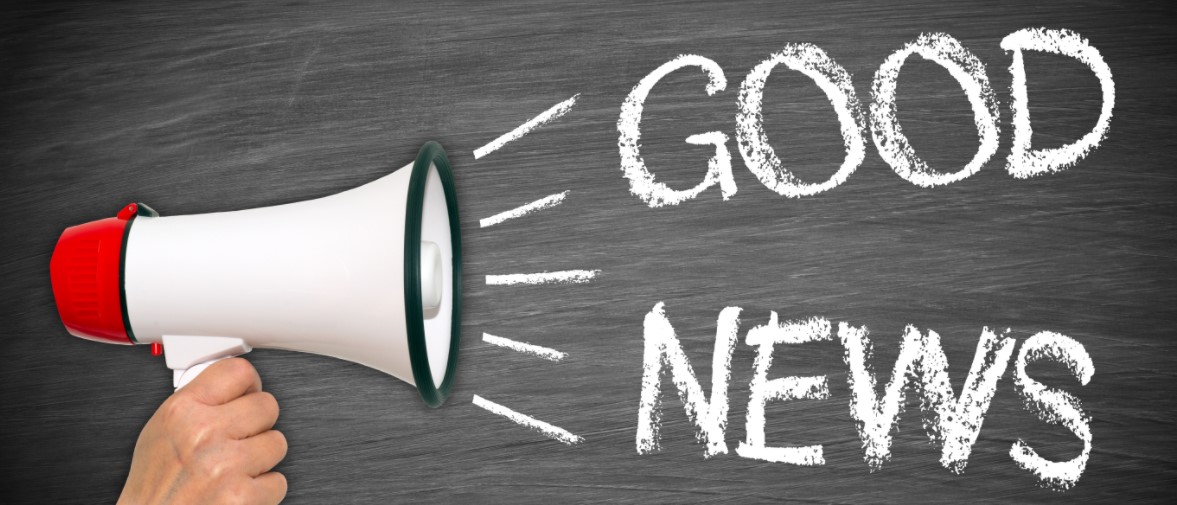 Justice in the Courts of New Zealand
A High Court challenge questioning the legality of Covid-19 vaccination mandates for Police and Defence Force employees has been upheld in New Zealand, with the court determining that the government mandate is an unjustified incursion on the Bill of Rights.

Canadian Senators Debate Universal Basic Income
URGENT: The Canadian Senate is currently in the second reading session of Bill S-233 that seeks to develop "a national framework for a guaranteed livable basic income." The bill, if passed, would require the Minister of Finance to develop a national system to provide "guaranteed livable basic income" to everyone in Canada over the age of 17.  
The Minister, however, is Chrystia Freeland who earlier this month took the unprecedented step of demanding that banks freeze the accounts of anyone involved in the Freedom Convoy protest in Ottawa, without a court order.  Freeland is also a member of the Board of Trustees for the World Economic Forum (WEF), the group behind the now-infamous "Great Reset," an agenda that critics say seeks to install a global system similar to that of China's Social Credit System.  
Senator Pate and MP Leah Gazan are urging parliamentarians to pave a path forward via Bill S-233 in the Senate (Bill C-223 in the House of Commons) to address "health, social and economic inequities" and eliminate poverty and inequality. Whilst on the face of it, many would think this a good thing, this bill will open the door to even more control over Canadian citizen's lives and hurt our struggling economy even further.

The Trudeau government, with the help of the Senate, has spent the past seven years destroying Canada's economy, targeting small business and individual's livelihoods so that they are reliant on the government for their basic needs. We were once a nation thriving financially, and now we are at the bottom of the G7.  
Socialism has always failed. In fact, it makes the rich richer and more powerful and they know it, and that's the goal. 
Retired Congressman, Ron Paul, said it best, "Instead of a Great Reset of authoritarianism, we need a great rebirth of liberty!" 
Let's work together to make this happen. Contact the Senate now and request they vote NO to the Socialist agenda behind Bill S-233. 

It is very important not to get caught up in the chaos and the information overload but to focus rather on what each one of us can do to help make things right. Be informed, since knowledge is a powerful tool, and then effectively share that information with others. Help Action4Canada build our communities through our Chapters. Run for office. Attend Rallies. Write letters. Care for someone in need and please, remember to pray. 
Are you in need of prayer? Many Canadians have lost hope and are struggling and in need of support. Action4Canada's prayer team would love to have the opportunity to pray with you. Submit a prayer request. If you would like to join the Prayer Team please Volunteer here. 
Remember: Freedom of speech, thought, belief and the right to life, liberty and security of the person are guaranteed. We do not need to beg, barter or ask for them…they are ours for the taking.
Please consider becoming a monthly donor and help Action4Canada continue to bring solutions and hope to the nation!
God bless you and God bless Canada!
The Team @
Action4Canada