This past week citizens united across Canada with a determination and focus to pursue freedom and seek justice.
Action4Canada has consistently been proclaiming that the, "Freedom of speech, thought, belief and the right to life, liberty and security of the person are guaranteed. That we do not need to beg, barter or ask for them…they are ours for the taking."
But these rights also need protecting and should never be taken for granted. In order to assist you, Action4Canada is commencing several Calls to Action for you to actively participate in. Please read on and do your part.
Demand the Resignation of Trudeau and all Liberal MPs
…for a start

When this House of Covid falls, and it is falling, it will not be good enough to just pick up the pieces and start rebuilding. There needs to be justice and accountability. Everyone who participated in the egregious crimes against the citizens of this nation and attempted to infiltrate and overthrow our democracy must pay for their crimes. Read More
Action4Canada requests the participation of all freedom loving Canadians, to begin the process of dismantling this evil and corrupt government starting with the Prime Minister and every Liberal MP.  We need the whole country participating in this Call to Action. Write the PM and MP and flood them with emails and letters demanding they resign. Rally outside their offices until the message is clear that we are not backing down or letting up until peace is restored and each one of them is gone.  Liberal MP Email List  Constituency Addresses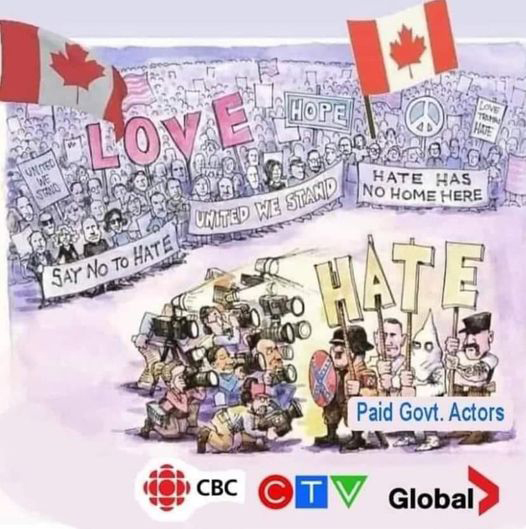 Providing you the top stories of the day?
You know what they say in the mainstream media…if you don't have a story…just make one up.
Are you sick and tired of the propaganda being regurgitated by the mainstream media? Then consider holding the reporters, producers and editors to account. Read More and take action
School Staff: You Have Power, Assert it.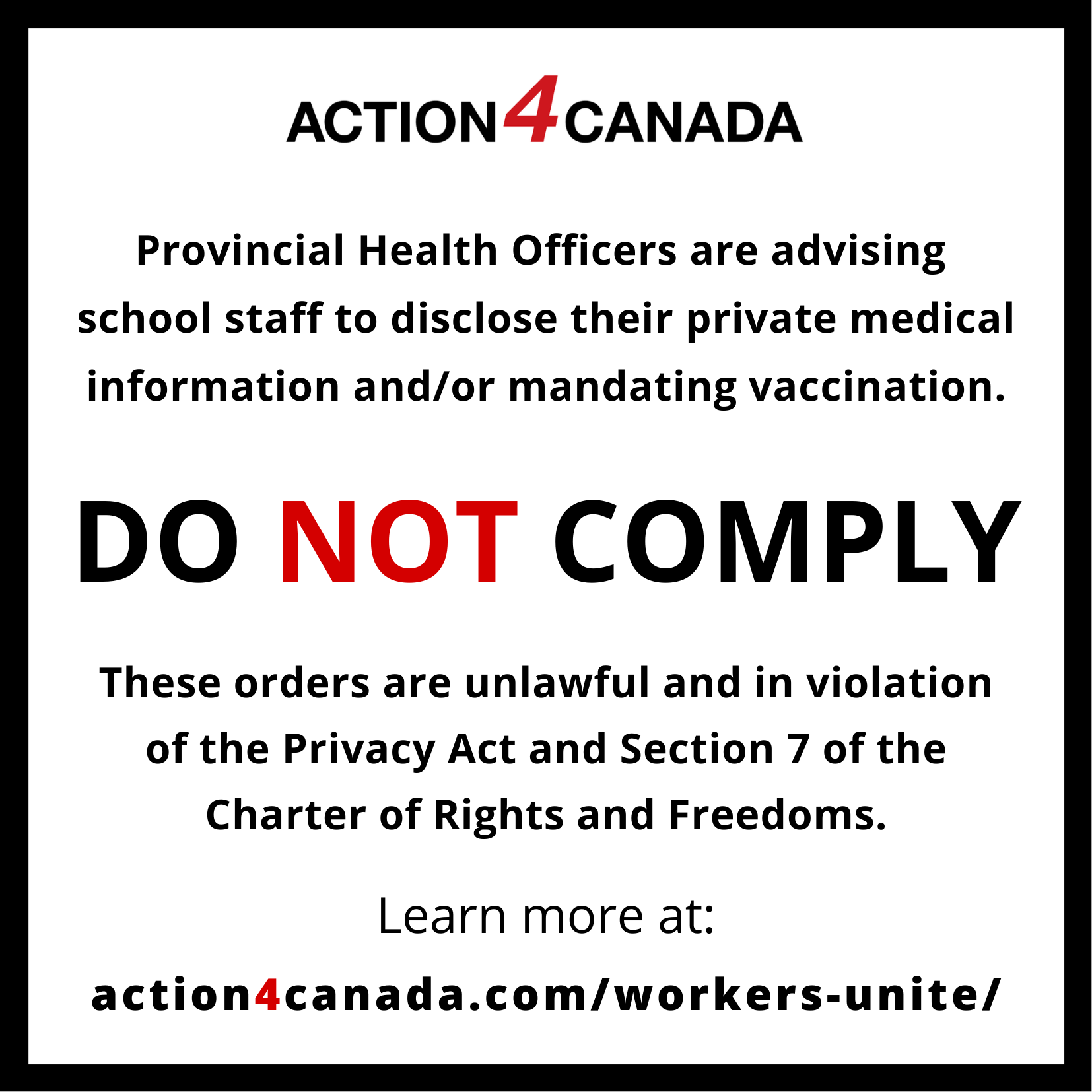 School Staff, it is time to walk off the job and say NO more to the unlawful mandates!
Action4Canada is working with many different work sectors and equipping and encouraging them to stand for their right to employment. Our recent success working with the BC Gym Owners is evidence that all Canadians have the power to create change, if they work together. 
One of your first concerns may be that you are a union member and, therefore, must go through the union and abide by the collective agreement. But a good question to ask is…what has your union done for you in the past two years? 
The Unions are in breach of their collective agreements. They have misinformed their members and neglected to address the egregious human rights and privacy violations, charter rights violations and criminal code offenses (eg. extortion (s. 346), intimidation (s. 423)). The Unions have been in support of the employer/government rather then looking out for the best interest of their members. You pay union dues and have a right to not only be represented, but protected. Are you aware that putting an employee on unpaid leave is NOT authorized in the terms and conditions of your contract? Ask your Union Rep about that!
Why wait until your employer puts you on unpaid leave and hires someone else to replace you? School Staff need to organize and rally support from their co-workers. There is strength in numbers and you have the power to put a stop to the employer overreach. Learn More on How to Take Action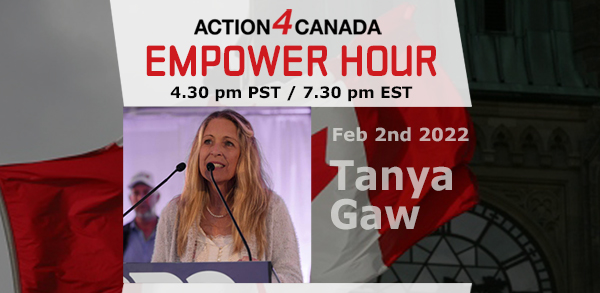 Join Tanya this week as she provides more updates, good reports, strategies, Calls to Action and then opens it up to Q&A. 
When: February 2, 2022.  The Empower Hour starts at 4:45pm PST/7:45pm EST with an Intro Presentation to Action4Canada. At 5pm PST/8pm EST the Empower Hour begins. Closed captioning is available for the hearing impaired. Register in Advance 
Rally for Truckers Victoria BC
Please consider becoming a monthly donor and help Action4Canada continue to bring solutions and hope to the nation!
God bless you and God bless Canada!
The Team @
Action4Canada