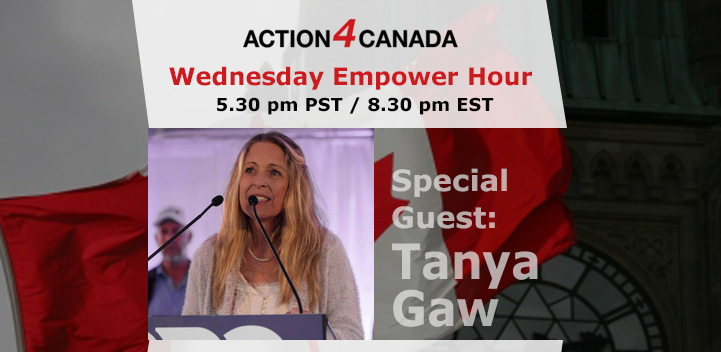 When: September 29th, 2021
Time: The Zoom meeting begins at 5:45pm PST/8.45pm EST with a 15 minute Intro to Action4Canada followed by a Q&A with Tanya Gaw, A4C Founder.
Register in Advance. After registering, you will receive a confirmation email.
We will be discussing the Notices of Liability and their effectiveness despite the government's attempts to discredit them.
The government, the unions, provincial health depts and the media are working overtime trying to minimize the power of the Notices of Liability. Why? Because the NOLs are loaded with facts, science, the law, Constitutional guaranteed rights, Supreme Court rulings and evidence that there is NO justified Pandemic since their are safe and effective alternative treatments available!
The Notices of Liability are an opportunity to warn those individuals involved that they must cease and desist or face the consequences.  The NOL provides the evidence needed to hold them to account when the time comes.
We are experiencing a global agenda to destroy human life and civilization as we know it. The plan is so diabolical that it is hard to comprehend the depths of the evil.
We look forward to spending time with you in conversation.
God bless you and God bless Canada!
The Team @
Action4Canada