Trudeau, Jagmeet Singh, Ministers, Cabinet Members, Prov. Health Officers, Premiers, MLA/MPPs, Mayors, City Councilors, School Trustees, Union Leaders – all those involved in implementing the unlawful COVID-19 measures will face serious consequences for their part in committing crimes against humanity.
Retired Military Major: Speaking Out & Taking Action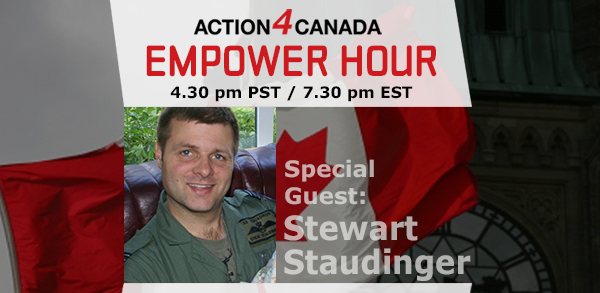 Empower Hour: Wednesday March 2, 2022 at 4:45pm PST/7:45pm EST Register in Advance
Stewart Staudinger is a Retired Air Force Squadron Leader who has served with both the Canadian and British Armed Forces. Stewart has studied Canadian and International law and has publicly, and succinctly, addressed the government's criminal activity associated with the COVID-19 mandates. Stewart recently served the Alberta RCMP Deputy Commissioner, Curtis Zablocki, a Notice of Liability and has called on Zablocki to swiftly and decisively enforce the law and protect the life and human rights of Albertans. Read More
"Justin Trudeau is Going to Prison…"
"Justin Trudeau has led a government that has violated multiple international and national laws, committing crimes against humanity. He has done this in a nation where provincial governments have also committed these criminal acts.
The mass criminality in Canada over the last two years is truly historic and the perpetrators, led by the Prime Minister, will eventually have to be brought to justice."
Digital ID: 2018 Canadian Banking Association
Reality, Not a Theory
It wasn't just the Senate that influenced Trudeau's decision to rescind the Emergencies Act: the Canadian banksters reportedly also made a ruckus because citizens were withdrawing their savings. The banks are long time supporters of the globalist agenda but they weren't quite ready to launch the coming assault against citizens so they had to temporarily retreat. 
The Global Agenda has been years in the making. What Canadians have experienced in the past 6 1/2 years of Trudeau's time in office is the greatest heist in Canadian history. Trudeau has poured billions of Canadian's hard earned tax dollars out of Canada. Impoverishing a nation is key to an authoritarian government's rule and power. Having control of the citizens through a social credit system is the next step and will be achieved through a Digital ID. The forced "injections" and implementation of the vax passes are both part of their incremental plan. The majority of Canadians fell for it hook, line and sinker. Don't buy into the Canadian Banking Association's message when they tell you that the Digital ID is about convenience and security of your finances.
More Digital ID Conspiracy:
Transhumanism, Genetic Editing, Surveillance
Reality, Not a Theory
This crazy dude is a top advisor to Klaus Schwab. Can you say psychopath?
"Humans are now hackable animals. The whole idea that humans have this soul or spirit and they have free will and nobody knows what's happening inside me, so whatever I choose, whether in the election or whether in the supermarket is my free will…that's over. Today we have the technology to hack human beings on a massive scale. Everything is being DIGITALIZED. Everything is being monitored. In this time of crisis you have to follow science."
"It's often said you should never allow a good crisis to go to waste, because a crisis is a good opportunity to do good reforms that in normal times people will never agree to, but in a crisis you have no chance so let's do it." 
"Surveillance, people could look back in 100 years and identify the coronavirus epidemic as the moment when a new regime of surveillance took over. Especially surveillance under the skin. Which is the most important development of the 21st century, is this ability to hack human beings."
Don't let your heart be troubled by this. They are trying to play God. But guess what, God wins every time. So have faith. 
Leaders with Reported Ties to the World Economic Forum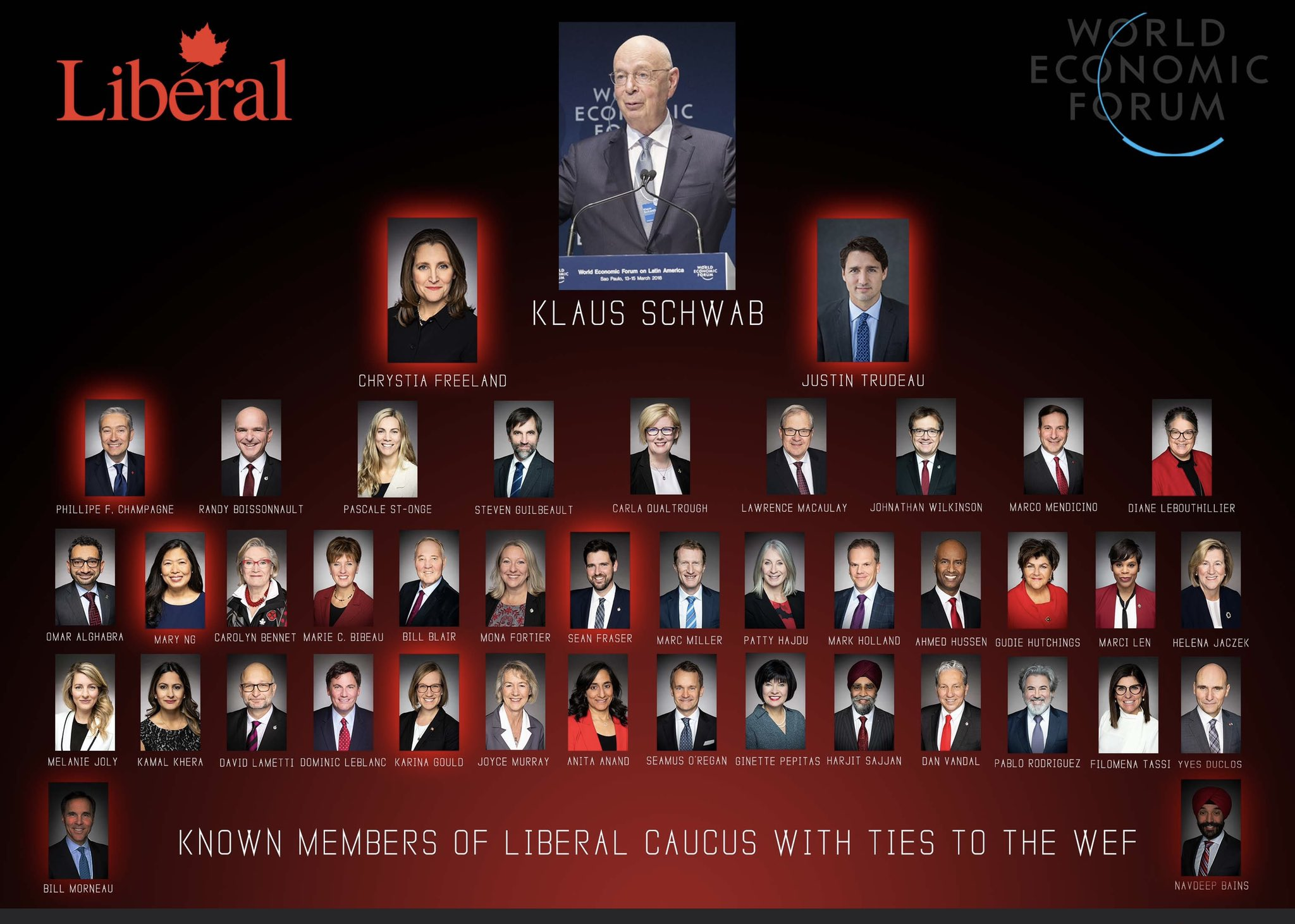 Foreign Interference: Liberal Infiltration
Reality, Not a Theory
The World Economic Forum maintains that the challenges facing the world are too big for governments to tackle on their own and so therefore, global crisis requires global solutions. In other words they want global governance. A One World Government. More and more power is being handed to people we didn't elect.
So what is the answer? 
1) United, we will pursue justice and hold those involved criminally accountable according to the Rule of Law, Charter Rights, International Covenant on Civil and Political Rights and the Crimes Against Humanity and War Crimes Act. Gather evidence, serve Notices of Liability, record conversations. 
2) Join an Action4Canada Chapter and let's work together to recruit and support people of integrity to run for office and WIN! If you are willing to run as a School Board Trustee, Mayor, City Council, MLA/MPP or MP please reach out to a Chapter so that we can assist you.
History Teaches Us That Justice Will Prevail
"I Was Just Following Orders" is Not a Defense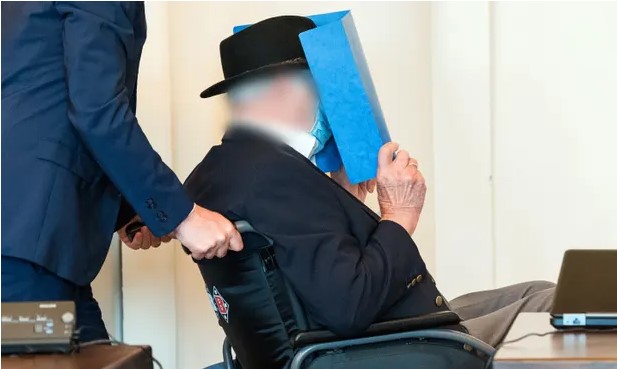 July 2020: A 93-year-old former SS guard was found guilty of accessory to the murder of 5,232 people at a Nazi concentration camp in the final days of the second world war.
Although Dey acknowledged knowing of the Stutthof gas chambers and admitted seeing "emaciated figures, people who had suffered", his defence team argued that he was a relatively unimportant figure in the camp and was not directly involved in the 5,230 deaths.
But prosecutors argued he had known what was happening, had had contact with the prisoners and had actively prevented their escape.
"When you are a part of mass-murder machinery, it is not enough to look away," prosecutor Lars Mahnke said in his closing arguments. Read More
Warning:
At least 50 calls have been made to poison control centres in Canada over accidental exposure to certain ingredients in COVID-19 rapid test kits, which can be poisonous if swallowed or absorbed through the skin, warns Health Canada.
Justice is Prevailing
Parent Wins Case to NOT have Kids Jabbed
Ontario Superior Court Judge rules in favour of mother to NOT vaccinate her children. The judge ruled that the mother shall have sole decision-making authority with respect to the issue of administering COVID vaccines for the children. The judge agreed that the mother's current concerns about the vaccines are entirely understandable, given the credible warnings and commentary provided by reputable sources who are specifically acquainted with this issue. Please share this ruling with other parents facing this horrific challenge.
More Good News
Alberta's largest and most northern county says it is no longer working with local businesses that have a mandatory vaccination policy. Mackenzie County says businesses that require employees, contractors or subcontractors to show proof of vaccination in workplaces or on work sites will not be hired to provide goods or services.
Call to Action!
Thank you to everyone that has participated in these Calls to Action. Please continue to contact the Liberal MPs and demand they remove Trudeau and then resign.
Continue to call on law enforcement to stand WITH the people they swore an oath to serve and protect.
Remember: Freedom of speech, thought, belief and the right to life, liberty and security of the person are guaranteed. We do not need to beg, barter or ask for them…they are ours for the taking.
Please consider becoming a monthly donor and help Action4Canada continue to bring solutions and hope to the nation!
God bless you and God bless Canada!
The Team @
Action4Canada