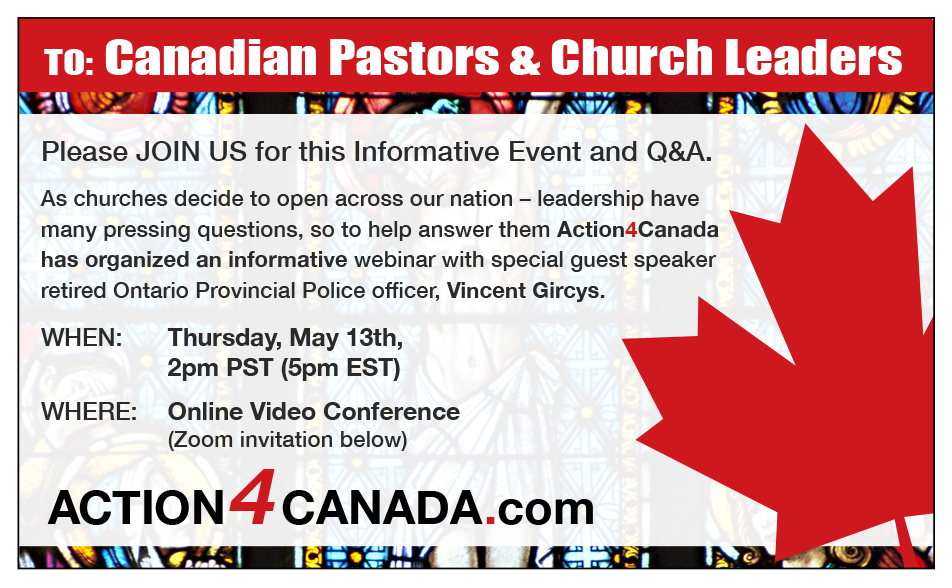 Dear Pastors and Church Leaders,
Reminder: Please join Action4Canada for another informative webinar with special guest speaker Vincent Gircys, retired OPP Officer, on Thursday, May 13, at 2pm PST (5pm EST).
As the government escalates their attack against the church it is vital, now more than ever, to understand your guaranteed constitutional rights and the law pertaining to clergy. Knowing how to deal with law enforcement is paramount. 
This webinar is intended to encourage and provide you with tangible resources needed to equip, prepare and educate staff and church leadership regarding their lawful position based on 176(1-3) of the Criminal Code and your guaranteed rights according to the Charter. There will as well be time set aside for Q&As.
Please also visit Action4Canada's Church resource page for No Trespass signage, printable pdf's on Charter Rights, filing complaints, etc. 
Access the Zoom Invite here.
Where God's Authority Starts and Man's Authority Ends
A Message from Pastor Ken and Bonnie Gilliard
https://action4canada.com/romans-13-wheres-gods-authority-starts-and-mans-authority-ends/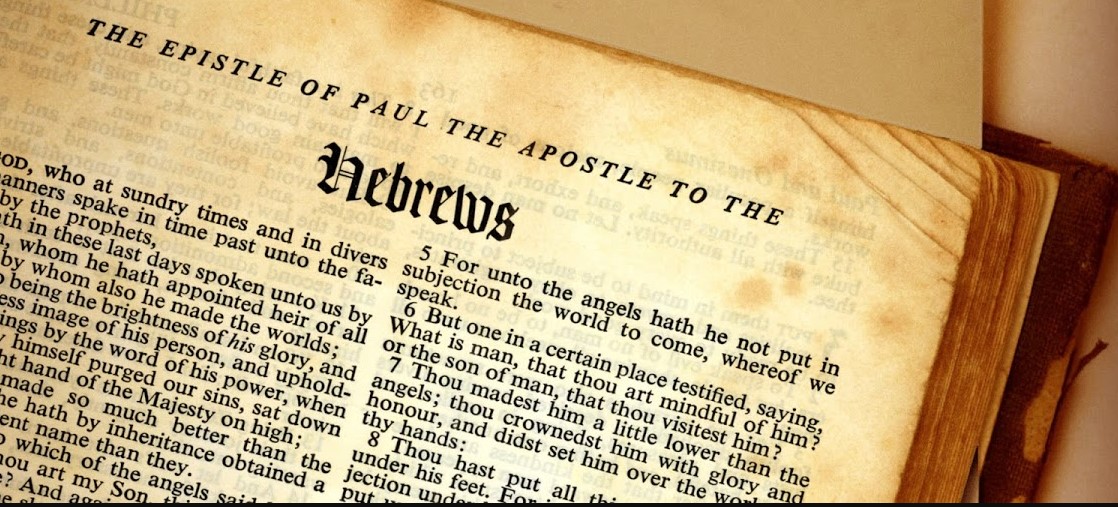 Scripture should be our source of wisdom and discernment when it comes to the role of a pastor in the church. God places much responsibility on the man called to lead and care for his people! There is a much higher standard of personal conduct when you are called to lead, guide, and feed souls.
Acts 20:28 Keep watch over yourself and all the flock of which the Holy Spirit has made you overseers, be shepherd of the church of God, which He bought with His own blood.
James 3:1 Not many of you should become teachers, my fellow believers, because you know that we who teach will be judged more strictly.
Action4Canada is here to offer support to churches who are ready to open. If you have any questions please do not hesitate to email us at [email protected] and one of our pastoral support team will be more than happy to assist you.
Please consider a donation as we are a not-for-profit and rely solely on the contributions of our donors to support the work we are doing.
God Bless,
The Pastoral Team
@ Action4Canada
Ron Rehwald – Pastoral Support Lead