Canadian Rights and Freedoms – Clergyman
Click PDF to access a printable copy of the churches guaranteed Rights and Freedoms &
Section  176 (1-3) of the Criminal Code, specifically protecting clergyman
Next... Sign and Send the 

Freedom and Rights Declaration

 advising Health Officers that the church will no longer comply with orders that are inconsistent, irrational, unlawful, and in violation of our "guaranteed" Constitutional rights. Please share with your congregation and request they sign and send the document as well.
Provincial Email Contact Lists:
Dealing with law enforcement: 
If the RCMP/Municipal Police are surveillancing, harassing, interfering with, or bullying clergyman and parishioners than a complaint should be filed.
File a complaint with the federal RCMP Commissioner of Complaints
File a complaint with the local detachment. Click the following link and input your postal code to find detachment.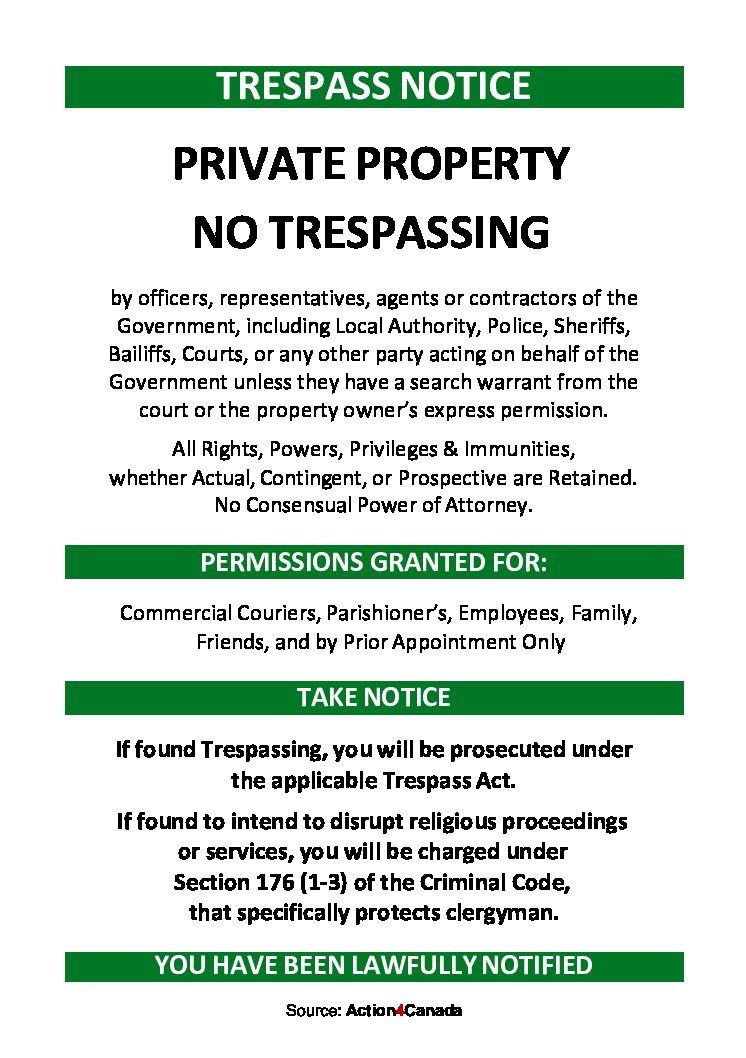 Disclaimer:  This information is not intended to be used as legal or health advise. We encourage you to do your own research.