Urgent Call to Action: Stop Medical Tyranny
Tanya Gaw, Action4Canada joins Laura Lynn to discuss this heartbreaking case, and advocate for this family.
UPDATE: Thank you to everyone for participating in this campaign. After being served the Notice of Liability and as a result of public opposition, the hospital quickly changed course and stopped the abuse of this family by giving them the freedom to leave and return without threat of not having access to their son.
BREAKING: Child Refused a Transfusion of Unvaccinated Blood
Medical care is being denied nationwide based on tyrannical political ideologies rather than medical scientific facts and evidence.
Luc Le Blanc, an 11-year-old boy with a rare genetic disorder, has been denied a blood transfusion using unvaccinated blood, at the IWK Children's Hospital in Halifax, Nova Scotia. This is despite his own mother's blood being a perfect match, as well as there being hundreds of unvaccinated volunteer donors who have stepped up for him.
Sammy Monaghan, a single mom, has been Luc's full-time caregiver, providing him with love and the best care possible. She has always made informed medical decisions for him and due to his already compromised body, chose to not have him vaccinated.
On August 16th, Luc was taken to IWK where it was discovered that his hemoglobin levels were dangerously low, requiring him to need a blood transfusion. Sammy agreed that her son needed the life-giving transfusion, but the health care providers could not guarantee that the blood would not be comprised by the experimental COVID-19 injection, since blood bank donors are not screened for the COVID-19 injections.
Sammy's concerns about her son receiving possibly "tainted blood" were ignored. The doctor refused to sign a waiver accepting responsibility for any potential harm caused, and instead coerced Sammy into signing a consent form for the transfusion, under threat of repercussions such as calling Child Services. At this point, Sammy felt she had no choice and signed the form "under duress".
"It goes against everything I believe in", said Sammy, "and feel like I just signed his death sentence".
In addition to this, due to irrational hospital policies, the staff isolated the family because they had not received the COVID-19 injection or had been tested. The hospital staff treated them rudely and inhumanely. Sammy was confined to Luc's room and was unable to leave under threat of not being permitted to return. She could not access food and had to squeeze on the edge of the bed with Luc to try and get some rest. The father was completely denied access to his son, unless Luc underwent an invasive and chemically harmful rapid antigen test, which would put him at even greater risk.
Precious Luc – 11 Years Old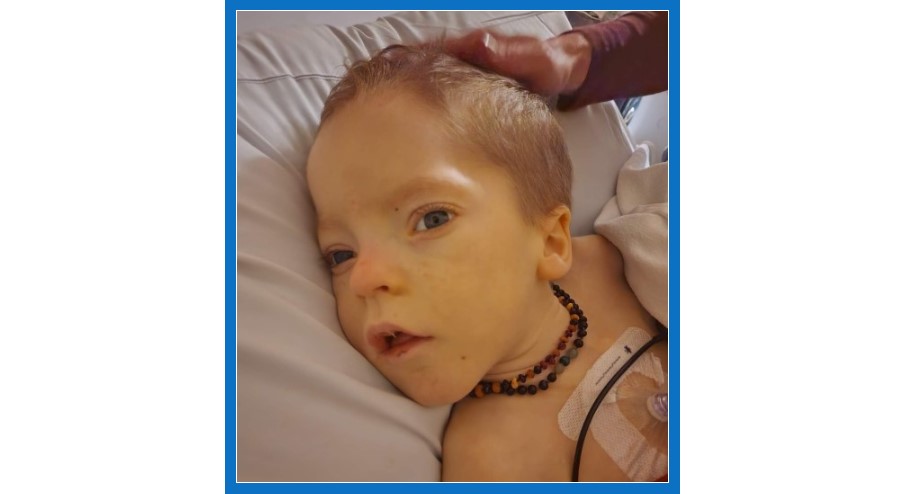 We are Having an Impact But Still Need Your Help!
Tanya provided Sammy with Action4Canada's Notices of Liability and other resources, and A4C is happy to report that under threat of the NOL the hospital finally allowed Luc's dad to enter and for Sammy to leave and return. In addition, shortly after, the CEO of the hospital went to Luc's room and asked how he could make their visit better. Sammy continues to serve other individuals at the IWK in the hope that she can also hold them accountable and compel them to make changes, not only for her son but for others in the same position.
Thank you to Dr. Dena Churchill, NB A4C Chapter Leaders, Ken and Bonnie, and NS Chapter Leaders, Dan and Melonie for supporting and working hard to support and defend this family. And a big thank you to our good friend Laura Lynn Tyler Thompson for her excellent and expedient reporting on this matter. 
Please Take ACTION!
The hospital, the doctor in charge Dr. S Moser, and the medical staff are committing assault with every drop of blood entering Luc's body. The hospital has further used extortion, intimidation and threats to force this family to comply, and they need to be held to account for these crimes.
Contact the following individuals and demand they cease and desist the medical tyranny and to respect the decisions of their patients, in accordance with the criminal code, the Constitution, the Charter of Rights and Freedoms, and Supreme Court rulings.
Dr Krista Jangaard
IWK Hospital Administrator President & CEO
Email: [email protected]
Phone: 902-470-6643
Dr. Shasta Moser
Email:  [email protected]
Phone: 902-470-8222
Barbara
Director of Public Relations
Phone: 902-424-5818
NS Premier Tim Houston
Email: [email protected]
Phone: 902-424-6600
NS Chief Medical Officer, Dr Robert Strang
Email: [email protected]
Phone: 902-424-5181
Also contact your local MP and MLA to bring attention to this matter.
Remember: Freedom of speech, thought, belief and the right to life, liberty and security of the person are guaranteed. We do not need to beg, barter or ask for them…they are ours for the taking.
Please consider becoming a monthly donor and help Action4Canada continue to bring solutions and hope to the nation!
God bless you and God bless Canada!
The Team @
Action4Canada