Artron: Corruption, The Known Dangers of Rapid Tests
Why is Artron being so secretive about what chemicals are in their rapid tests?
From a doc Ted sent out
III. Rapid Antigen Tests: Biohazard Exposure, Informed Consent, and Inappropriate Use
• Biohazard concerns: Rapid Antigen Tests (RATs) contain biohazard materials clearly stated on the product insert; this poses a risk to the user's health, most concerning of which is children. Rapid antigen tests contain sodium azide and/or Proclin-300 in the extraction buffer, as stated in an alert by Health Canada, titled "Rapid antigen test kits and potential to hazardous substances". The swabs, which are inserted into the nostrils contain ethylene oxide (carcinogenic), and commonly include an undisclosed bioluminescent 'glowing' ingredient. RATs MUST be properly disposed of in a biohazard container and transported to a hazardous waste facility.
• Inappropriate Use and Lack of Informed Consent: RATs are to be administered by a trained healthcare professional in a health care setting and/or clinic. These tests are not for use within the general public, explicitly stated on the product insert. Moreover, test kits administered within British Columbia do not fully disclose the entire list of chemical contents, bypassing informed consent practices.
https://rumble.com/vm0xnp-forced-vaccination-and-pcr-testing-are-illegal-in-canada.html
Mandated, forced, Rapid Antigen testing is illegal, poses a health hazard to humans and pets, and has a negative impact on the
environment.
Corruption: Investigative Reporter Exposing the Dangers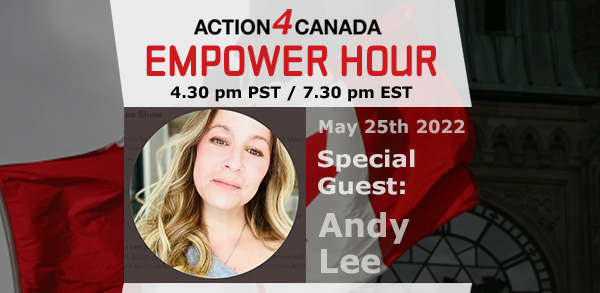 When: Wednesday, May 18th, 2022 4:45pm PST/7:45pm EST Register in Advance
This week Independent Investigative Reporter Andy Lee provides shocking details about the Rapid Antigen Tests that the government, Health Canada and the producers/distributors of the tests are neglecting to tell the public. 
Corruption: Health Canada

There is NO question about it, the Rapid Tests 100% contain toxic ingredients which are very harmful to children, adults, pets and the environment. The solution contains NaN3 (Sodium Azide) and the swabs contain EO (Ethelyn Oxide). These are toxic chemicals that should be handled wearing proper bio-hazard disposed of using proper bio-hazard containers. The Government of Canada lists Sodium Azide and Ethylene Oxide as toxic Substances.
Health Canada's website clearly warns:
Keep rapid antigen test kits and solutions out of the reach of children and pets.
Do not swallow the solutions, and avoid eye and skin contact.
many test kits include liquid solutions with chemical preservatives, such as Sodium Azide and Proclin Oxide that may be poisonous if swallowed or absorbed through the skin, particularly in children and pets. 
Yet, despite the known risks, they are sending children home from school with the kits and the solution is being poured down our drains into the water systems and the swabs are going, en masse, into our landfills.
According to the Canadian Environment Protection Act the household disposal of the Rapid Antigen Tests is in violation as it poses a risk to the health of Canadians and to the environment.
Don't accept for a moment that the government cares about Canadian's health or the environment. 

Former national president Jerry Dias, head of Canada's largest union, allegedly accepted $50,000 from a supplier of COVID-19 rapid test kits that he promoted to employers of Unifor members, several of whom purchased those test kits.
After an internal investigation, Unifor national secretary-treasurer Lana Payne said Dias stands charged with violating the code of ethics and democratic practices of the Unifor constitution. Is this why Dias refused to defend employees right to bodily autonomy? How many other union leaders have accepted bribes or enriched themselves through this?
Notice of Liability: Rapid Antigen Testing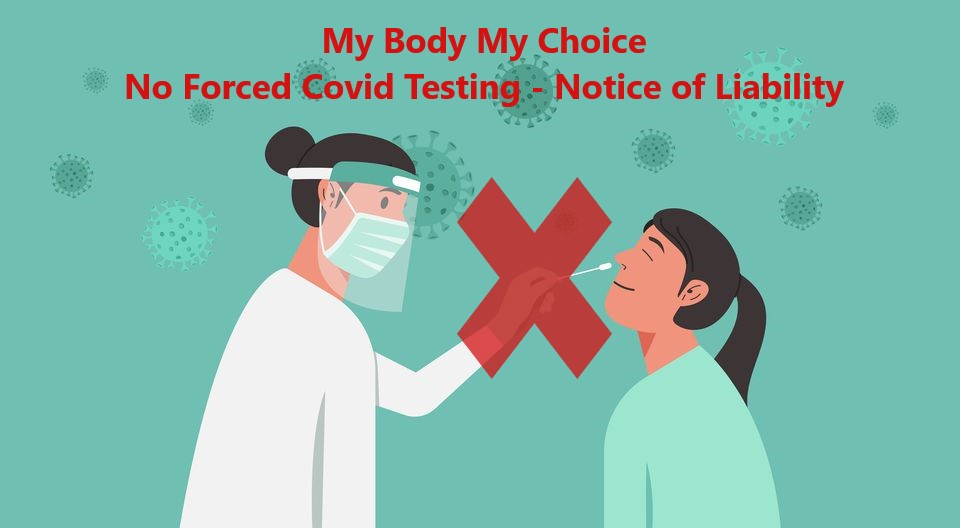 It is unlawful for anyone to force you to test and it is unlawful to threaten anyone with loss of their employment or services. Use Action4Canada's Rapid Antigen Notice of Liability and serve your employer, school or government facility today!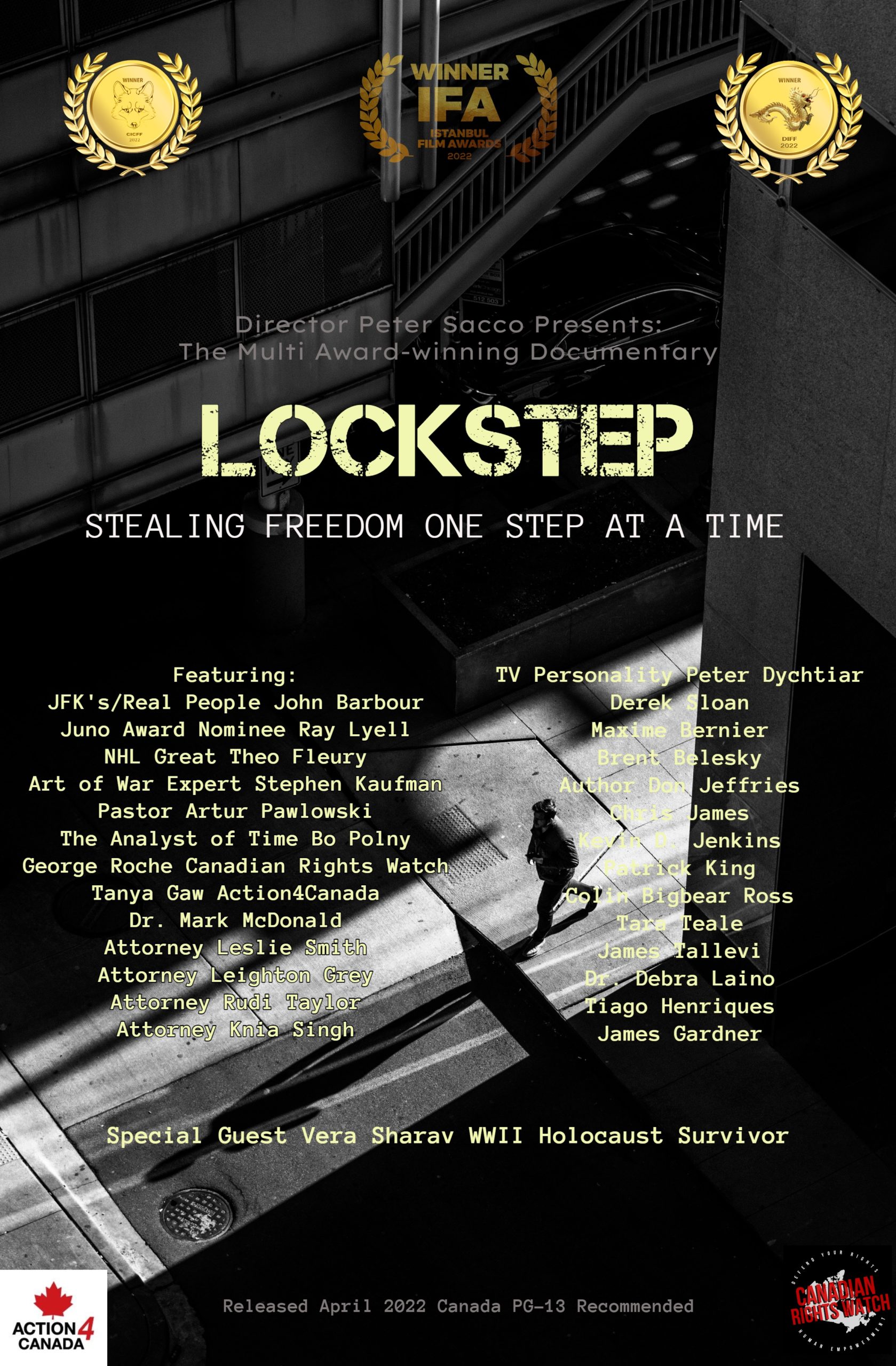 NOTICE: Action4Canada Meets via zoom every Tuesday @ 4:30pm PDT/7:30pm EDT to help further equip Canadians in defending their rights and freedoms as well as educate them on how to best utilize the Action4Canada resources. A4C also covers current events and taboo issues the government would prefer we didn't discuss. 
This week Ken Drysdale will be joining us. Ken is one of the authors of  the "Investigation Into Criminal Allegations Concerning Pandemic Response." This report contains indisputable evidence of the alleged crimes committed by our government and other bad actors. The intention of the authors is to submit this report to Law Enforcement to ensure that they undertake their sworn duty to investigate and pursue criminal charges as required by the laws and statues of Canada.There will be a time of Q&A.  Register in advance for this meeting. 
Call to Action: Provide a copy to your local police and request they investigate. Also, deliver a copy to every elected official in your district or riding.