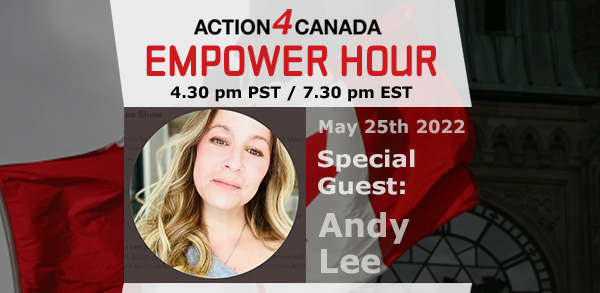 When: Wednesday, May 25th, 2022 4:45pm PST/7:45pm EST Register in Advance
This week, independent investigative reporter Andy Lee from The Real Andy Lee Show, provides us with shocking details about the Rapid Antigen Tests that the Federal Government, Health Canada and the producers/distributors of the tests are neglecting to tell the public.
See the A4C Weekly Email for more details on the harms of Rapid Tests and to have access to the Notices of Liability to protect you and your loved ones from any further testing.
There is NO question about it, the Rapid Antigen Tests (RATs) contain toxic ingredients that are very harmful to children, adults, pets and the environment. Health Canada's website clearly warns that the tests contain toxic chemicals and should be kept out of the reach of children and pets. The above video is evidence that a Canadian manufacturer, Artron, is attempting to avoid disclosing these ingredients. A call to Health Canada resulted in the same non-disclosure.
Unregistered Factory, Abused Employees
How do you feel about the Government distributing Rapid Tests that are being assembled in a warehouse with a fake 'store front,' unsanitary conditions and the workers saying that they are being mistreated?
How do you feel about the manufacturer, Artron, claiming that the tests are 'made in Canada' only to find out that there is evidence that the majority, if not all, of the product is coming from China?
How do you feel about Artron and Health Canada refusing to disclose a full list of ingredients contained in the tests being distributed?
Listen to the video above learn more and be sure to join Action4Canada with our special guest, Andy Lee, on the next Empower Hour. Register in Advance
Remember: Freedom of speech, thought, belief and the right to life, liberty and security of the person are guaranteed. We do not need to beg, barter or ask for them…they are ours for the taking.
Please consider becoming a monthly donor and help Action4Canada continue to bring solutions and hope to the nation!
God bless you and God bless Canada!
The Team @
Action4Canada