Police Corruption: How Many Citizens Will Die Before They Take Action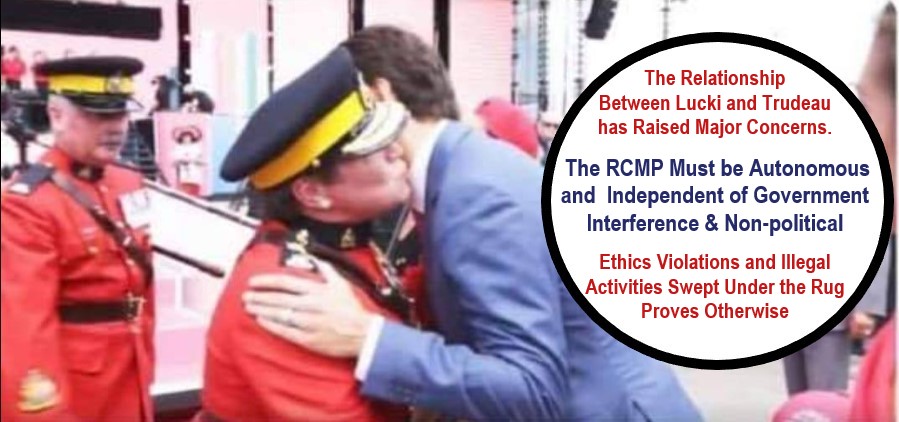 Prior to the COVID-19 scamdemic the liberals were pushing through legislation intended to incrementally strip Canadians of their rights with the ultimate goal of eventually ushering in a new system of government, Communism. COVID-19 was the final straw to control Canadians and crush democracy.
And they have effectively used the RCMP as their enforcers.
RCMP –  A Pattern of Cover-ups and Deceit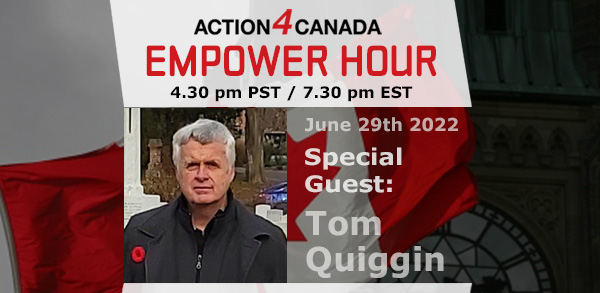 When: Wednesday, June 29, 2022 4:45pm PST/7:45pm EST Register in Advance
Tom Quiggin joins Tanya to discuss the growing concerns surrounding the RCMP's top brass aiding and abetting government corruption both at the provincial and federal levels.
As an example, it would be near impossible to deny that the RCMP have been acting as the political strong-arm of the Prime Minister's Office when enforcing the unlawful COVID-19 measures. There are also the numerous, and growing, alleged criminal and ethics violations such as SNC Lavalin (recording Jody Wilson-Raybould), the Aga Khan, Trudeau's Trip to India, WE Charity, funding terrorism, death of the Shermans, and currently, the Nova Scotia shooting.
Mr. Quiggin has an impressive resume proving that he is highly qualified to provide expert testimony in response to the government's manifestation of a COVID-19 crisis, perpetuated by Trudeau's false flag when he invoked the Emergencies Act in response to the truckers peaceful gathering in Ottawa in February 2022. Learn more about our guest and invite others to this Empower Hour.
The Line in the Sand is Being Drawn
Tom Quiggin and Danny Bulford provide credible information to counter the outright lies spouted by government officials, the police and a senator, when addressing the peaceful gathering in Ottawa in February. 
They also provide some encouraging news, informing us that many officers have reached their limit in complying with the unlawful dictates of their commanders and the government. 
Headline:

RCMP Commissioner Brenda Lucki tried to 'jeopardize' mass murder
investigation to advance Trudeau's gun control efforts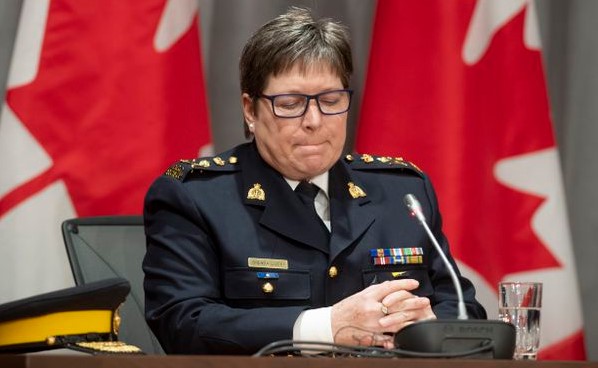 GLOBALIST AGENDA: Ban guns so that citizens cannot protect themselves against a tyrannical government.
RCMP Commissioner Brenda Lucki faces accusations that she interfered with the Nova Scotia Mounties' investigation into the province's April 2020 massacre, potentially at the request of then public safety minister Bill Blair and the Prime Minister's Office to grease the wheels for upcoming gun control legislation.
Fact: The Nova Scotia shooter did not have a gun license and every one of his guns was obtained illegally, but Trudeau wants to make out that law abiding gun owners, who go through rigorous background checks and daily screening, are the problem so he can disarm Canadians. Trudeau has never been one to let a "crisis go to waste" and using the death of Canadians for his own political gain is not beneath him. He isn't even adverse to creating a crisis either if it means he will achieve his ultimate goal to control the masses. Something to think about.  Read More.
BC RCMP Top Cops Fail to Uphold Their Oath to Serve and Protect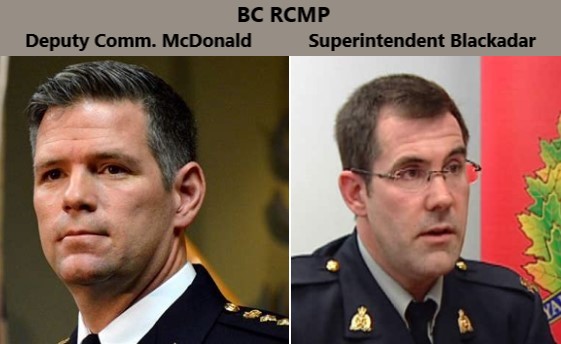 After two years of communicating with the BC RCMP Deputy Commissioner Dwayne McDonald and Superintendent Andrew Blackadar, it is evident that they are being delinquent in their duties to serve and protect the citizens of BC. 
The following report outlines the founder of Action4Canada, Tanya Gaw's persistent efforts to advise the BC RCMP that the provincial and federal government's responses to COVID-19 were unlawful, in violation of citizen's guaranteed and protected rights and a well executed attack designed to destroy our freedom and democracy. 
Tanya has consistently provided copious amounts of compelling evidence, including an affidavit and death certificates, and offered to arrange for doctors and nurses to give firsthand testimonies. Review the following report documenting the information that was provided and the timeline of events.
There should be no doubt that when justice is served, Deputy Commissioner Dwayne McDonald and Superintendent Andrew Blackadar will have much to answer for. 
Call to Action: Contact the Commissioner and Superintendent and request they do their job and commence an investigation and indict Premier John Horgan and Provincial Health Officer Bonnie Henry for being criminally negligent, causing harm including death.
The RCMP are Complicit with Crimes Against Humanity

You are not crazy. It's not in your head. The adverse reactions and deaths are very much real. The reports you are receiving from family members, co-workers and friends of people dying of blood clots, heart attack and cancer are due to the experimental injection. This is only the beginning and it is going to get worse. The evil cabal is now going after infants and toddlers.
The RCMP have been provided this information, they have been made fully aware, and yet they are ignoring it. They are complicit in the egregious crimes against humanity that are being committed en-masse against the citizens of Canada. 
It's Time to Clean House and Overhaul the RCMP!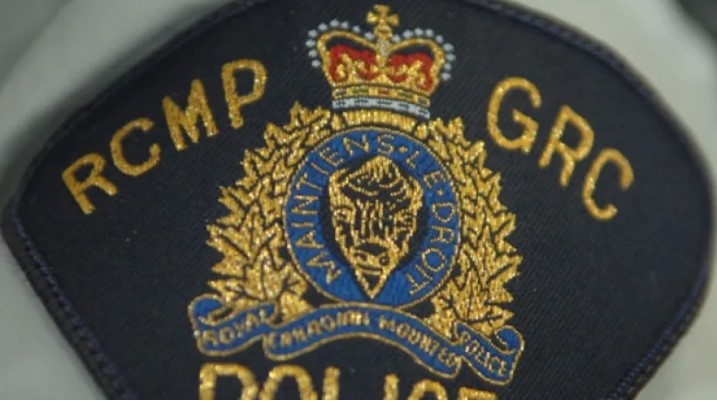 According to a CBC article the RCMP have a long history of corruption. The report covers a period from 1995 – 2005. The report was not completed until 2007 and was only released when there was a request made under the Access to Information Act in 2014. The article reported that a spokesman for the RCMP, Cpl. David Falls, said that the RCMP "has taken a number of actions to support and encourage ethical behaviour of its members."
Skip ahead to 2022 and although there are many good officers upholding their oath and working hard to serve and protect Canadians, under incredibly difficult circumstances, there is a serious issue with the top brass who are in violation of their oath and delinquent in their duties.
We are not looking to abolish or defund the police but we do need to clean house!
Action

4

Canada

: Committed to Giving Youth a Voice
Aiden educates us on the government's plan to harm Canadians using the "Ten Stages of Genocide." The government starts by dividing citizens and then advances through 'classification, symbolization, discrimination (denying human rights and freedoms), dehumanization, organization (using the police or military), polarization (using the media to turn people against a certain group, unjabbed), preparation, persecution, extermination and #10 – denial, the government denies any wrong-doing.
It is no surprise that our youth are suffering extreme anxiety and that the risk of suicide amongst this age group is at an all time high.
But Aiden provides a message of hope and boldly proclaims that we should not fear because we have God on our side! Aiden then appeals to Canadians saying that we must fight for our "God-given" human rights! Amen to that Aiden!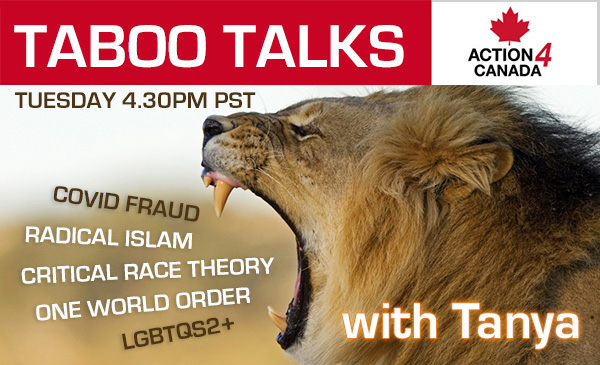 This Tuesday, Tanya will discuss the current action regarding the RCMP and open it up to a time of Q & A to discuss whatever questions you may have on any topic. Register in advance for this meeting.
Remember: Freedom of speech, thought, belief and the right to life, liberty and security of the person are guaranteed. We do not need to beg, barter or ask for them…they are ours for the taking.
Please consider becoming a monthly donor and help Action4Canada continue to bring solutions and hope to the nation!
God bless you and God bless Canada!
The Team @
Action4Canada