October 13, 2020,
Action4Canada is very pleased to announce that we have retained the services of Rocco Galati, a top constitutional lawyer, to take on the legal action against the BC and federal government.
In addition to running his own law firm, Mr. Galati recently launched the website for the Consitutional Rights Centre Inc, in existence since November, 2004, along with other social media platforms.
The Constitutional Rights Centre is established as a private corporation whose sole mission and aim(s) are the protection, defence, enforcement, and enhancement of constitutional rights, and the supremacy of the Constitution, and the Rule of Law, without government funding, interference, or influence whatsoever.
For helpful videos follow Rocco's Constitutional Rights Centre Click Here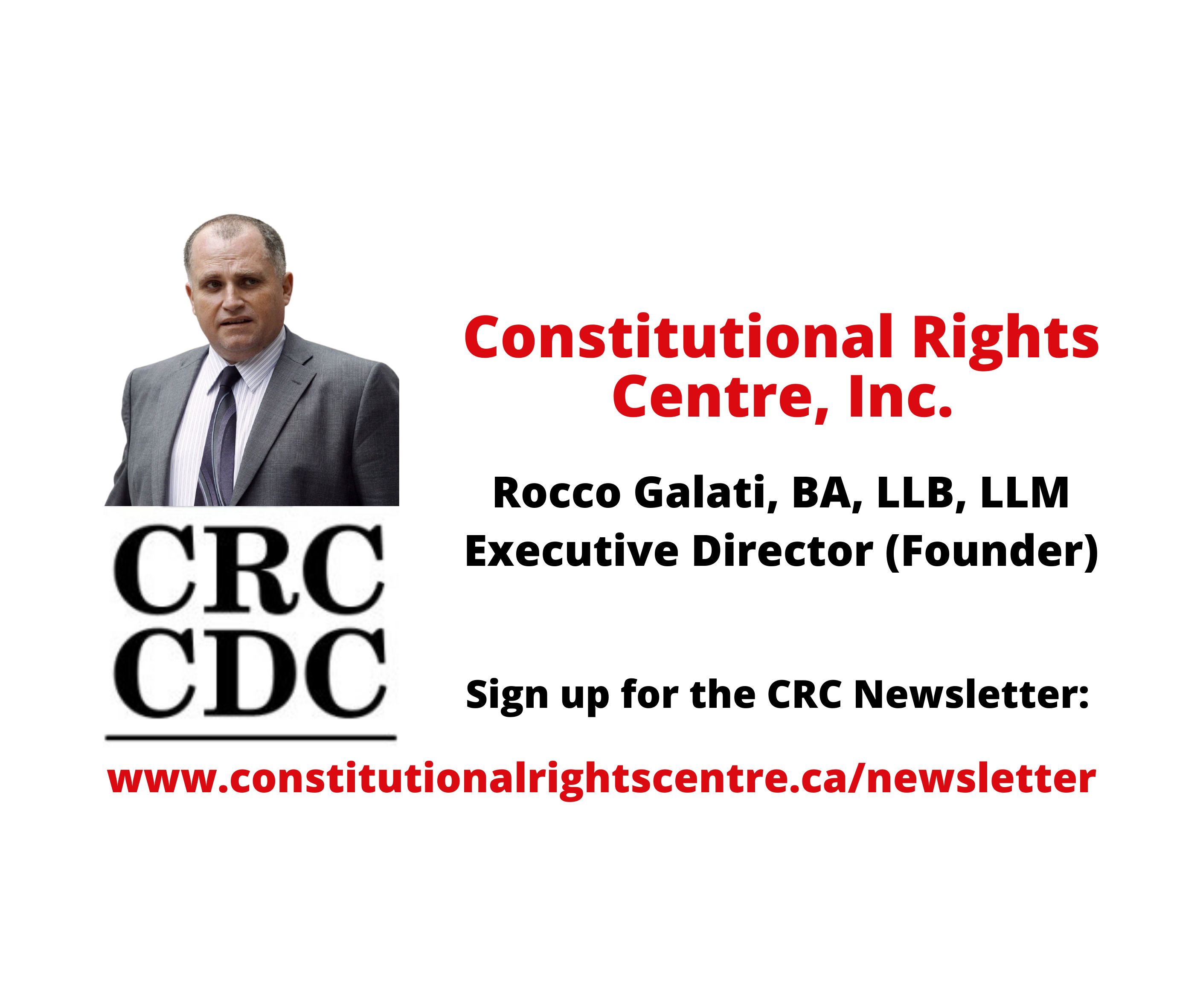 The CRC is committed to advocating for a truly independent, impartial, and accountable judiciary that reflects Canadian demography, values, and a fair and open appointment system. A judicial appointment system that complies with the process and substance of the equality and independence provisions of the Constitution.
The CRC is committed to assisting and procuring legal counsel, with respect to constitutional cases, where counsel and/or their client, lack the funds and/or expertise to mount, argue, or appeal a constitutional issue or case.
ALL RIGHTS RESERVED ACTION4CANADA INC.