Christine Perkins, Superintendent of Schools/Chief Executive Officer – School District 8 Kootney Lake, BC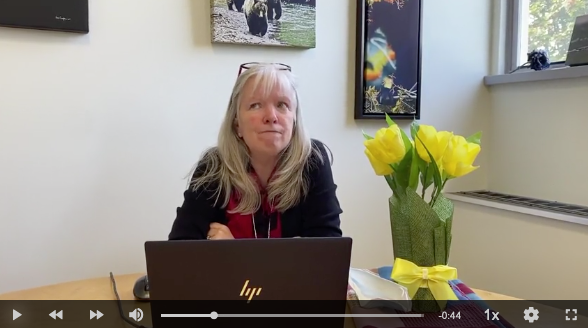 School Superintendent Christine Perkins made a public announcement on social media directed at students age 12- 17 advising them to make an appointment to get the experimental injection. Perkins goes on to inform the students that they do NOT need parental consent and to have their friends join them.
Supt. Perkins used her position of authority to influence students to submit to an "experimental" medical procedure that would normally be discussed with their parents and possibly a physician who may be more aware of the risks and benefits, of this, or any vaccine.
Action4Canada launched an email campaign requesting the public contact Ms. Perkins in opposition. Due to the backlash, both privately and publicly, Ms. Perkins was compelled to remove her video. The public outrage expressed clearly demonstrates how the power of the people can have an impact to shut down the systemic abuse of authority.
Keep the pressure on politicians and educators to keep their hands off our children. Sign and send the Notices of Liability for Elected Officials and School Officials! To note: Most schools are currently closed for summer so the NOL for educators will begin again in mid-August (unless you have a child in summer school) 
**The NOL's are working. In June, teachers in Ontario were being advised not to talk about "vaccines" in the classroom.
YouTube Comments: 
Amanda 
This is DISGUSTING! On so many levels this is not okay. Since when do we tell children not to include this parents on their medical choices? Since when do we lie to children, on so called "vaccines" being "approved" Gross. COERCION is NOT consent. Trickery is NOT consent
Joanna 
CALL TO ACTION ! PLEASE WRITE YOUR COMMENT on this link – Children's Health Defense calls on FDA to take the "[email protected]" off the market SUBMIT YOUR COMMENT Right now 24K + comments submitted (You can click on top on: Citizen Petition from Scientific Advisory Board on behalf of Children's Health Defense and it will take you to another page where you can find the petition) https://www.regulations.gov/commenton/FDA-2021-P-0460-0001
Sylvia 
SHAME ON YOU DR. CHRISTINE!!! Experimental gene therapy is playing with fire!!!
organicdarrin
Maybe you should warn the children about the life threatening heart inflammation they may experience after
drollroll. The ignorance and stupidity of this woman is beyond belief.
Annette 
IF THIS ISN'T ILLEGAL IT SHOULD BE. I THINK ANY PARENT WHO HAS A CHILD WHO OBEYS THIS ADVICE SHOULD LAY CHARGES AGAINST HER.
Shawn 
#crimesagainsthumanit­y You will be trialed
Amanda 
She announced in April that she would be resigning so this is her final hoorah, wonder what they paid her to poison our children's minds and bodies? I send a notice of liability to her as this is my school district
BeeeBeee Productions
Monster.
Jason 
Your a f**king psycho
Chris 
Save these videos to use at their trials. Nuremberg violations! Reiner Fulmecht has filed such charges. If I were them I would stop doubling down and start fessing up. We WONT tolerate this against our children
WHALEoilBEEF Hooked
Schools have become mental conditioning cult camps.
organicdarrin
Pfizer was sued 2.3 billion dollars for bribing doctors and falsifying data. Your video is being saved and shared around the world as child abuse and may be used against you in court one day.
Trumpzilla
Unbelievable…horrific advice and she is proud of it.
organicdarrin
This video will be saved. Permanently. It's being shared worldwide as a child abuse story.
G I
wow. this is very, very irresponsible.