Building an Army of Like-Minded Canadians
When: Wednesday, December 7, 2022 4:30pm PST/7:30pm EST Register in Advance. The zoom doors open at 4:30pm PST and the Empower Hour begins at 5pm PST/8pm EST.
Join us for another "Meet the Chapter Leaders" Empower Hour and learn of the exciting wins and success stories that are happening nationwide as a result of citizens coming together, implementing Action4Canada's effective strategies using A4C's extensive resources. Action4Canada is mobilizing citizens from sea to sea and building communities within communities of like-minded people. These communities are working together in a collaborative effort to overturn corrupt government policies and overreach.
A4C Chapter Leaders are such a valued part of our team as they sacrificially volunteer their time to battle on behalf of every Canadian. Please join us to honour all of their efforts in this inspiring and hope filled evening. Register in Advance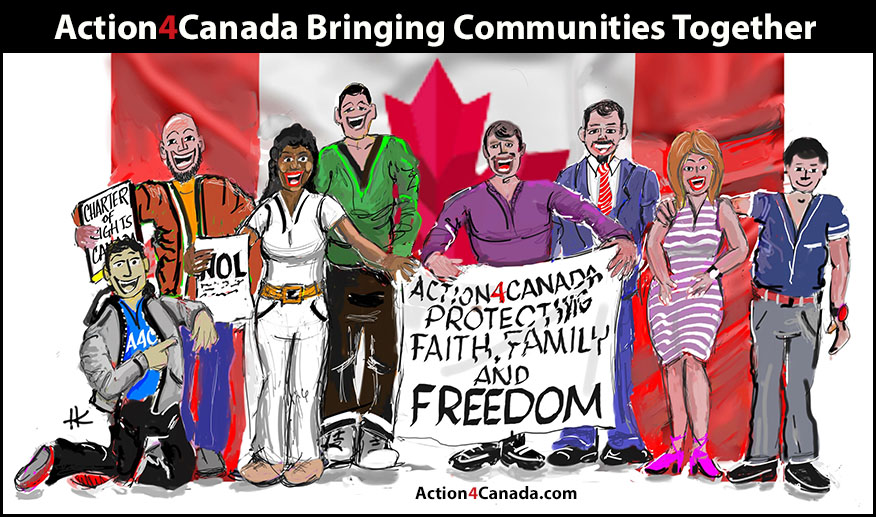 Join an A4C Chapter or apply to become a Chapter Leader today and be part of this history-making organization that has become one of the most powerful freedom groups in Canada. Our goal is to have a Chapter in every city and town across this nation! By participating, you will be so blessed and encouraged, knowing that you have done everything in your power to fight for the freedoms of future generations. There is strength in numbers!! 
In Case You Missed this Message: Thank you!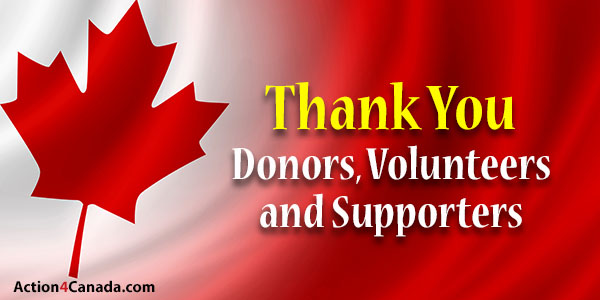 This is a heartfelt message of thanks to all of our financial donors, volunteers and supporters for helping make Action4Canada the force it is today. Because of you we are having a huge impact in pushing back against government tyranny and taking back ground that the enemy has stolen.
The following report highlights many of our successes with the intention of not only encouraging you but to also empower and embolden you to continue to partner with us in our fight to defend our freedoms and democracy! READ HERE
"mRNA is Transferring From the Vaccinated to the Unvaccinated."
Dr. McCullough
A recent Action4Canada Empower Hour interview with Dr. McCullough is going viral, receiving millions of views. Dr McCullough confirmed the fears and concerns of many citizens around the world, that those who were injected with the mRNA "vaccine" pose a risk to the unvaccinated. Watch the full interview HERE.
"There was a recent paper," said McCullough. "I just put it on my Substack if you want to review it — you go to the Courageous Discourse substack. And the first author is Helene Banoun, a former Inserm scientist. Inserm is a leading research unit in France. And Banoun has summarized this. This is disturbing. It looks like the messenger RNA is transferring from the vaccinated to the unvaccinated now."
Thank you to the Action4Canada team who are working tirelessly to bring truth to the nation and defend 'every' Canadian's rights and freedoms.
If you are in need of prayer please reach out to our Prayer Team @ [email protected] 
Remember: Freedom of speech, thought, belief and the right to life, liberty and security of the person are guaranteed. We do not need to beg, barter or ask for them…these are God-given inalienable rights and ours for the taking..
As Action4Canada continues to courageously defend Canadians rights and freedoms we ask that you would please consider courageously giving, either a one time donation or becoming a monthly donor.  Help Action4Canada continue to bring solutions and hope to the nation!
God bless you and God bless Canada!
The Team @
Action4Canada