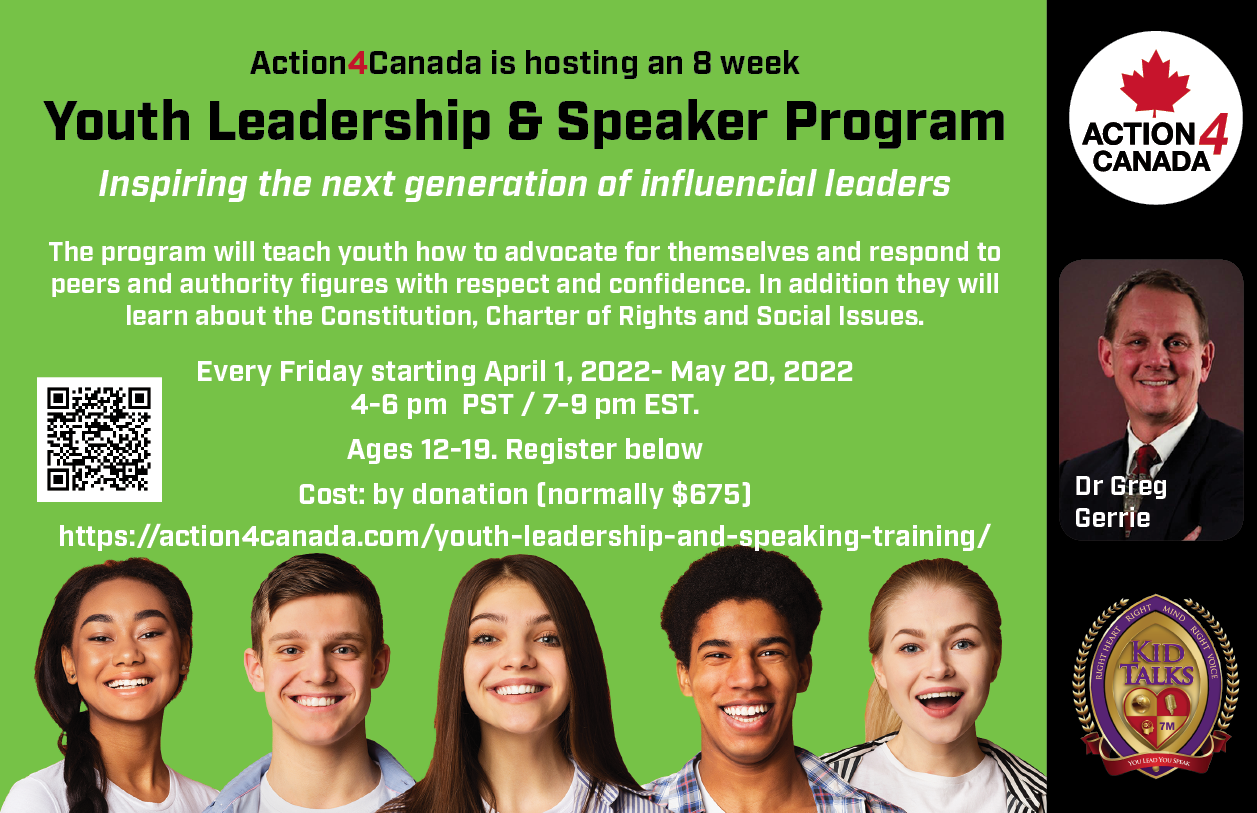 Action4Canada is honoured to have Dr. Greg Gerrie teach an 8 week leadership training program to help equip and empower our youth. Dr. Gerrie has a degree in economics and also degrees in Education and a doctorate in Theology. Dr. Gerrie loves to teach and is passionate about bringing The truth to people. When Dr. Gerrie is not teaching on Economics he is teaching leadership and public speaking to children ages 6 to 19. His motto is Right Heart – Right Mind – Right Voice – Right Action.
The key to the future of Canada is our youth and so we must make it a top priority to invest in them. Action4Canada is hosting this  8 week training course to empower youth and help them become strong future leaders.
Cost: By Donation (normally $675)
Register in Advance  (After registering, you will receive a confirmation email)
Remember: Freedom of speech, thought, belief and the right to life, liberty and security of the person are guaranteed. We do not need to beg, barter or ask for them…they are ours for the taking.
Please consider becoming a monthly donor and help Action4Canada continue to bring solutions and hope to the nation!
God bless you and God bless Canada!
The Team @
Action4Canada