April 2023 Registration

Registration Closed
The key to the future of Canada is our youth and so we must make it a top priority to invest in them. Action4Canada is hosting this five week training course to empower youth and help them become strong future leaders.
This Level 2 course will include persuasive strategies that youth can use in order to be influencers in the community they live in. These strategies will include impromptu speaking techniques and debates, using powerful tools such as problem-solution, pros and cons, cause and effect, compare and contrast, to name a few. It will also include various methods of providing feedback and how to be an effective listener.
At the end of each program the youth submit a speech. We are so pleased to share speeches from previous sessions with you HERE
By donation 
Date: April 21 – May 26 (excludes May 19)
Deadline for registration is April 20
Registration is a two step process.
First: register by filling out the registration form below. You will receive a confirmation email with the link to register for the zoom calls.
Second: register for the zoom calls. The link to register for the zoom calls is in the registration confirmation email. Check your SPAM folder.

April 2023 Registration
Registration closed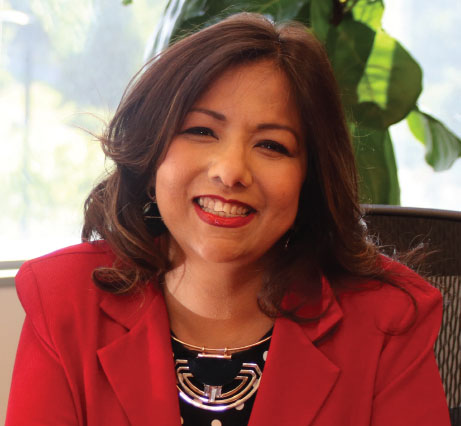 About Glynis D'souza
The Action4Canada Youth Leadership and Speaker Program will be taught by Glynis D'souza.
Glynis D'souza is the CEO of Glynis D'souza Personal Development. She is a Distinguished Toastmaster and has served in several leadership positions at Toastmasters International. She has conducted several Youth Leadership Programs for churches, schools, hospital volunteers and the air cadets, teaching them how to speak and lead effectively. She became a Certified Maxwell Leadership Team Speaker Trainer and Coach in February 2017 and obtained her Parenting and Family Guide Certification in June 2022. In October 2018 and 2022, she stood for public service as Public School Board Trustee in the municipal elections in Ontario.
Learn more about Glynis here.
Remember: Freedom of speech, thought, belief and the right to life, liberty and security of the person are guaranteed. We do not need to beg, barter or ask for them…they are ours for the taking.
Please consider becoming a monthly donor and help Action4Canada continue to bring solutions and hope to the nation!
God bless you and God bless Canada!
The Team @
Action4Canada