Volunteer Firefighter Mandates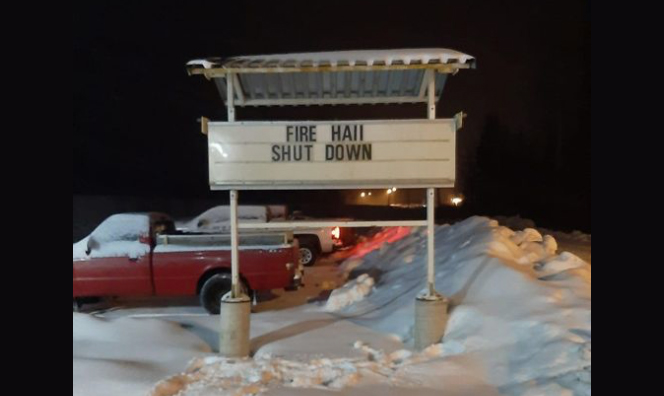 In rural BC, many communities heavily rely on the willingness of their community members to volunteer as fire fighters. They are a vital part of the safety and protection of both life and homes as they are often first on scene at vehicle accidents, medical emergencies and fires (both structure and wildfires).
On November 22 2021 the Cariboo Regional District (CRD) implemented a mandate for all employees, contractors and volunteers, to be fully vaccinated by January 17th 2022. This affected 14 firehalls in the Cariboo area including: 108 Mile VFD; 150 Mile VFD; Barlow Creek VFD; Bouchie Lake VFD; Deka Lake VFD; Forest Grove VFD; Interlakes VFD; Kersley VFD; Lac La Hache VFD; Lone Butte VFD; Miocene VFD; Ten Mile VFD; West Fraser VFD; and Wildwood VFD.
On January 13th a community campaign was started by the local A4C Chapter to co-ordinate people to serve the CRD board with NOLs and with news of this the CRD board voted 8-5 on January 14th to recommend the policy be deferred for up to two months.
On January 17th representatives from the community then served over 500 Notices of Liability to both staff and directors of the CRD and on January 19th a special  meeting was called with the CAO John MacLean and the CRD Directors to reconsider the following:
That the Board recommend that the CRD's mandatory vaccination workplace rule be deferred for up to 2 months to allow staff time to work with Volunteer Fire Departments to establish operational guidelines that may address the risk of infection to other volunteer fire department members as well as the public. 
It seems that the NOLs prompted this meeting as although the vote ended up being in favour of continuing with the mandate, this statement from Margo Wagner reveals that they were so concerned they had to seek legal advice:
"What I can tell you is the Board got a lot of additional information while we were in-camera from legal, and when we came out of in-camera the resolution that was made on Friday requesting that the CAO do a 60-day pause on the implementation of the vaccine mandate was rescinded. So it was rescinded and defeated." CRD Chair Margo Wagner
On Jan 20th the CRD claimed in a statement to the William's Lake Tribune that 90% of firefighters had complied. Yet in their own press release put out on January 27th 2022 the actual numbers revealed that only 76.2% had complied meaning a loss of 23.8% of available fire fighters across the region.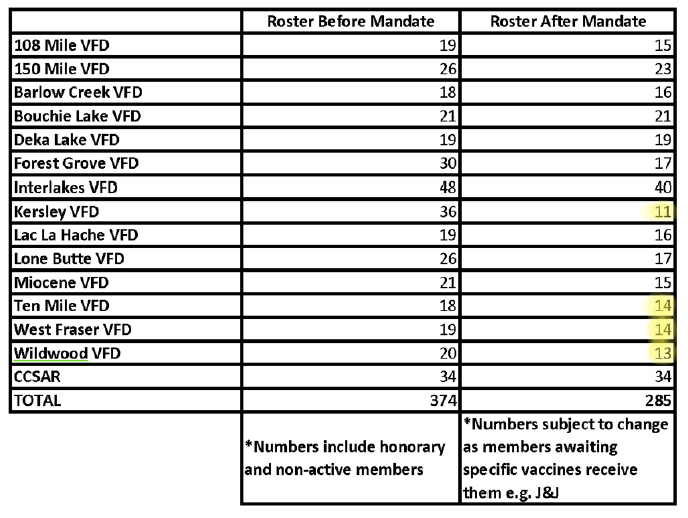 In this same press release the CRD stated that "CRD Emergency Response Continues at Normal Level". However this is far from the truth as they included both honorary and non-active members, as well as partially trained volunteers in their numbers, none of whom can respond to calls.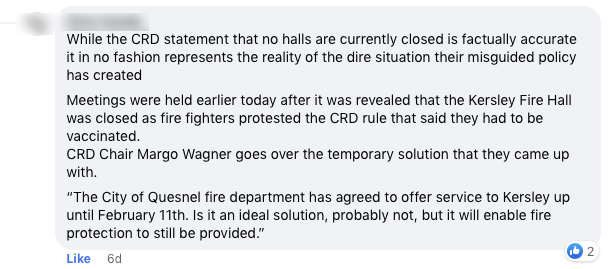 CRD admitted that insurance companies require at least 15 active members yet there are now four fire halls with less than 15 even when you include those inactive members. CRD countered that by saying there is generally some leeway and often time afforded to get those levels back up. However, one firehall, Kersley has closed and a second has stated that they can only offer limited services. When question on that after insisting that all fire halls were fully operational, their response was "You will have to address your question to the organization who put out that statement".
Over 500 Notices of Liability were served to the CRD staff and Directors including:
John MacLean – Chief Administrative Officer
Margo Wagner – Chair 
J. Massier – Vice-Chair 
M. Sjostrom – Director 
S. Forseth – Director 
M. LeBourdais – Director 
Al Richmond – Director 
J. Glassford – Director 
G. Kirby – Director 
I. Bonnell – Director 
L-A Roodenburg – Alternate Director 
Maureen Pinkney – Alternate Director 
B. Bachmeier – Director 
A. Delainey – Director 
C. Mernett – Director 
Willow Macdonald – Director 
B. Simpson – Director 
Mitch Campsall – Director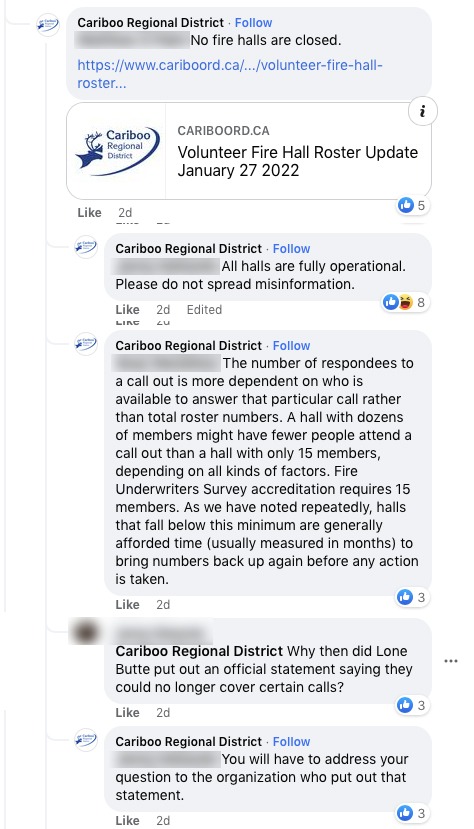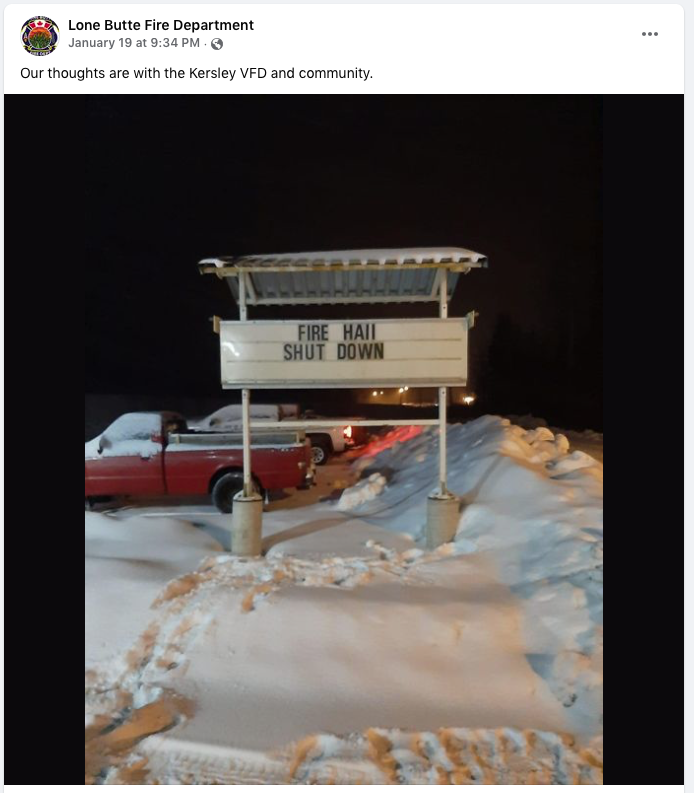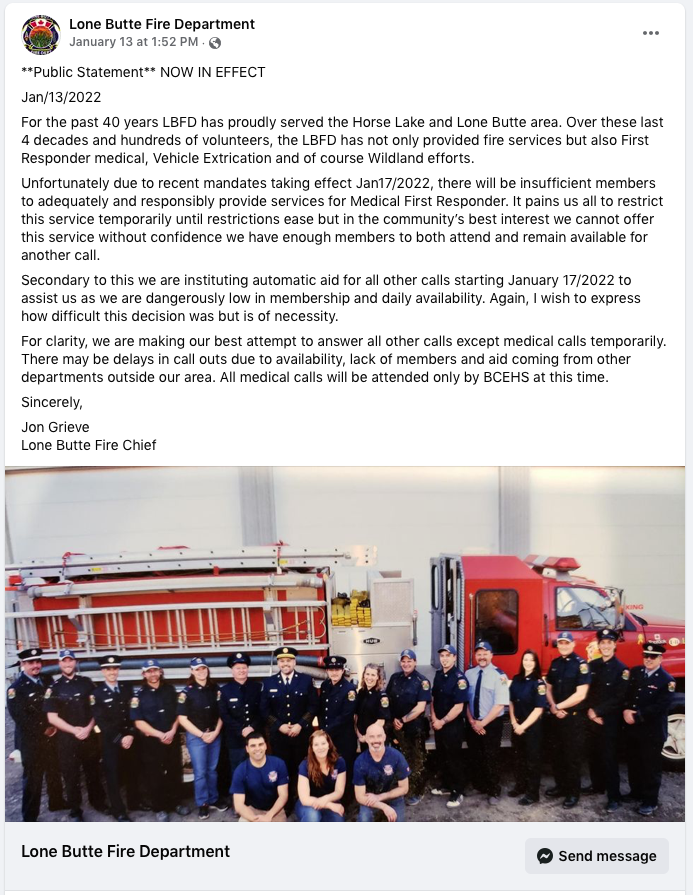 Freedom of speech, thought, belief and the right to life, liberty and security of the person are guaranteed. We do not need to beg, barter or ask for them…they are ours for the taking.
Please consider becoming a monthly donor and help Action4Canada continue to bring solutions and hope to the nation!
God bless you and God bless Canada!
The Team @
Action4Canada