COVID-19 Vaccine
Is it a vaccine or an experimental biological gene therapy immune modulatory injection?
There are safe and effective treatments to treat the so-called Covid-19 virus, which were discovered early on, and yet the Canadian government has, and continues to, prohibit their use. Namely Vitamin D (preventative), Hydroxychloroquine (HCQ) and Ivermectin. Scroll down for more info.
Why is the Canadian government continuing to deny access to a drug that reduces hospitalizaton by 84% for patients treated with Hydroxychloroquine?
The American Journal of Medicine Now Recommends HCQ for COVID19
Dr Cole discusses the use of Ivermectin, which has been proven in many studies to be a very safe,
effective and cheap treatment for the virus
Vaccine Emergency Use Authorization
The vaccines are NOT fully approved – they are all only permitted under the Emergency Use Authorization (EUA), which means they can ONLY be given whilst we are under Emergency Orders. Once those Emergency Orders are lifted then the vaccines can no longer be given as they have not been tested thoroughly enough to enable them to meet the normal vaccine standards required for full approval.
Click on the links below to see the Fact Sheets for each of the vaccines where the manufacturers themselves repeatedly stress the EUA. These should be read by everyone prior to receiving a vaccine:
What First Responders and Frontline Workers Need to Know About the Covid-19 Vaccine Urgent

Read Here
Reuters reported that the workers experienced issues relating to blood clots and other vascular issues. "They have very unusual symptoms: bleeding, blood clots and a low count of blood platelets," Madsen said. "They are quite sick … We take this very seriously."
"Denmark had already stopped the company's shots forgoing into arms, and health authorities in Iceland followed suit this past week. Austrian authorities had previously stopped using one batch of the vaccines over concerns with the shot, as had authorities in Italy."
IMPORTANT HEADLINE VICTORIES
January 18, 2021 – Facing lawsuits, the Massachusetts Department of Public Health withdrew the mandate that would have required all students under age 30 attending Massachusetts schools to get a flu vaccine by Feb. 28.
March 16, 2021 – 47 countries including all EU Member States are contracting parties to the CoE and the EurOpean Convention on Human Rights (ECHR). This is excellent news for people concerned about mandatory or coerced vaccination or discrimination on vaccination status.
March 16, 2021 – More than 20 countries have either suspended or said they will delay Oxford-AstraZeneca vaccinations based on reports of deaths or injuries — in most cases related to blood clots — in healthy people who received the vaccine.
March 27, 2021 – Head of Pfizer Research: Covid Vaccine is Female Sterilization
March 27, 2021 – Number of women to lose their unborn child after having the Covid Vaccine increases by 366% in just six weeks
March 16, 2021 – Italy Seize 400,000 Astrazeneca Vaccines/Manslaughter case, Moderna/Pfizer Produce Same Side Effect
March 11, 2021 – The Biggest COVID-19 Vaccine Skeptics? Front-Line Health Care Workers
February 11, 2021 – Using Herd Immunity Myth to Justify COVID Vaccines for Kids Is Deceptive — and Dangerous
February 10, 2021 Dozens of people develop rare blood disorder after taking coronavirus vaccines – reports
January 29, 2021 329 Deaths + 9,516 Other Injuries Reported Following COVID Vaccine, Latest CDC Data Show
January 26, 2021 – Merck Scraps COVID Vaccines; Says It's More Effective To Get The Virus And Recover.
January 25, 2021 There are many people suffering around the world from serious side-effects from the vaccines
January 24, 2021 53 Dead in Gibraltar in 10 Days After Experimental Pfizer mRNA COVID Injections Started
January 24, 2021 Anthony Fauci Joins the Long List of People Incapacitated by Coronavirus Vaccine
January 18, 2021 China Health Experts Call for Suspension of COVID Vaccines as Norway Investigates 33 Deaths, Germany Probes 10 Deaths
January 16, 2021 55 People Have Died in US After Receiving COVID-19 Vaccines: Reporting System
January 16, 2021 23 elderly in Norway die after getting Pfizer-BioNTech COVID-19 vaccine
January 13, 2021 75-year-old Israeli woman found lifeless hours after second dose of Covid-19 vaccine
December 21, 2020 13 people died during Moderna's COVID vaccine trial
COVID poses no significant risk to children. Yet the push is on to mandate COVID vaccines for all children, with little or no consideration for the health risks of the experimental vaccines.
99.997% of young people ages 0-19 survive COVID-19 (with most experiencing either mild symptoms or no symptoms at all). But that does not seem to matter. Nor does a January 2021 study, which confirmed that it is only in a minuscule subset of children — mostly kids with serious underlying medical conditions — that the illness occasionally takes a turn for the worse.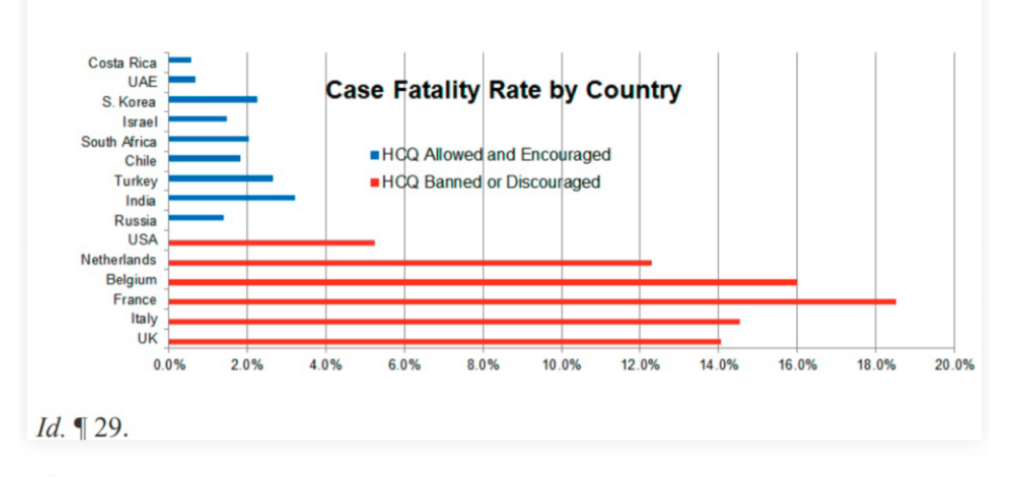 Interview with Dr. David Martin, Lawyer Robert F. Kennedy Jr., Rocco Galati, And Physical Dr. Judy Mickovits
Share Here
January 21, 2021
Excellent Presentation by Ted Kuntz
Corona Virus Vaccine – Is it Safe and Effective?
Please educate yourself…"Informed Consent" is critical!
Share Here
January 28, 2021
The vaccine is experimental
Dr. Simone Gold, MD is an Emergency Medicine Specialist in Los Angeles, CA and has over 32 years of experience in the medical field. There are many treatments available that do not rely on a COVID vaccine. Yet Government bureaucrat agencies are withholding these life-saving treatments? Why?
A physician in the Netherlands is bringing a lawsuit against the government calling this a Crime Against Humanity.
January 18, 2021
Ask the Experts (Covid-19 Vaccines) A montage of powerful video clips of top scientists and medical people cautioning about the risks of Covid-19 vaccines now being rolled out. The vaccines are inadequately tested with limited short term data and cannot rule out long term negative health effects. There is no evidence the vaccines can prevent transmission of the virus. This is essentially a mass experiment on the people of the world. VCC has uploaded this heavily censored video on the VCC Bitchute and Brighteon channels.  Please share this video widely. 
PA Medical Freedom Press Conference 10/20/20 – opposing Covid vaccine mandates and medical care discrimination.
FDA skips animal trials as well as phase 1 and phase 2 human trials.
Unprecedented and "unbelievable."
21% of people are having serious adverse affects from this vaccine.
ALL RIGHTS RESERVED ACTION4CANADA INC.