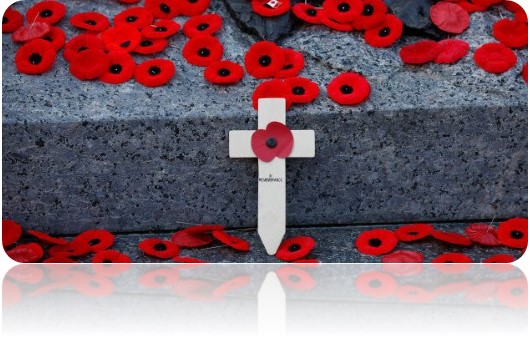 A NATION OF FREEDOM FROM
 THE COURAGE OF HEROES
On this Remembrance Day, we honour our fallen
heroes for their service, their commitment, and their
courage.  And their extraordinary sacrifices.
 They fought tyranny and oppression, stopped
dictators and despots, eased suffering, and despair. 
And left us an enduring and cherished gift: 
FREEDOM
As we remember all who gave their lives in the
noble pursuit of liberty, the eternal light of our
nation's gratitude shines on.
 On Remembrance Day 2020 honour those who courageously and sacrificially
gave their life for your Freedom,
by attending a Memorial Celebration.

Staying home and staying safe was not an option for them. It's the least we can do.

"Lest We Forget"