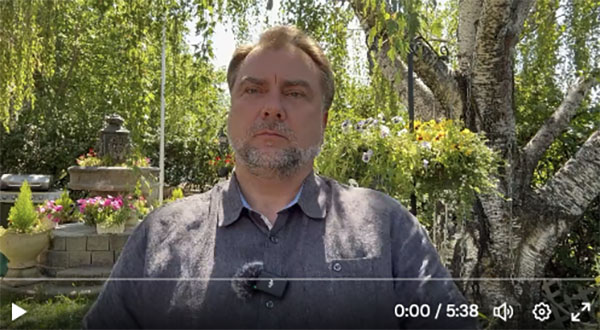 Please be advised that Pastor Artur's court date has been postponed until September 18th 2023. For those with access to Twitter, you can see Pastor Artur explaining what happened in the video above.
UPDATE: Attend the Sentencing Hearing at 9:30am on September 18, 2023 @ Court of King's Bench, 320 4 St. S, Lethbridge, AB.
The church service on the steps of the courthouse starts at 8:30am. 
It is believed that the postponement may have something to do with the recent decision by the Court of King's Bench Alberta to strike down all Alberta COVID-19 public health orders issued by Dr Deena Hinshaw, Chief Medical Officer of Health, as being ultra vires (illegal).
Read more about the details surrounding Pastor Artur's case wherein he is facing the potential conviction of up to 10 years in prison on the trumped up charge of allegedly "inciting mischief."
If you are in need of prayer please reach out to our Prayer Team @ [email protected] 
Remember: Freedom of speech, thought, belief and the right to life, liberty and security of the person are guaranteed. We do not need to beg, barter or ask for them…they are ours for the taking.
As Action4Canada continues to courageously defend Canadians rights and freedoms we ask that you would please consider courageously giving, either a one time donation or becoming a monthly donor.  Help Action4Canada continue to bring solutions and hope to the nation!
God bless you and God bless Canada!
The Team @
Action4Canada