Dear Friends,
Health Officers right across Canada are coming for your children. They have publically announced over the last week that you no longer have any role to play in your children's health decisions!
Canadian Youth Who Want the CV-19 Vaccine Do Not Need Parental Consent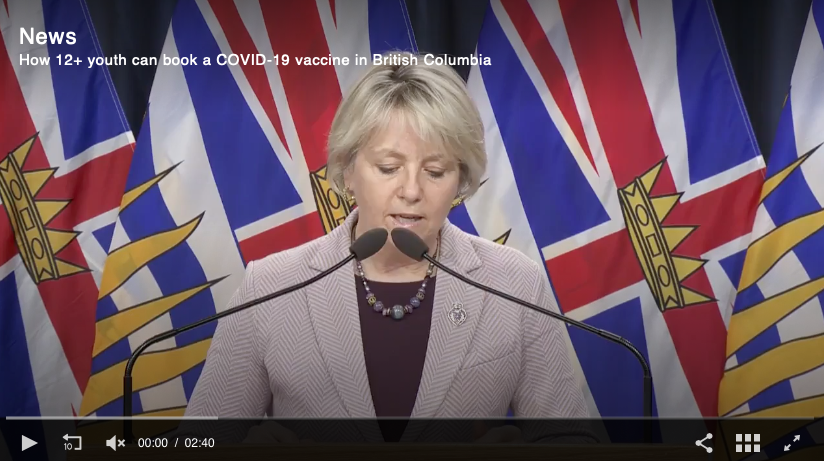 Bonnie Henry explains how the 310,000 BC youth aged 12-17 can now register and recieve the CV-19 "vaccine" without the need for their parent's consent and this was repeated in lockstep in other provinces including Nova Scotia and Ontario.
Formal Notice of Liability and Non-Consent
In response Action4Canada has produced the following video and Formal Notice of Liability and "Covid Mandate" Non-Consent Exemption for Students Including, but not Limited to Masks, Sanitizers, Social Distancing, and "Vaccination" that can be used by all parents Canada-wide. 
Please share this with everyone you know, then sign and send to every person involved in your child's education. By doing this you not only ensure that they respect you and your child's choices but also that they become fully aware of their personally accountability for any harm caused by their participation in this COVID culture.
Canadian Doctors Speak Out 
More Vaccine Coercion
If that wasn't reason enough for you to take action, how about hearing that the government is also bribing children with free ice-cream in exchange for them consenting to the vaccine, or tricking older students into consenting by offering them a chance to win full tuition at Lethbridge University in AB if they do!
Vaccine Injuries

For those who know people that have already taken the shots, please ensure they report even the slightest reaction that they have as the COVID-19 vaccines available for emergency use in Canada are still in the experimental stage. For those who elect to participate in the human trials, it is critical that all adverse events or injuries are reported so that the manufacturers and public may be aware of the risk of vaccine injuries. This page by Vaccine Choice Canada helps navigate the reporting process. Read more.
Please consider donating to Action4Canada as we are a not-for-profit and rely solely on the contributions of our donors to support the work we are doing.
Thank you,
The Team
@ Action4Canada