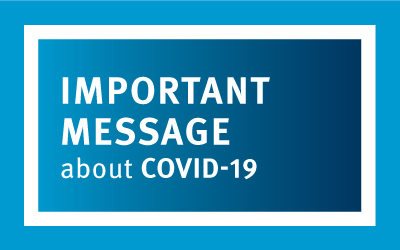 Open letter to Bonnie Henry, Adrian Dix and John Horgan from Health Professionals.
We are a group of extremely concerned health professionals in the Okanagan Valley, B.C. We have some critical questions regarding COVID-19, specifically about the current reporting of case numbers, statistics, and testing, and the restrictions imposed by your health orders. While discussion of adjunctive and alternative safe and effective treatments is being stifled, the
policies of mandatory experimental vaccines and vaccine passports are being forced upon our province, our country, and many other countries worldwide.
Addressing Dr. Henry, Mr. Dix and Mr. Horgan: We—as healthcare practitioners and citizens—expect and deserve answers that address these concerns directly. Proclaiming that vaccine therapies are "safe and effective" is misleading and sloganistic. The reports of vaccine injuries are increasing every day, yet are being ignored. We are witnessing an increase in Covid illness occurring in fully vaccinated individuals and, irrationally, that is being followed by a promise of mandated boosters.  The lack of answers and the vague information being provided over the past 18+ months do not instill confidence in British Columbians.
This lack of transparency has resulted in unprecedented divisiveness amongst citizens, families and friends. There are individuals who are angry that some concerned citizens are not complying and are comparing our current circumstances to the Holocaust. While this may seem extreme, the Holocaust also began with the small removal of freedoms, just as we are seeing today. This historical atrocity started out as a slow and seemingly innocent removal of rights by the government, but quickly morphed into media control, divisiveness between groups of people, and limitations to what one select section of society could do. In this way, the ordinary citizen easily became an enemy of the state. Today a one-sided, politically-driven narrative, which is being fuelled by politicians and the media, is causing a similar divisiveness. When only one side of the story is made available to the public, it is easy to understand how individuals can become disgruntled toward other citizens who are fighting to maintain their freedom and bodily autonomy. A political agenda is clearly being pushed here, and the refusal to address questions and concerns of healthcare practitioners and citizens of B.C. speaks volumes. We hope all of B.C. and Canada will carefully consider the information included in this document and join us in demanding clear, direct and truthful answers.
You must recognize and acknowledge the problems our country faces with our media and with our supposed leaders. We are on a dangerous trajectory and we must STOP —NOW! The media's control of information and the censorship of knowledgeable and experienced physicians, scientists, and lawyers are preventing access to the two sides of the story. The introduction of "Fact checkers"—who are wholly owned by Big Tech, Big Pharma, and Big Media — being paid to censor anyone who does not support the government narrative. The tools of intimidation, coercion, and bribery are being used to divide our society, and all of this is happening right in front of us. Obviously, this type of behaviour is not a reflection of good people with good ideas; to the contrary, it is criminal activity.
Groups of doctors are forming international networks to investigate public health measures and to raise questions and concerns.
We call on all Canadians to join the rapidly growing movement of ordinary citizens who are standing up against tyranny and violation of our human rights and freedoms! Read Full Statement Here