Parliamentary Press Conference
Independent MP Derek Sloan held a virtual news conference on Parliament Hill to raise concerns about the censorship of doctors and scientists, as well as medical information related to COVID treatments and vaccines. The Ontario MP has been critical of lockdowns that have been in place due to the COVID-19 pandemic, and also sponsored a petition questioning the safety of COVID-19 vaccines. He was joined by a trio of doctors and scientists.
Derek further states, "There's been enough use of the term "conspiracy theory" to describe truths that the purveyors of a locked down Canada find inconvenient. The only real conspiracy theory I've heard in the past 15 months is that if we all "follow the rules" and "get the jabs", everything will "get back to normal" soon. There's nothing normal about that. It's time to tear down the lies!"
Sign up for Derek's emails today and stay informed! Subscribe
Interview with Dr Byram Bridle

Dr. Byram Bridle, a pro-vaccine Associate Professor on Viral Immunology at the University of Guelph, gives a terrifying warning of the harms of the experimental treatments in a new peer reviewed scientifically published research study on COVID-19 shots.
US Senate Unanimous Decision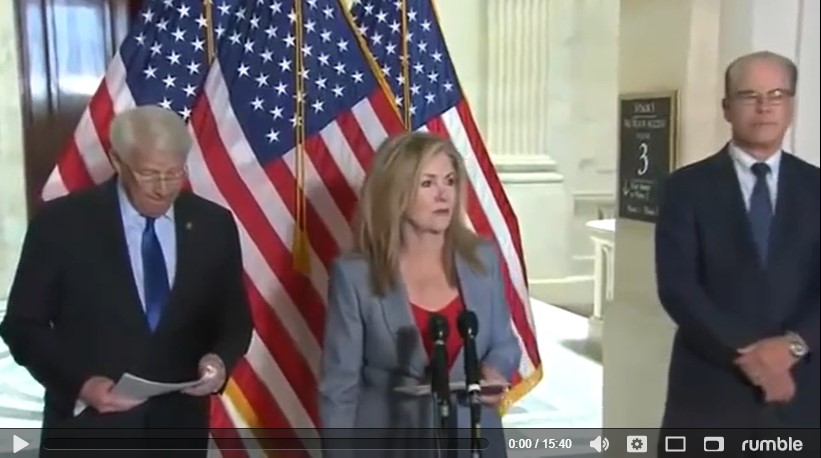 In an unprecedented unanimous vote the United States Senate announced that the Corona Narrative is a lie, Big Pharma and the WHO will be held to account, the media is covering up the truth, and hydroxychloroquine and Ivermectin are life-saving treatments that would have saved tens of thousands of lives. 
Ivermectin/Hydroxychloroquine

There are safe and effective treatments to treat the so-called Covid-19 virus, which were discovered early on, and yet the Canadian government has, and continues to, prohibit their use. Namely Vitamin D and Zinc (preventative), Hydroxychloroquine (HCQ) and Ivermectin. Read more.