Is your job at risk due to the COVID Experimental Injection?
Dear Friends,
Join Action4Canada on Wednesday July 21st with special guest Randall Burgess. We will discuss Canadian's guaranteed right to bodily autonomy and the limits of employers when attempting to force the jab.
When: Jul 21, 2021 05:30pm PST/8:30pm EST
Register in advance for this meeting. After registering, you will receive a confirmation email.
Randall was employed at Bissett Fasteners and enjoying three years of successful employment when they decided to mandate 100% employee vaccination. Randall could not possibly comply with this mandate and reached out to Action4Canada for help.  Before Randall could take any reasonable action to protect his job he discovered Bissett had already decided to terminate him. However, not before Randall was able to serve his employer with the Notice of Liability. 
In contrast in the Maritimes, a group of employees were forewarned that their employer was about to mandate vaccines, and so they quickly came together and served their employer the Notice of Liability. As a result the employer reversed their decision. Fantastic success!
We hope you can join us for an insightful conversation on how to be pro-active in protecting yourself against an employer violating your rights.
According to top constitutional lawyer, Rocco Galati: "both government and private businesses cannot impose mandatory vaccinations…mandatory vaccination in all employment contexts would be unconstitutional and/or illegal and unenforceable".
Spain's high court rules coronavirus lockdown was "unconstitutional
and violated citizen's fundamental rights"‌

"The first of these points is the one that regulated the confinement, and therefore restricted the ability of citizens to move in terms that the Constitutional Court has considered contrary to the Magna Carta itself."
The restrictions were described as the "worst violation of Spanish citizen's rights and liberties throughout our history". Read More 
Dire Warning from Dr Charles Hoffe
The Number of Deaths Continue to Rise Exponentially
This is Not a Vaccine, it is an Experimental Gene Therapy

Thousands Protest Against Vaccinations and COVID Passes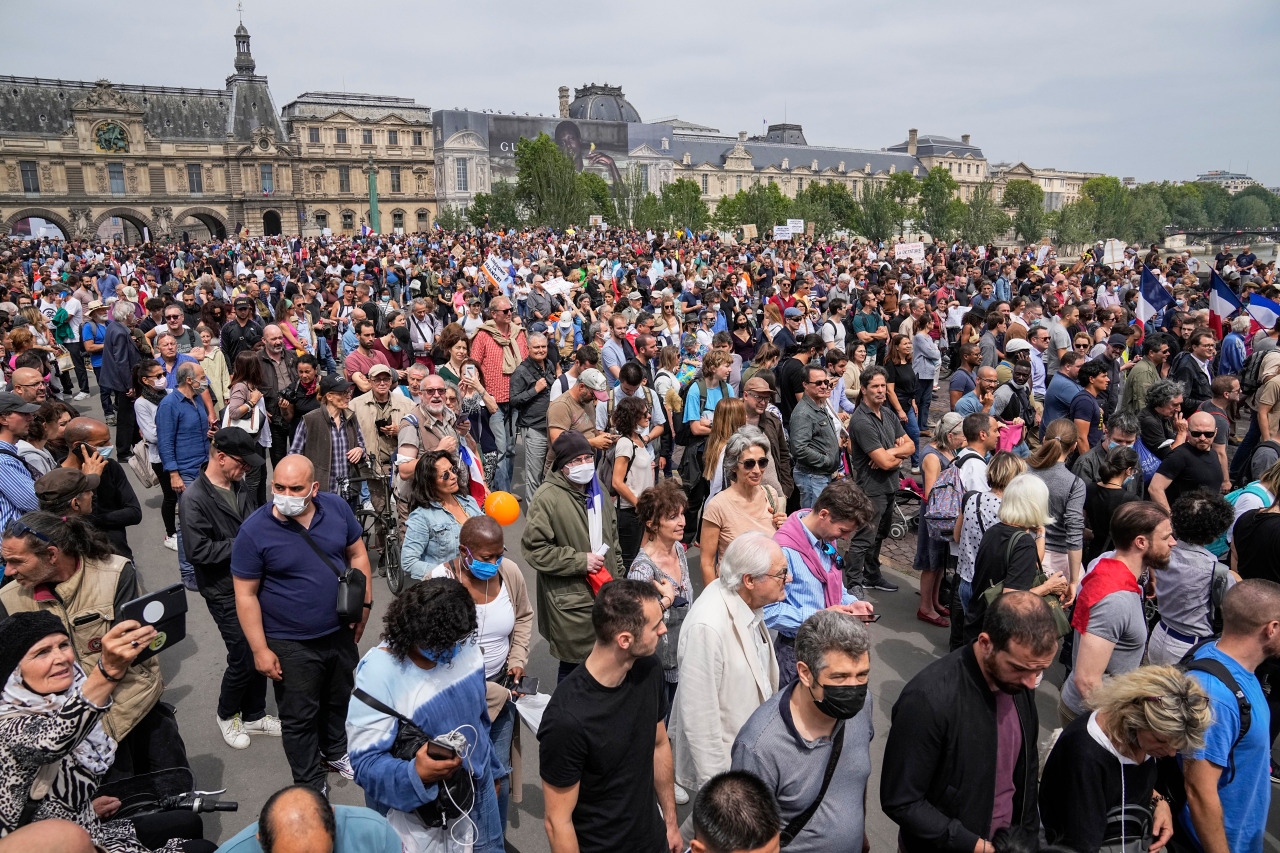 PARIS: July 18, 2021 – Over 100,000 people protested across France on Saturday against the government's latest measures to push people to get vaccinated. Read More.
"If you are not part of the solution, you're part of the problem"
— Eldridge Cleaver
Join Action4Canada and be part of the solution!
Please consider a donation as we are a not-for-profit and rely solely on the contributions of our donors to support the work we are doing.
Thank you, God bless you and God bless Canada!
The Team
@ Action4Canada