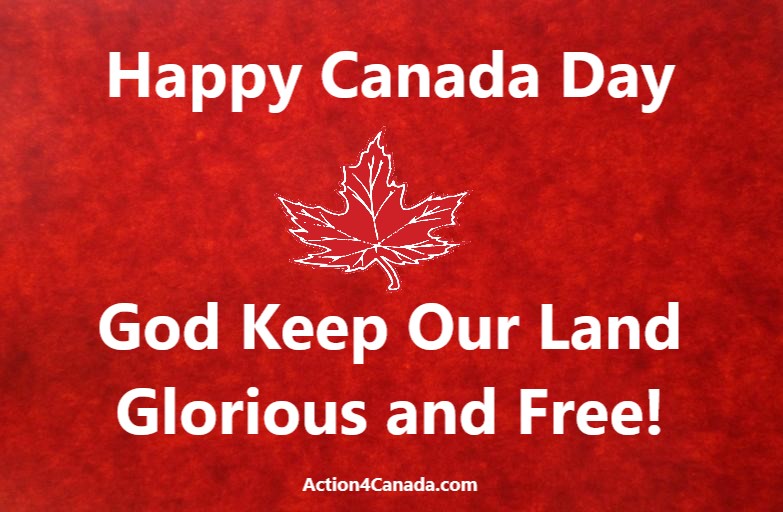 Wishing our Action4Canada friends and family a very Happy Canada Day Celebration.
We are so grateful to our founding fathers and all the heroes who fought for Canada to be a free nation.
Now it is our turn, so that generations to come will be grateful to each Canadian who stood up at such a time as this.
We are one nation under God. Action4Canada is committed to fighting the good fight to ensure the biblical values and principles that undergird our freedoms and democracy are respected and upheld.
Remember: Freedom of speech, thought, belief and the right to life, liberty and security of the person are guaranteed. We do not need to beg, barter or ask for them…they are ours for the taking.
Please consider becoming a monthly donor and help Action4Canada continue to bring solutions and hope to the nation!
God bless you and God bless Canada!
The Team @
Action4Canada