Government Exposed
Tyranny, Tyranny and More Tyranny
Know your enemy 
The following information is vital in understanding the magnitude of the threat Canadians are facing. This is a targeted, intentional attack against humanity and those responsible must be exposed and WILL be held to account.
Please share this information as widely as possible. It is a only brief synopsis, but it is a powerful one to help those who are still sitting on the fence to pick a side.
WE WILL NOT BOW OR CONSENT TO GOVERNMENT CORRUPTION!
Knowledge is power and once you have it you then have a duty to share it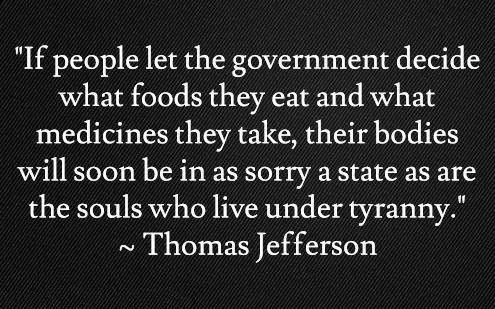 Lets Start with…
New Brunswick
Medical Health Officer, Jennifer Russell, calls NB constituents "uneducated individuals" and claims, "we know what's best for them." Russell then threatens to forcefully vaccinate citizens and remove children from their parents saying, "unvaccinated children will be seen as a form of child abuse from the parent, and we will intervene."
CBC removed the article but not before it was screen captured as evidence against this wicked, evil woman. This is an unelected individual violating the guaranteed rights and freedoms of Canadians citizens. Justice is coming!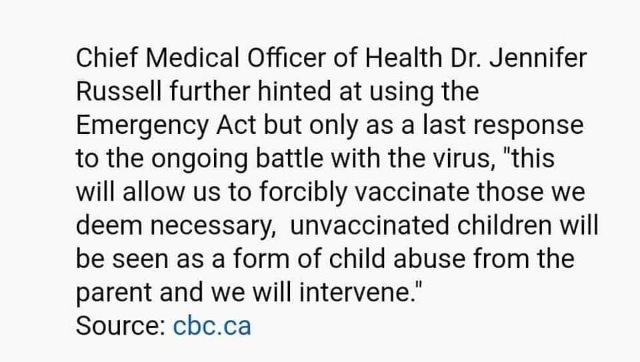 Russell is pushing a deadly experimental gene therapy that is known to cause severe harm.
For decades there have been warnings about the harms of "approved" childhood vaccines and their devastating side effects, and yet they remain on the market. 
Watch the following video of a perfectly healthy baby paralyzed 13 days after
being administered the DTaP. 
Vaccines are known to have serious side effects, and the COVID-19 EXPERIMENTAL shot is bringing greater awareness.
No one has the right to force citizens to take the jab.
The Constitution agrees!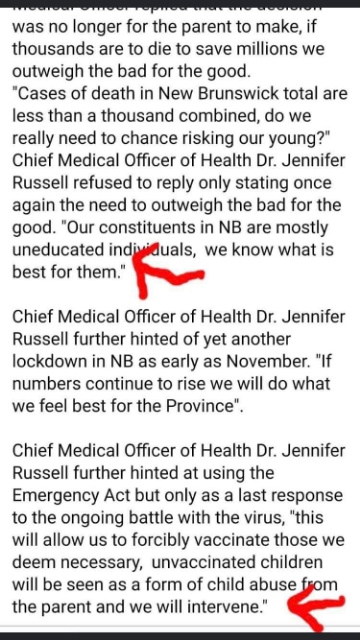 More government mandated CHILD ABUSE!
Please, for the love of your child, take off the mask. Fight for them!
The mask is a useless symbol of oppression that the govenrment is using to gauge who they have control of. 
Saskatchewan
Premier Scott Moe has gone way too far for way too long. He needs to go. You CANNOT mandate or force 'vaccines' in Canada….especially a deadly vaccine!
You work FOR the people Mr. Moe…and we will not tolerate being threatened.
The Jab is causing permanent life-altering damage and the victims are receiving no help from healthcare or the government. There is NOTHING that can be done to help them. This is an experimental injection that has NEVER before been used on humans. Humans are the test subjects. Because they are still in the trial phase, many fortunate people got the placebo first time round hence no side-effects, but the real jab is coming…in the booster.
CRIMES AGAINST HUMANITY!
Kootneys, British Columbia
For an update on Kristen Ditzel – View HERE
British Columbia
Elderly man thrown to the ground and arrested for standing up for his Constitutional guaranteed right to not have to show a VaxPass. 
Manitoba
Health Officer, "Health Orders don't apply to any level of government"
Ontario
Doug Ford – The Lord of the Lies
Doug Ford has been on the frontline of this Global Scam from the onset. The fool is digging his own political and legal grave.  When Doug stands trial for Crimes Against Humanity he will have no one but himself to blame. Keep feeding us the evidence Ford, you're making our job very easy.
But…until such a day that justice is served we MUST stand united and oppose Ford's vicious attacks against innocent citizens.
MPP Roman Baber has created a Petition and is tabling a bill to protect hundreds of thousands of Ontarians from losing their jobs because of their personal choice. 
 
Help Roman apply pressure on Doug Ford by filling out the Petition: "Choice Shouldn't Lead to Unemployment: Pass the Jobs & Jabs Act, 2021, now!"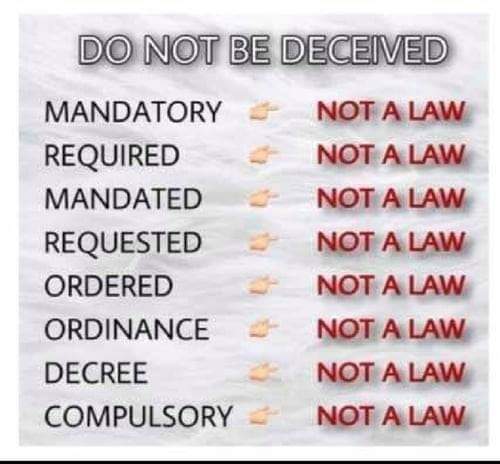 VACCINES ARE NOT MANDATORY IN CANADA
Canadians are 100% protected under the Constitution!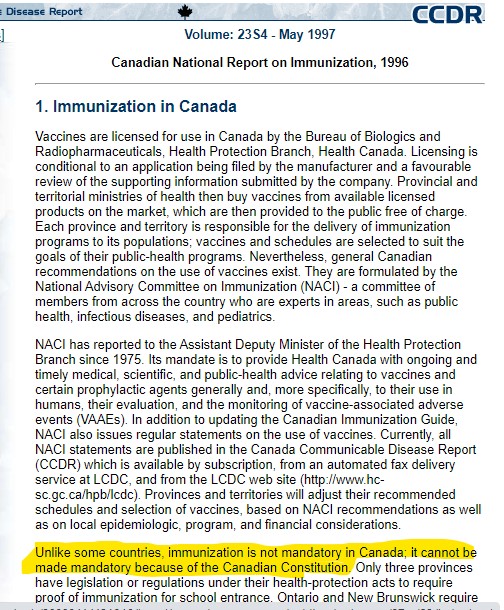 Let Action4Canada Help you Help Yourself and Your Family
We have many Notices of Liability to choose from…
Please consider becoming a monthly donor and help keep Action4Canada up and going!
God Bless you and God Bless Canada!
The Team @
Action4Canada