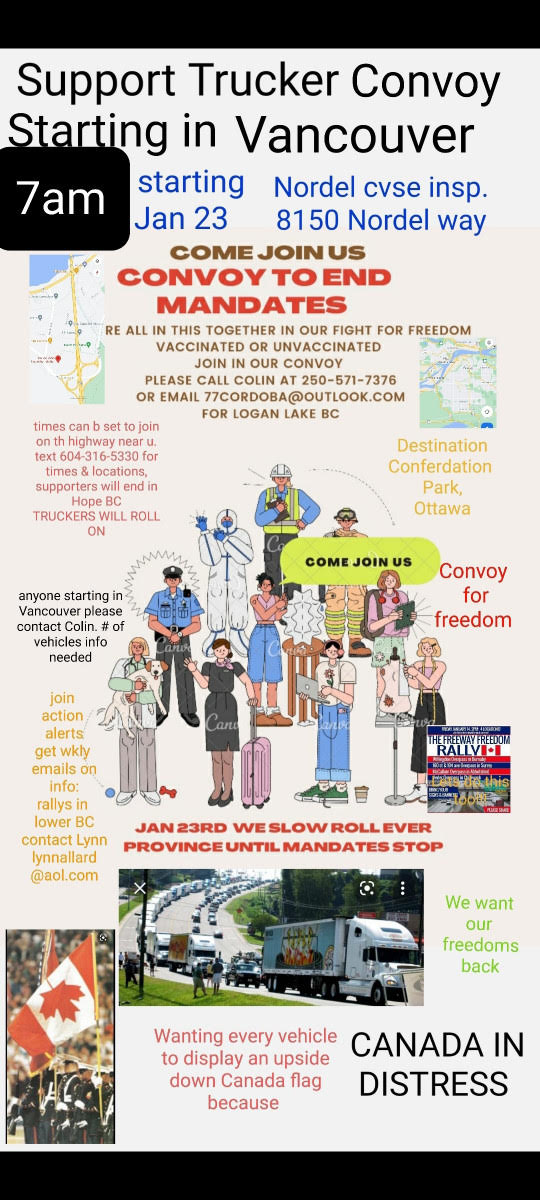 CANADA COAST TO COAST – FREEDOM CONVOY 2022 – BIG WHEELS TO OTTAWA

To our fellow Canadians, the time for political overreach is over. Our current government is implementing rules and mandates that are destroying the foundation of our businesses, industries and livelihoods. Canadians have been integral to the fabric of humanity in many ways that have shaped the planet.

#FreedomConvoy2020 #CanadianNationalTruchersConvoy #CoastToCoast #Truckers
Four overpass rallies are being organized on Sunday, January 23 to coordinate with the convoy when they drive underneath these four overpasses: Willingdon – Burnaby, 160 – Surrey, McCallum – Abbotsford and Vedder – Chilliwack.