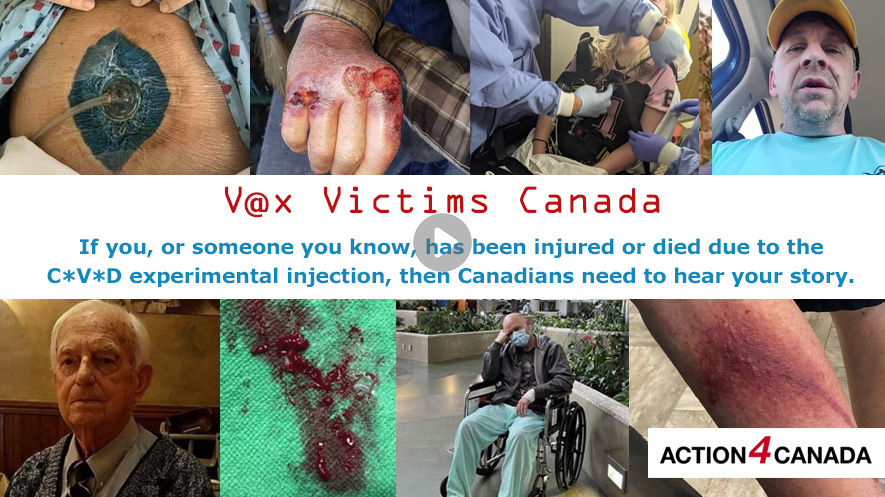 Dear Friends,
If you, or someone you know, has been injured, or died, due to the C*O*V*I*D experimental injection, then Canadians need to hear your story.
Action4Canada is working together with Librti to ensure that Canadian's V*ax injury stories are published and NOT censored.
Librti was created as a safe alternative to Facebook. They believe in upholding and defending Canadian's freedoms, especially protecting our Freedom of Speech.
It is of the greatest importance that people have an opportunity to share their story as it could help save lives and/or prevent a lifetime of suffering.
Upload Your V*ax Story: click here
View V*axVictim stories: click here
To upload your story, join Librti.com.
Please consider a donation as we are a not-for-profit and rely solely on the contributions of our donors to support the work we are doing.
Thank you, God bless you and God bless Canada!
The Team
@ Action4Canada