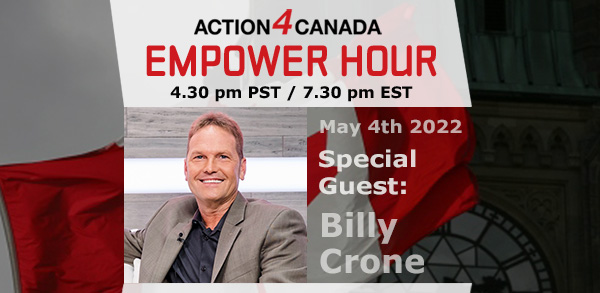 When: Wednesday, May 4th, 2022 4:45pm PST/7:45pm EST Register in Advance
Pastor Billy Crone is the Senior Pastor of Sunrise Bible Church in Las Vegas, NV and founder of Get A Life Ministries. He is a gifted author of over 50 books, conference speaker and teacher, and a frequent guest on radio talk shows and television programs around the world. He also speaks to thousands of people across the United States as well as an international community of over 200 countries. He has appeared in the Christian movie "Standing Firm" and has produced a multitude of documentaries and other Christian related media.
Pastor Billy covers a wide range of topics including UFO's and Aliens, the part the Media is playing in 'mesmerizing the masses" through Subliminal Seduction as well as World Religions and Cults,  and the Artificial Intelligence (AI) Invasion.
Pastor Billy grew up in an unchurched background and became involved in the New Age Movement (NAM) until he discovered the deception and connection to the New World Order and One World Religion. It was through this journey that led Pastor Billy to a personal relationship with Christ Jesus and a ministry boldly exposing the deception and purpose of false religions and false teachings which were designed to lead people away from the One true God and Salvation in Jesus.
This Empower Hour is going to be an eye-opening, thought provoking experience so show up with an open mind and a willingness "to be given the necessary set of "glasses" to "see" through this world of illusion in order to be 'set free' from this prison planet we are now living in."  Register in Advance
Additional resources available at Get a Life Media or HERE
Remember: Freedom of speech, thought, belief and the right to life, liberty and security of the person are guaranteed. We do not need to beg, barter or ask for them…they are ours for the taking.
Please consider becoming a monthly donor and help Action4Canada continue to bring solutions and hope to the nation!
God bless you and God bless Canada!
The Team @
Action4Canada