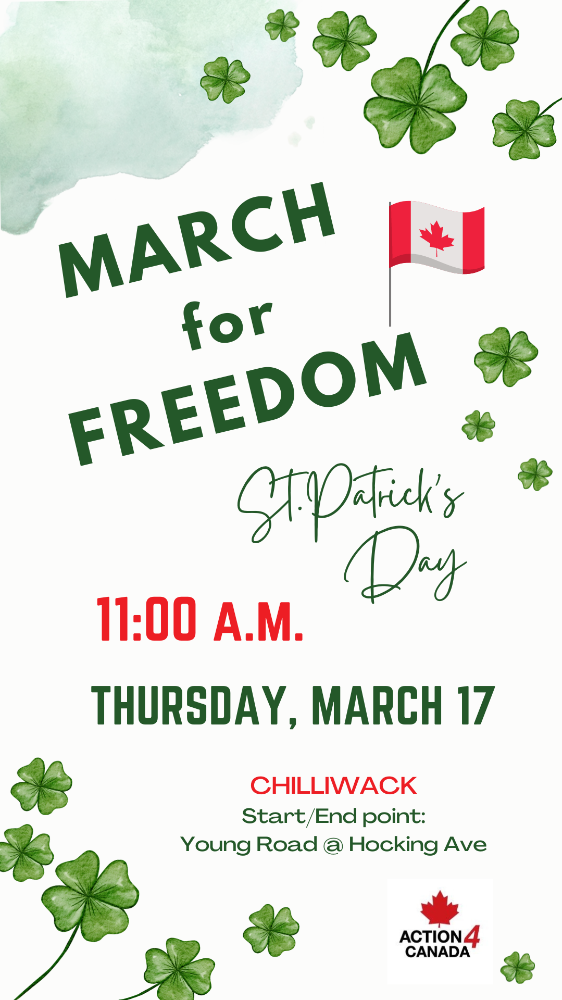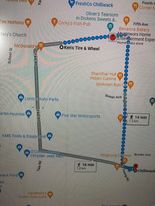 Assemble pre-march on the sidewalks on Brooks Road (close to Young Road), near the Alliance Church parking lot area.
March start time 11:00 a.m.
Cross the street at the intersection of Young and Southlands/Hocking. 
Proceed on the sidewalk on the west side of Young Road (walking past the Chevron station) down to Alexander Road (there is a railway crossing between Trethewey and Railway Ave).  
Turn left onto Alexander (there's a Great Canadian Oil Change on that corner).  Stay on the left/South side of the road.  Remain on sidewalks whenever possible.
Continue down Alexander until you reach Yale, stay on the sidewalk on your left as you pass over on the overpass.  Follow the sidewalk until you reach Hocking Avenue. 
Turn left, continue down Hocking until you arrive at the intersection of Yale and Hocking/Southlands, which is the end of the march route. 
If you wish, you may join us at the sidewalk/green space at Skelton Park, which is across from City Hall on Young Road (just past Jimmy J's).  We plan to peacefully assemble at this location at the completion of the march.   
Avoid driveway entrances for City Hall and Ambulance services, which are across the road to the south of the city hall building.  Also avoid interfering with passage of traffic on Yale Road or surrounding roadways/driveways.   
For those unable to march, please join us at the Skelton Park area.  Another option is to drive the march route and honk and wave.