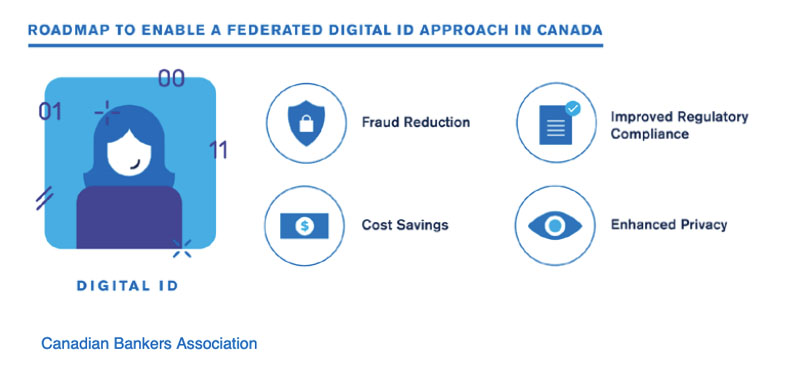 The enactment of the Digital Identity Program seems benign to many citizens but it will put the government and its outside agencies in control of every detail of your life. The World Economic Forum (WEF) in a recent whitepaper, published its proposal for "a far-reaching digital ID system that will collect as much data as possible on individuals and then use this data to determine their level of access to various services," adding that "banks should lead the way." The WEF's Taskforce on Data Intermediaries explores the potential to outsource human decision points to an agent acting on an individual's behalf, in the form of a data intermediary.
Take note that government agencies, banking institutions, as well as the Digital ID dealers pushing this dystopian system, market it as a tool that will improve your quality of life, enhance privacy, improve service and wait times and protect your online information from fraudsters, thieves and spies. The truth of the matter is that this is a weapon of warfare meant to completely control the masses and usher in a social credit system.
Some Solutions: Be wise and don't comply. Use cash, not debit or credit; refuse the ArriveCan App using Action4Canada's Travel Notice of Liability; pull out of banks who support digital ID; if possible, get rid of your cell phone (**a former senior intelligence officer Juneau-Katsuya said Canadian government agencies are likely using spyware to hack into people's cellphones without them knowing).
Digital ID/Government Corruption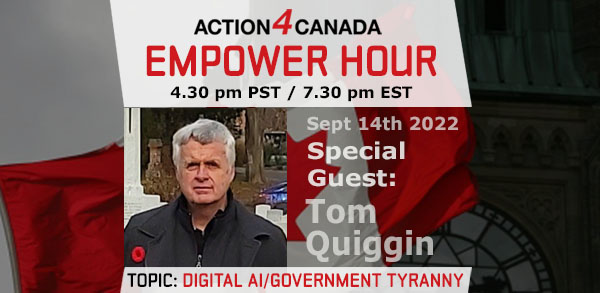 When: Wednesday, September 14, 2022 4:30pm PST/7:30pm EST Register in Advance.
Special Notice: We are returning to our previous start time of 4:30pm PST/7:30pm EST and re-introducing the A4C Orientation, which highlights our resources and critical campaigns, at 4:45pm PST/7:45pm EST for newcomers to Action4Canada.
Tom Quiggin joins Tanya this week to discuss the agenda to implement Digital ID for the purpose of creating a social credit system that will ultimately give the government total control over every aspect of citizen's lives. Don't miss this Empower Hour…Knowledge is Power! Being informed and practicing non-compliance is key to stopping this agenda. Learn more and share the Empower Hour invite HERE
Digital ID & Currency = Slavery
Our mainstream media has been captured, influenced, and paid off by the government. Our ability to travel freely has been impeded. We are being inundated with unscientific, unlawful, arbitrary, and immoral mandates, forced face coverings, and intrusive AI technology and Digital ID brought on by our government in partnership with an unelected, unaccountable transhumanist foreign invader, the WEF.
Digital ID is being marketed as a solution to a whole host of non-problems. And one of those problems appears to be your choices. Yes, the choices you make to buy certain things, go certain places, and to exercise your rights as a free citizen in a democratic nation.
If a group of peaceful truckers can trigger a government to punish people for speech they don't like by freezing their bank accounts, or force people that work for them to submit to being injected with an experimental bioweapon, what do you think they will do when they have control of everything about you?
This has all the makings of a digital apartheid system. If you aren't concerned yet, it's time to get yourself up to speed. Digital ID will increase the efficiency of a ruthless and metastatic government. Learn more HERE.  Take Action HERE
Smart Meters — The Household Device That Spies on You 24/7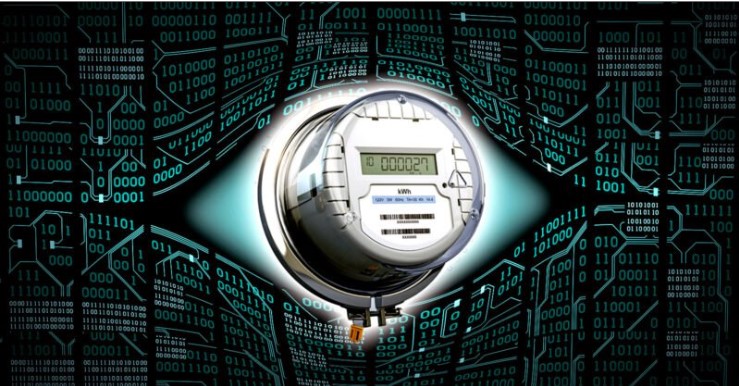 As reported by Dr. Joseph Mercola, the data from smart meters reveal far more than you might think — and could even be used against you to control your individual energy use or, one day, to help ensure "net zero" compliance. For instance, if your AC or furnace energy use has has exceeded your 'allowable' amount before the end of the month, they'll just shut your service off with the click of a button. Just like in China. 
The technocratic elite, including both BlackRock CEO Larry Fink and Bill Gates, are pushing for "net zero" carbon emissions. While BlackRock is busy buying up houses, Gates is hard at work amassing farmland and is now the largest owner of farmland in the U.S.  The deadline Gates has given to reach net zero emissions is 2050, and smart meters are already being positioned as an essential part of this plan. Read More
Beware: The Future of Health Care is Digital
Watch this compelling video to learn more about digital health and the potential dangers. How has it already been effecting our lives? When will it reach its tipping point? Host of "The Jerusalem Report," Ilana Rachel Daniel, exposes the very nature and agenda of digitized living — from the reporting and tracking of our medical records to the commoditization of our actions and habits. Should we be concerned about the future of our health and those who want to sell it? 
The government is rapidly advancing in technology to control your mind and physiology. If you own a smart fridge, washer, TV, thermostat or surveillance camera then they are already controlling you in your home. All of these technologies are powered by your smart meter that connects to your smart city. We are all "becoming commodities in the internet of things."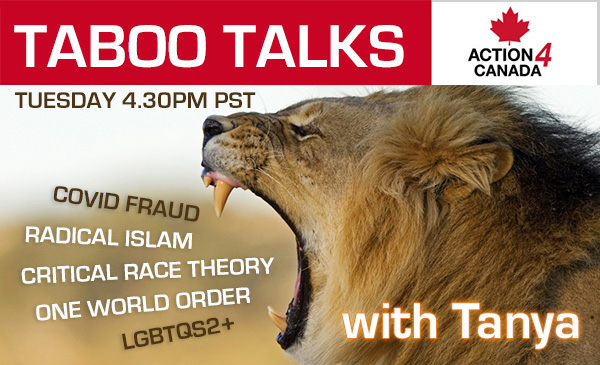 Taboo Talks resumes Sept. 13, 2022 at 4.30PM PST | 7:30PM EST.  Register in advance for this meeting.
Action4Canada meets via zoom every Tuesday @ 4:30pm PST/7:30pm EST to help further equip Canadians in defending their rights and freedoms, as well as educate them on how to best utilize the Action4Canada resources. A4C also covers current events and taboo issues that the government would prefer we didn't discuss. This Tuesday Tanya will be providing an update on new resources and actions A4C commenced over the summer.
NEW: Action4Canada has created a website directory to help you more easily navigate the website.

If you are in need of prayer please reach out to our Prayer Team @ [email protected] 
Remember: Freedom of speech, thought, belief and the right to life, liberty and security of the person are guaranteed. We do not need to beg, barter or ask for them…these are God-given inalienable rights and ours for the taking.
As Action4Canada continues to courageously defend Canadians rights and freedoms we ask that you would please consider courageously giving, either a one time donation or becoming a monthly donor.  Help Action4Canada continue to bring solutions and hope to the nation!
God bless you and God bless Canada!
The Team @
Action4Canada