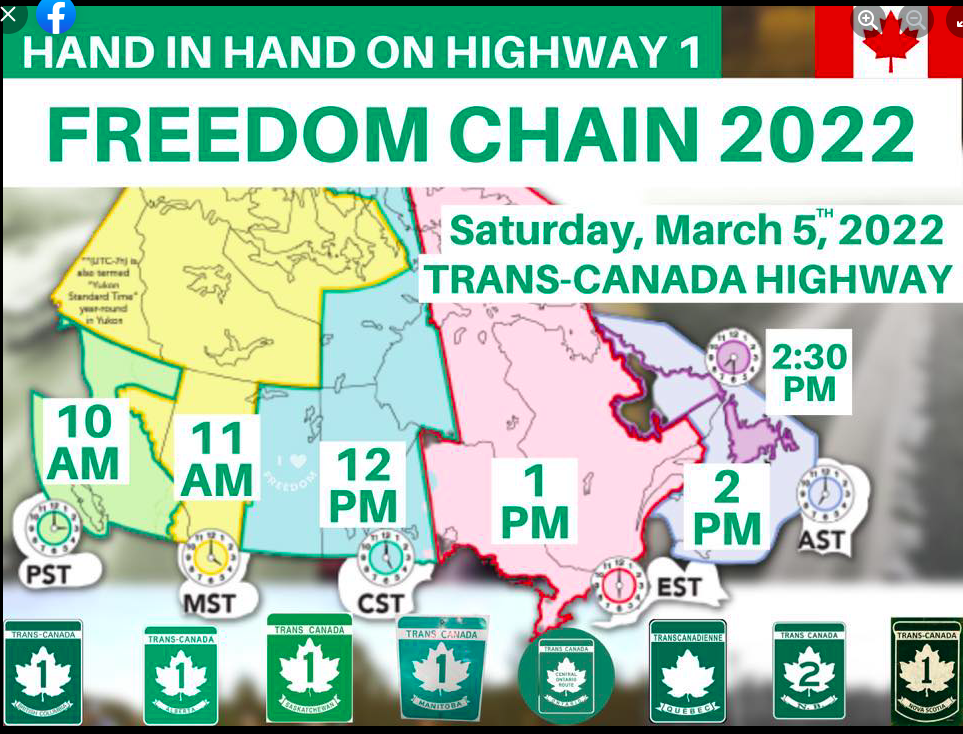 Freedom Chain 2022 Convoy times and details in your area follow:
The plan is for the Freedom Chain to reach across the entirety of the country along the Trans-Canada Highway, which spans 7,476 km, beginning in Victoria, British Columbia, and extending to St. John's, Newfoundland and Labrador.
PLEASE ARRIVE AT EACH LOCATION at least 15 minutes prior to departure time to assure we stay on schedule.

BYOV = Bring your own vest  Safety is key
Please use 4-way flashers and keep young children in cars or strollers ad well away from roads.
Pets should also be kept on leash or in your vehicle.
If you have safety pylons, please bring and use accordingly.
Please make sure we are not blocking any roads or highways (driveways included)
No blocking or shutting down traffic
Wear bright clothing
Carpool If possible
 Please No littering 🚯