It's Time for Canadians to Stand Up
and Make Your Presence Known!
This week, join Action4Canada with special guests
Danielle Pistilli and Alicia Johnson
Register below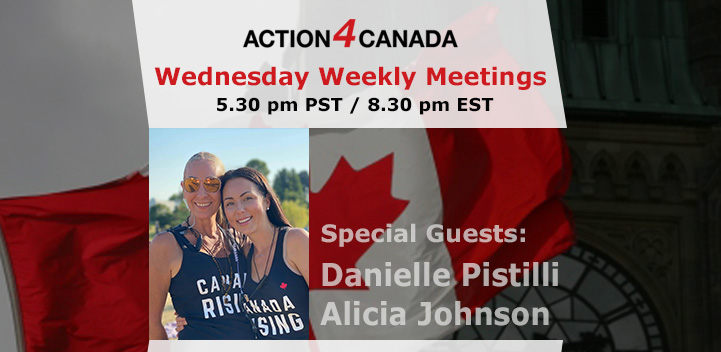 When: Aug 25, 2021 05:30pm PST/8:30pm EST
Register in advance for this meeting. After registering, you will receive a confirmation email.
Danielle and Alicia are the co-founders of Freedom Rally World and The Freedom Organization ~ two Advocacy Institutions that help share knowledge on human rights and medical freedom to combat the tyranny we are seeing today in Global Governments and Pharmaceutical Institutions. Rallies are a critical part of the freedom movement. Your presence in the streets sends the government a message that you will not bow to tyranny. Join us Wednesday and learn more.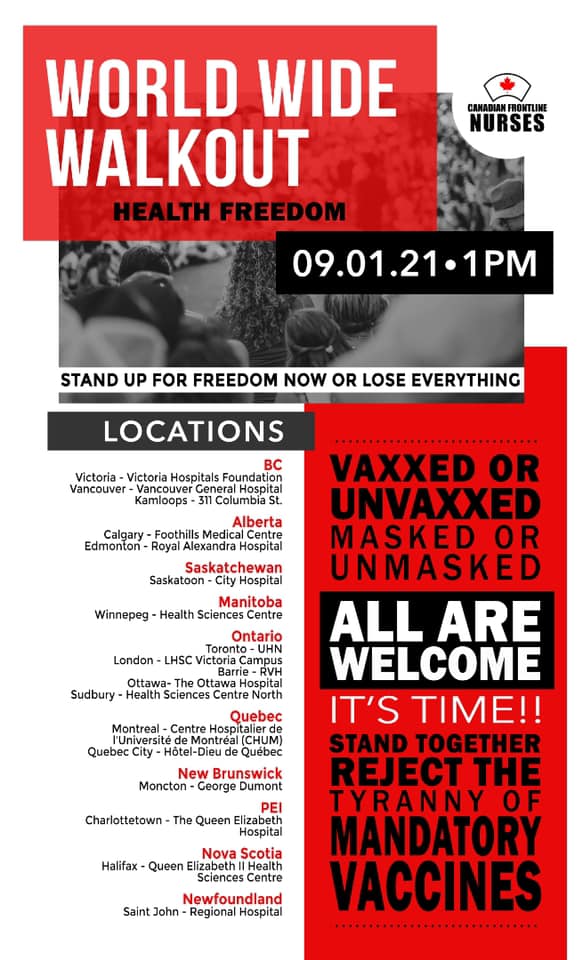 Also visit Action4Canada's Weekly Rally Page to find a rally near you.
View HERE
A Free and Democratic Society?
This is not OK.  Justin Trudeau has spent six years in office lying and deceiving Canadians to advance an agenda so dark and so evil in order to gain power and control and destroy our freedoms and democracy.  According to the Canadian Rule of Law, Trudeau's actions are defined as TREASONOUS. He makes a mockery of our democracy. It is time to put an end to his reign of terror and fearmongering!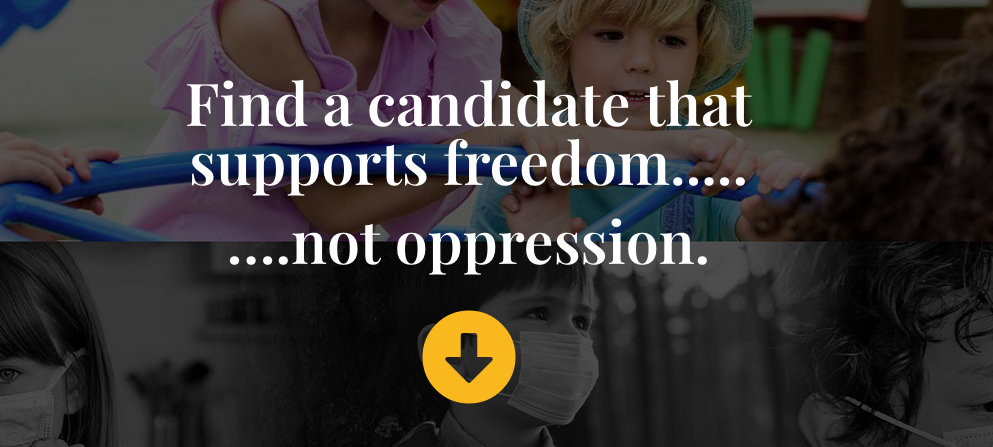 Knowing who you vote for and where candidates stand on critical issues is vital. Voting for one of the mainstream parties is no longer an option. Voting for a candidate who aligns with your values and is ready and willing to defend our democracy is number one.
Use this tool to find a Federal Election Candidate in your area, that will work hard to protect your rights and freedoms. Take Action!
The "splitting the vote" rhetoric has handicapped Canadians for years. It's time to vote people into office who are actually going to represent YOU! No more voting for individuals who are weak and spineless and bow to corrupt party leaders or unelected foreign bodies(UN)!
We don't need to build back better… We need to vote better!
We were the silent majority…but NOW…hear us ROAR!
Your voice and your presence is required.
United we are a powerful force and…
Together we will be VICTORIOUS!
Please consider a donation as we are a not-for-profit and rely solely on the contributions of our donors to support the work we are doing.
Thank you and God bless Canada.
The Team @
Action4Canada