COVID Jab: Can pharmacists be held accountable?
Join Action4Canada and special guest Dr. Stephen Malthouse to find out.
Register below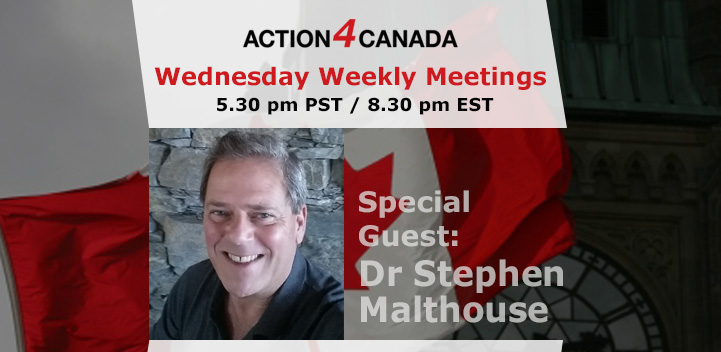 When: Aug 11, 2021 05:30pm PST/8:30pm EST
Register in advance for this meeting.
After registering, you will receive a confirmation email.
Biography: Dr. Stephen Malthouse is a BC Physician who became somewhat infamous for his courageous steps in questioning the COVID-19 extreme measures. In October 2020 Dr. Malthouse wrote an open letter to BC Health Officer, Bonnie Henry, calling her out on the drastic measures being implemented which were not based on scientific evidence and were causing a great deal of harm.
Dr. M is the current President of the Canadian Integrative Medicine Assoc. He has practiced medicine for 42 years in rural, urban, emergency room, palliative care, and family practice settings as well as being involved in overseas research into childhood illnesses.
Dr. Malthouse has a special interest in integrating nutritional, conventional, and alternative therapies in day-to-day medical practice.
In 2020, instead of taking a sabbatical year he began studying the Covid-19 research and the response of the Canadian government and public health officials to this so-called "pandemic".