Non-compliance: Save Lives, Save Jobs!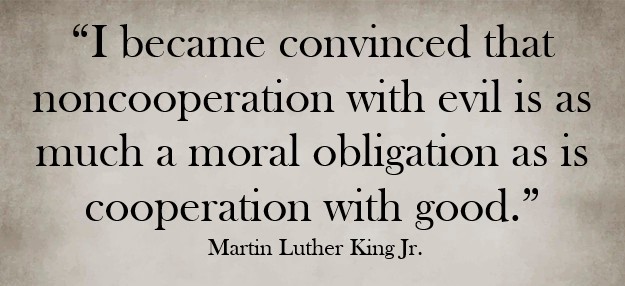 Register for the Upcoming Empower Hour with Tanya Gaw & David Lindsay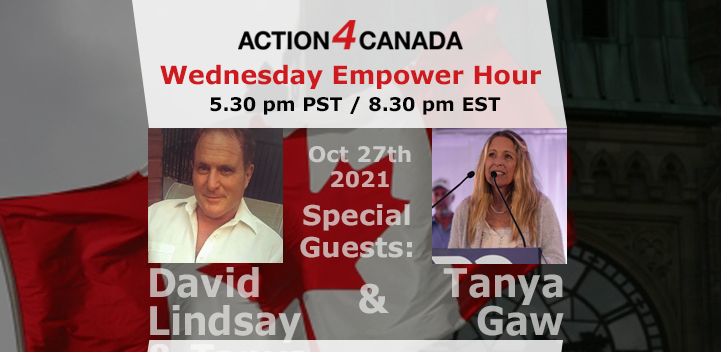 Part Two: How to Hold People Liable When Your Rights are Being Violated
When: October 27th, 2021. Sign on starts at 05:30pm PST/8:30pm EST Register in Advance. 
The meeting starts at 5:45pm PST/8.45pm EST with an Intro Presentation to Action4Canada. At 6pm PST/9pm EST the Empower Hour begins. Closed captioning is available for the hearing impaired.
David Lindsay joins Action4Canada's founder, Tanya Gaw, to continue the conversation on how to successfully assert your rights with your employer and protect your job. Tanya will also provide encouraging stories of success from Canadians who have educated themselves by  reviewing the A4C resources, served the Notices of Liability and confidently asserted their rights. Read MORE
BC Nurse Challenges Jab Mandate
On the verge of losing her job, due to refusing the jab, a BC Nurse, X, takes her manager to task and advises that she will hold her personally liable for any loss of income that may occur as a result of her actions in support of the government's unlawful measures.  HR was present at the meeting and attempted to say that Nurse X's comments should be directed at the Provincial Health Officer but Nurse X maintained her position. This led to the manager swiftly ending the meeting and cancelling any further meetings scheduled with Nurse X's colleagues.
Nurse X was well prepared for the meeting after closely reviewing Action4Canada's resources and strategy of invoking personal liability, with the intent of following through with civil and criminal litigation.
Personal Testimonies of Serving Notices of Liability

Action4Canada is receiving many success stories of serving the Notices of Liability both individually, and collectively through campaigns.
In British Columbia, we launched a campaign directed at the School Board trustees in response to the government directing School Boards to decide on whether to mandate vaccines for teachers. In response to being served the NOL's two trustees have already decided to resign, as well as two School Board superintendents. Also, many districts have since voted against mandating vaccines and other trustees and teachers are requesting to be served NOL's because they are opposed to the government's tyrannical measures and receiving the NOL's gives them more power to stand up. Read Testimonies
If you have a personal story of success please email: [email protected] and specify "Testimony" in the subject line.
Victory! A Great Win in Ontario

Bill 12, an Act to enact the Mandatory COVID-19 Vaccinations in the Education and Healthcare Sectors Act, 2021, was defeated 16-34 during Second Reading! The bill was voted down largely due to the efforts of MPP Belinda Karahalios. Vote Breakdown by party affiliation. Read More

Tanya Delivers a Message and a Prayer at the Kelowna, BC Rally
A prayer for the Nation, a speech defining your guaranteed rights and a message to Join A4C Chapters to build communities and unite Canadians!
Remember: Freedom of speech, thought, belief and the right to life, liberty and security of the person are guaranteed. We do not need to beg, barter or ask for them…they are ours for the taking.
Please consider becoming a monthly donor and help Action4Canada continue to bring solutions and hope to the nation!
God bless you and God bless Canada!
The Team @
Action4Canada