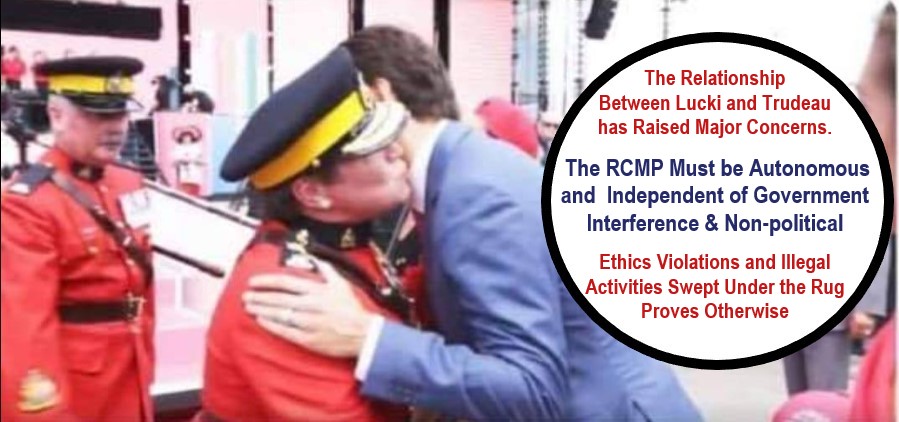 Your content goes here. Edit or remove this text inline or in the module Content settings. You can also style every aspect of this content in the module Design settings and even apply custom CSS to this text in the module Advanced settings.
https://tnc.news/2022/06/22/conservatives-rcmp-scandal/
Commissioner's mandate letter
Commissioner Brenda Lucki
https://www.rcmp-grc.gc.ca/en/commissioners-mandate-letter
rcmp corruption how many people will die before they take action
The Government of Canada is funding terrorism with taxpayers money
Request for Criminal Investigation
https://wm-no.glb.shawcable.net/service/home/~/?auth=co&loc=en&id=382187&part=2
Please review the following information. This is an Urgent call for help.
As many of you may be aware Tom Quiggin is the terrorism expert who submitted a detailed report to Ottawa Police Commissioner Lucki in October of 2018 calling for an investigation of Justin Trudeau and 5 cabinet members for allegedly funding terrorism. Ottawa RCMP File # 18-004212, Quiggin Report.
Please also view this video…https://vimeo.com/277788556
As you can hear in the video Iqra Khalid names both the NCCM and Islamic Relief as organizations who qualify to receive Government funding. Despite the fact that both organizations have reported ties to funding extremism.
Nova Scotia shooting
https://www.cbc.ca/news/canada/nova-scotia/rcmp-public-communications-after-mass-shooting-1.6495974
How Wortman got his guns. one from the officer he killed and 3 illegally from the US. Wortman was not a legal gun owner but Trudeau is using this case to remove guns from legal gun owners despite the rigorous background checks and daily checks they go through.

https://www.theglobeandmail.com/canada/article-rcmp-reform-would-prevent-political-interference-criminologists-say-2/
the gunman obtained all the weapons illegally, smuggling most from the United States.
RCMP Probe into Trudeau Gov't Shows Real Problems with Ethics, Corruption
RCMP Probe into Trudeau Gov't Shows Real Problems with Ethics, Corruption

What does it say that for the second time in a year the RCMP are investigating the Trudeau government?
The Mounties told Global News Wednesday evening that they were looking into the government's handling of the WE Charity contract — a fact they confirmed to me on Thursday.
"The RCMP is examining this matter carefully with all available information and will take appropriate actions as required. It would be inappropriate for us to provide anymore further comments on this matter at this time," the national police force said.
A history of RCMP corruption: Hundreds of cases of police corruption, RCMP study says
https://www.cbc.ca/news/canada/manitoba/hundreds-of-cases-of-police-corruption-rcmp-study-says-1.2646928
An internal RCMP study found 322 incidents of corruption within the national police force over an 11-year period – including a dozen examples involving organized crime.
Improperly giving out police information was the most common type of corrupt behaviour, followed by fraud, misuse of police officer status, theft and interference with the judicial process.
The RCMP undertook the study, dubbed Project Sanction, to help identify trends with a view to developing an anti-corruption strategy.
Image: Lucki and Morneau
https://action4canada.com/wp-content/uploads/comm-lucki-cousin-morneau.jpg
BREAKING: Listen To The Devastating Audio Recording Jody Wilson-Raybould Made Of Michael Wernick Discussing Justin Trudeau's Push For SNC-Lavalin DPA
BREAKING: Listen To The Devastating Audio Recording Jody Wilson-Raybould Made Of Michael Wernick Discussing Justin Trudeau's Push For SNC-Lavalin DPA

March 2019
Privy Council Clerk Michael Wernick